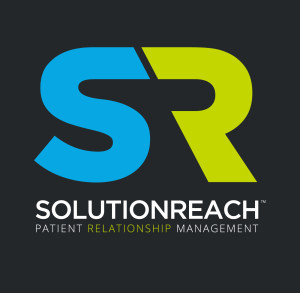 Solutionreach helps healthcare providers cultivate and manage relationships with their patients. With tools to engage the right patient with the right message at the right time, healthcare professionals use the cloud-based Solutionreach platform to deliver the information patients need to stay healthy and more personally connected. The unique Solutionreach patient engagement tools streamline office tasks to eliminate inaccuracies, increase efficiency and decrease costs. The company has continually developed new, industry-leading technologies as they've steadily grown from the pioneer in digital patient messaging to a revolutionary platform for total patient engagement.
With systems designed to increase patient engagement, decrease late or missed appointments, fill in last-minute vacancies and secure payment in a simpler and more timely manner, providers will see revenues increase, staff efficiency and productivity increase, and patient complaints decrease. Administrative staff is freed up to focus on the more critical tasks necessary to running a successful practice, while letting the automated systems take care of the tedious tasks. Using the Solutionreach platform and offering a patient portal, providers can provide information, such as x-rays, test results and account balances, to patients to view anywhere and anytime on their desktop, laptop, tablet or smartphone. Automated messaging and ease of access to vital information means patients will be more likely to follow through with treatment and follow-up, as well as handle financial responsibilities in a more timely fashion.
For more than a decade, Solutionreach has been an industry leader in total patient relationship management. Our innovative approaches to problem solving for patients and healthcare providers alike have continued to keep our products and services on the cutting edge. We welcome you to visit our website and take a trial of our platform for yourself. We're sure you'll see what an advantage you'll gain by relying on Solutionreach to manage your patient relationship strategy. Visit www.solutionreach.com and find out for yourself!
Editor's note: Sponsored by Solutionreach