By Lauren Rowley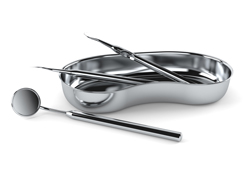 As you know, the DSO industry faced several challenges in 2015 in legislative and regulatory arenas across the country. The ADSO met those challenges head-on by meeting with lawmakers, regulators and administration officials and educating them on this great industry that supports dentists who, in turn, provide expanded access to affordable dental care. We have often called on our members operating in the states where the issues arise, to help us deliver the message.
There is a saying that legislators are motivated by the "Three Cs" – Constituents, Caucus and Conscience. Whether that is the case or not, it is safe to say that they do care deeply about the concerns of the people they represent – their constituents. There is no more powerful lobbying tool than grassroots, that is, when a person living or working in a district reaches out to their lawmaker and tells them their own story in their own words about how legislation being considered is likely to have a direct negative or positive impact on their lives and/or their livelihoods.
We have a great story to tell, and our best advocates are the dentists and hygienists supported by your companies. Their testimonials are compelling and informative when they describe the choices they made when deciding to affiliate with their chosen DSO and the relationship they have forged since their affiliation.
In the states where the ADSO members have assisted in delivering the message through letters, emails and phone calls, the supported dentists, hygienists and the non-clinical staff have responded in a meaningful and influential way. Their voices in support of the good public policy for which we are advocate are the reason we have been successful.
The ADSO member database is a very important tool we have at our disposal to get our grassroots' messaging out. Our goal is to obtain 100 percent participation of our members in 2016. This increased participation will exponentially increase the volume of our voice.
The database is managed and maintained through a third party – The DCI Group. The information provided for inclusion in the database is confidential and cannot be shared with any other members. Outreach through the database will only be done with express consent. If you would like any additional information about membership with the ADSO, please contact Andrea Watkins at [email protected]. If you would like information about participating in the ADSO database, please contact Bill Head at [email protected].
The ADSO staff looks forward to working with you as we enter the 2016 state legislative sessions!
---
Lauren Rowley is chief operation officer and senior vice president of government affairs, the Association of Dental Support Organizations, a non-profit organization representing dental support organizations to the public, policymakers and the media. For more information, go to http://theadso.org