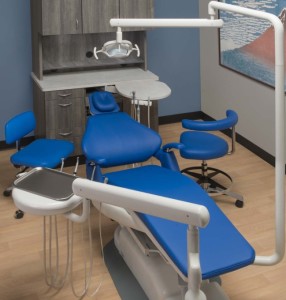 The mission of the Royal Dental Group is to provide ergonomically designed dental equipment that increases productivity and efficiency, and improves the standard of care.
Some companies talk about their products being quality-made; at Royal Dental, we live that every day with the products we manufacture. A full line of general dental and specialty practice chairs, delivery units and lighting are produced for the clinical professional.
Downtime is costly to a dental practice – about $3,000 per operatory, per day, conservatively. Together, the Royal/Proma brands keep your practitioners operating at peak level, enabling them to see a full schedule of patients. The Royal and Proma lines also come with one of the best warranty programs offered by a manufacturer.
Biotec gives the flexibility to design and build dental cabinetry that works for your office and your specific office needs. Biotec can make any design, at any size that gives you the highest productivity in your practice, and do so at the most competitive costs found anywhere. Biotec specializes in all specialty cabinetry, sterilization centers and general cabinets for all general offices.
Royal, Biotec and Proma have the value line of products right for most any practice, along with the reputation that they keep working every day. The Royal Dental Group is proud of its reputation for manufacturing quality dental equipment for over 40 years.
Editor's note: Sponsored by Royal Dental Group