One dental group practice tested three different hygiene models to see which one would be the most successful – for team members and the organization.
By Dr. Kathryn Alderman, CEO & Founder, Nebraska Family Dentistry
The only constant in life is change. Amongst all the changes that dental practices have recently faced in the U.S., one of the most debilitating was the sudden shortage of hygienists. Dental hygienists often feel both undervalued and underpaid. Because of this, hygienists have become hard to find. Not only that, but they are also in such demand that the cost of paying them has hit a sharp increase.
Like many dental practices in the country, my group was affected by this trend. We needed more hygiene appointments to minimize the loss in revenue and ensure high patient retention, even amid the chaos of the last few years. We had to step back and look at our current business model to avoid losing patients due to limited hygiene availability.
In our group, we tried and tested three different business models:
1. Doctors doing hygiene. 
2. Associates with the help of DAs doing hygiene. 
3. Hygienist-centered business models.
We found the first two options are preferred by startup practices, while a hygiene-centered business model is the most successful for established practices. Ultimately, the established offices which utilize dental hygienists had higher scores in all the most important areas:
1. Higher retention rates
2. Higher net referring score
3. Higher case acceptance
4. Higher collections per patient
5. Higher net revenue
One of the things that we did was increase the pay rate for all hygienists to remain competitive in the current market. Beyond this, we also offered professional advancement opportunities to our hygienists. They could enter our mentorship program, which provided additional training and empowered them to become advanced hygienists. Valuing dental hygienists and giving them career growth opportunities, such as our mentorship program, is very appealing and helps them to feel properly utilized and valued. Through their advanced training, our hygienists were able to blossom even further into becoming industry leaders in oral health, periodontal therapists, and patient advocates.
This opportunity provided them with an increased feeling of value and career advancement, and helped expand their value to our clinic and what they could contribute to our services. Patients are able to receive more comprehensive and carefully-tailored dental care at a much higher standard when being treated by our advanced dental hygienists. Moreover, our hygienists helped us tremendously with achieving high-case acceptance rates for periodontal treatment and operative, cosmetic, and auxiliary dental services.
Key areas
Our mentorship strategy of our hygienists trained them in several key areas, including (but not limited to):
Business strategies. Hygienists care about the well-being of their patients and do not just want to be salespeople – they want to advocate for their patient's health and help them make the right decision. This desire can still be utilized in a way that helps a practice achieve its business goals. Specifically, we trained our hygienists to understand their role in creating a positive patient experience, to understand KPIs and health stats for their department, to grasp schedule building better, and to understand the cycle of business success and their part in it.
Periodontal therapy. Advanced hygienists with a knack for periodontal therapy can master the clinical standards for managing the disease, including diagnosis, treatment, putting the disease in remission, and helping patients to manage their risks for the disease.
Communication and case acceptance. Hygienists are at an advantage in their role of increasing case acceptance due to their love for helping patients achieve better health. In fact, the best way to increase case acceptance is to educate, engage, and inspire patients to say "yes" to their needed treatments. This training session helped them to strengthen even further in this area.
Operative dentistry. Our advanced hygienist training covered operative dentistry, including protecting first molar occlusion: scanning fragile molars, and protecting with FCC. It also covered decay identification and more patient education strategies.
Tooth replacement. Our hygienists felt better equipped on how to help patients whose best option might be to seek tooth replacement with either a full-mouth reconstruction or hybrids.
Cosmetic dentistry. Not only were our hygienists trained in this module to better handle the benefits and limitations of teeth whitening, but they also were trained in facial esthetics, including Botox, clear braces, and more. They feel better equipped to present options to patients and share success stories confidently.
Hands-on clinical training. Some of our hygienists were interested in investing in additional skills in their areas of interest or in the area their dentist focuses on, ranging from TMJ treatment to sedation dentistry, sleep apnea, and laser therapy.
To ensure that our advanced hygienist program was effective, we followed our results with KPIs to monitor the mentorship program's effectiveness. The results speak for themselves. Our offices experienced the following:
1. Increased our case acceptance rate for all routine operative work to 90%
2. Increased the case acceptance rate for SRP to 90% and above.
3. Retention of hygiene patients increased to 90% and above.
4. Ensured that we collected over $150-200 per hour on the hygienist end of our clinics, with a mix of PM, recalls, NPs, SRPs, X-rays, and auxiliary services.
5. Increased the effectiveness of our periodontal therapy services. 
6. Helped our hygienists feel more effective and fulfilled as patient advocates and educators.
7. Increased our overall clinical case acceptance rate.
Remaining profitable and effective
Change is the only constant in the dental industry. Our growing dental group is no exception. At all our practices, whether it was the well-established, younger or brand-new locations, we had to test three different hygiene models to find the best model for us. We did see a significant benefit in adapting to the advanced hygiene-centered model. As a result, our practices saw higher retention rates, net referring scores, case acceptance rates, collections per patient, and net revenue after we refocused on supporting our dental hygienists.
To ensure that this model can remain profitable and effective, offering mentorship and career opportunities for professional development to dental hygienists is extremely crucial. Just as crucial is the measurement of the effectiveness of this model through the use of KPIs – but I fully believe the results will continue to speak for themselves.
---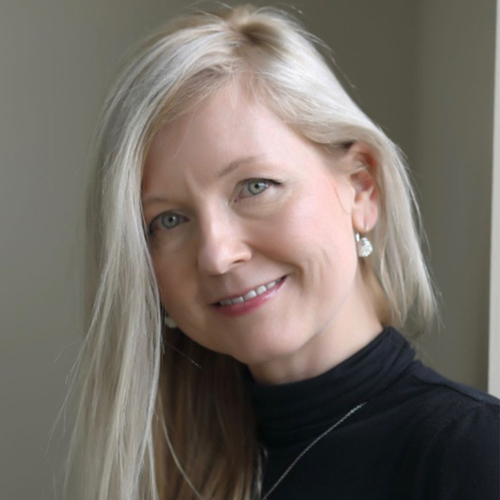 Dr. Kathryn Alderman is CEO and founder of Progressive Practice Solutions and Nebraska Family Dentistry multi-location group. Dr. Alderman has extensive experience in marketing, leadership, and business development. Her goal is to support dental practices by mentoring in areas of leadership, marketing, and business strategies to grow successful and profitable businesses fast without burnout. You can connect with Dr. Kathryn Alderman at: www.linkedin.com/in/progressivepractice solutions; https://progressivedentalmentor.com; email: [email protected]