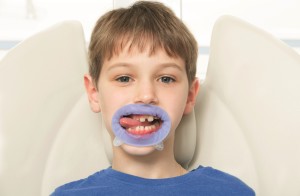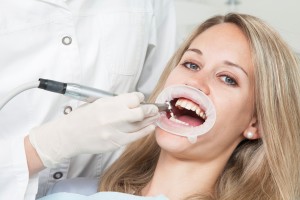 OptraGate is a disposable, latex-free lip-cheek-retractor, allowing for effective retraction, greater access and facilitated moisture control. Unlike conventional retractors, OptraGate retracts the tissues circularly and is made of soft and flexible material, thereby enhancing treatment comfort for the dentist and wear comfort for the patient, even during longer treatment sessions. Available in three sizes – Junior, Small and Regular – it fits any patient and can be used for a variety of indications, such as digital scanning procedures, impression taking, tooth cleaning, bleaching, cementation and pediatric dentistry. Two new colors – blue and pink – are designed to appeal to kids, facilitating compliance during treatment procedures. The retractors are easy to place and are individually wrapped for hygienic single-use.
OptraGate provides quick and easy access to the treatment field. Consequently, tissue retraction becomes a minor matter, which greatly facilitates the treatment procedure and allows the dentist or dental assistant to better focus on the core treatment. In most cases, this makes the treatment itself easier and quicker, and renders at least the same quality of results. By estimation, using OptraGate may raise the efficiency by up to 30 percent. Consequently, the number of patients treated per day can be increased as well as overall turnover.
OptraGate is an innovative lip-cheek-retractor offering easy access to every tooth, thus allowing for facilitated treatment procedures. This helps dental professionals work more efficiently and even helps to improve treatment results. It is very comfortable for the patient to wear due to the flexible material and is easy to place.
Editor's note: Sponsored by Ivoclar Vivadent.