The challenges – and opportunities – that come from running multiple dental offices at one time. : By Dr. Joshua Renken
When I started my dental practice almost 20 years ago, the landscape of the dental industry was vastly different. The model at the time dictated that I either start my own practice or partner with someone as they reach retirement age, with the goal of eventually acquiring their practice. Since there were not a lot of dentists looking to retire in Chicago, I moved to Springfield, Illinois, to start a de novo office. After about four or five exhausting years, I realized that I could only work myself so hard. I also disliked working without the collaboration and connection with dentist colleagues. 
I hit a point where I realized that the world is not going to work with the solo practice model in the future. The industry was starting to shift, and patients were beginning to change their perspective as well. Their expectations and experiences with other companies were changing, in healthcare and the rest of the world.
As I started to notice this evolution in the industry, I took a pause and tried to think of a new approach from what I had previously expected coming out of school. I wanted to create a model that offers some of the best of the private kind of model that was special in the way that we connected with people. We were looking for a middle ground that would be the best of the larger organizations, as well as the best of something that's smaller and more personal.
Opening multiple offices
There are plenty of challenges that come from running multiple dental offices at one time, but they increase significantly when you have offices in multiple states. I'm currently operating four dental offices in two states while launching two more de novo practices. We started two offices in Springfield, Illinois, and now we are now growing to four offices in the metropolitan area of Austin, Texas. After moving to Austin for an incredible inclusive school opportunity for my oldest child, we wanted to see how we could diversify and expand what we have already built into something that could reach a broader range of people.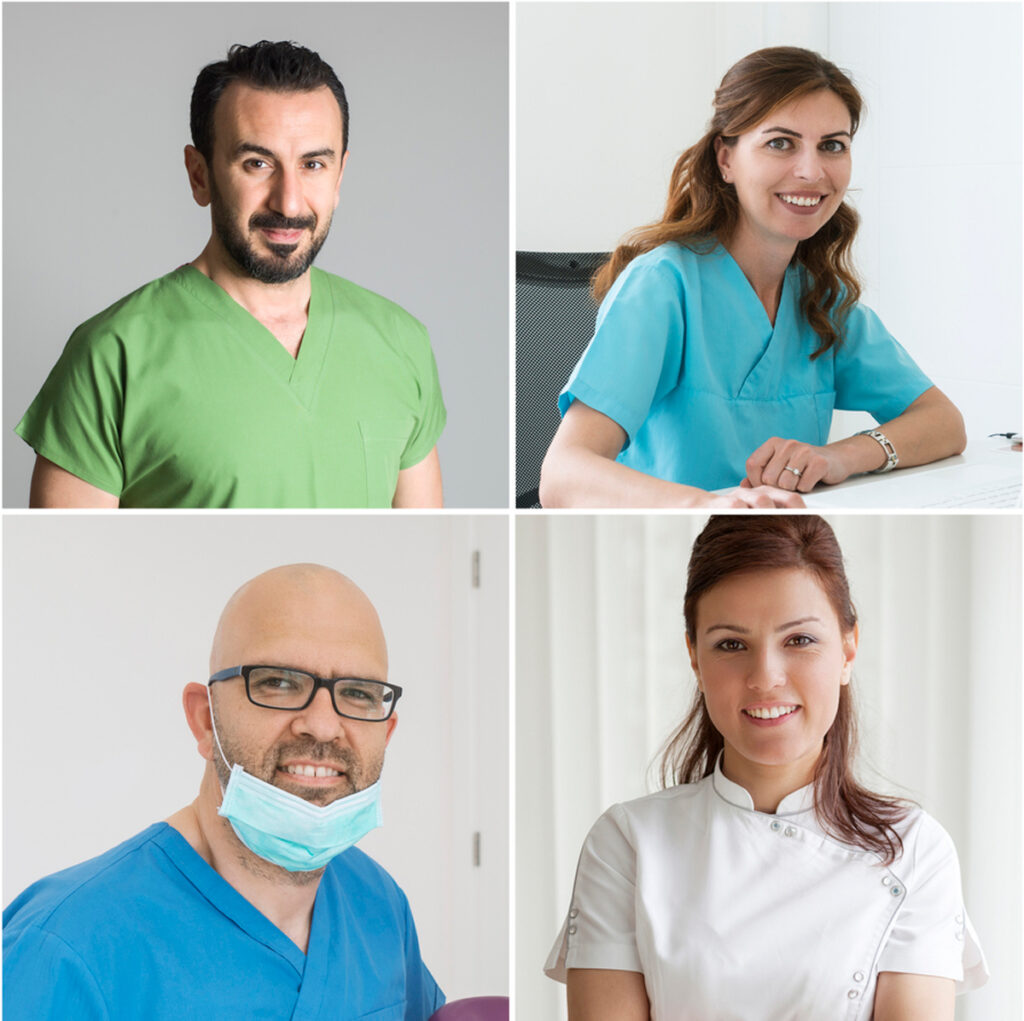 As our offices continue to grow, we continue to test and diversify our model. All of our locations have been de novo offices in an area that had a specific demographic and a specific need. Over the years, we are starting to notice patterns and across the various markets we serve. Accordingly, we are using that knowledge to continue refining our site selection process. We are learning who we can best serve and how. When you look at how the system works and how your model is built out, it must make sense for the audience that your team is going to serve. We ask questions like: Who is in this given area? How can we position ourselves to be a regular part of their life in a convenient way? Does our model have the ability to create a healthier community from this location?
Developing a second brand as we grow
In an effort to welcome patients into a long-term care situation, we started to develop the idea of having two distinct brands based on the tenure of the dental associates. As we grew we noticed the main loss of patient relationships was related to network participation. Though we were trying to secure a healthy revenue stream, it seemed inefficient to accept a loss of relationships to this churn. On the other hand, our more experienced doctors wanted their reimbursement level to be consistent with their increased level of advanced care delivery.
We are privileged to serve a wide variety of people and demographics at all four of our locations. With Renken Dental, we have a high-end, built-out practice that is very profitable. At Schön Dental, our tagline is "health is beautiful." With Schön, we serve people who are primarily concerned with in-network insurance coverage. We have offices in Austin where in one community we are surrounded by young professional families, and the other is in a retirement community. By surrounding ourselves with a diverse group of clients, we hoped to provide dental services to a broader range of people.
Eventually, I went from not accepting any PPOs to welcoming certain types of PPO contracts. I didn't always love discounting my fees only to a certain level with certain types of PPO plans, so I decided to open the competition. We opened an office where we would have the very same kind of infrastructure and a lot of the same internal systems, but would accept a broader range of PPO insurances. Schön Dental provides a place for newer doctors who might be more comfortable compromising their per patient revenue for an opportunity to get into a solid organization and grow professionally.
Operating multiple locations at one time
One of the first obstacles I encountered with operating multiple offices was maintaining a consistent branding across all locations. First and foremost, I wanted to ensure that the care provided by the doctors was on a consistent level throughout the organization. We equip our doctors with the tools and resources they need to provide better care and make the patient more comfortable.
The patient experience isn't just based on their facetime with the doctors. We also take measures to ensure that all our staff is trained to provide a consistent experience at all our locations. We want our patients to have the same great experience, no matter which doctor, assistant, or hygienist they are seeing that day. Providing top-notch patient care is our number one priority, whether you are visiting Renken Dental or Schön Dental.
Consistency is such a huge part of our branding, but it takes a lot of work to ensure that every location provides a consistent patient experience. We maintain that consistency by establishing a solid infrastructure for patient care and providing opportunities for ongoing team development. We ensure that our doctors are constantly being challenged and trained on the newest methods and innovations in patient care.
Aligning priorities
Even with all the success that Renken and Schön have had over the years, these practices would be nothing without the hardworking team that represent them. At the end of the day, all that matters is the consistency of the patient care. You can concoct a new entrepreneurial or multiple-practice plan, but it will not matter if you cannot serve your patients and your team. When you can focus your priorities on the people that are working to provide better care for your patients, you will have succeeded.
---
Dr. Joshua Renken, a central Illinois native, attended Eastern Illinois University and then the University of Illinois at Chicago where he received his DDS degree. Following associate work in Chicago, Dr. Renken moved to Springfield and opened his first practice, Renken Dentistry, in 2003. In 2018, Dr. Renken and his family moved to the Austin Texas area to continue growing the Renken Dentistry group. Since arriving in Texas, Dr. Renken has opened an office in Leander, Texas in the Crystal Falls community where he lives as well as an office in Georgetown, Texas next to Randall's in the Sun City Community.
His commitment to continued professional growth has awarded him fellowships from both the White Cap Institute as well as the International Congress of Oral Implantologists.
Renken Dentistry has been voted best dentist in Springfield among The State Journal-Register's readers in 2014, 2015, 2017, 2018, 2019, and 2020.