Sponsored Content: Zirc
Staffing shortages are not a "new" concept in dentistry, and realistically there isn't a "quick solution". With a tight labor market, teams can't afford to wait for the situation to improve on its own. Now is the time to evaluate and rethink the way each team member is working not only independently, but also collaboratively. To overcome the struggles of having fewer team members, we must be willing to make changes to the way we work that yield better structure and efficiency. Zirc Dental Products has a team of clinical and efficiency consultants that specialize in helping teams identify how to consolidate and streamline their clinical operations to elevate the practices health. 
It can be easy for teams to overlook the importance of organization when it comes to dental instruments and materials. The cost of disorganization is high, and clutter and chaos can cause serious losses in productivity. Teams often may not realize the blind-spots adding to the inefficiencies within the practice. Disorganization in the treatment room and central sterilization along with inefficient inventory management, may cause both the staff and patients increased stress. Zirc recognized the struggles and developed a solution specifically for dental teams called Color Method™.
What is Color Method?
Color Method is the process of managing dental instruments and materials by assigning each procedure a different color. Zirc's Color Method creates a streamlined, stress-free, day-to-day routine from setup through sterilization. Implementing this simple system adds a visual element to both instrument and material management yielding a workflow properly optimized for efficiency.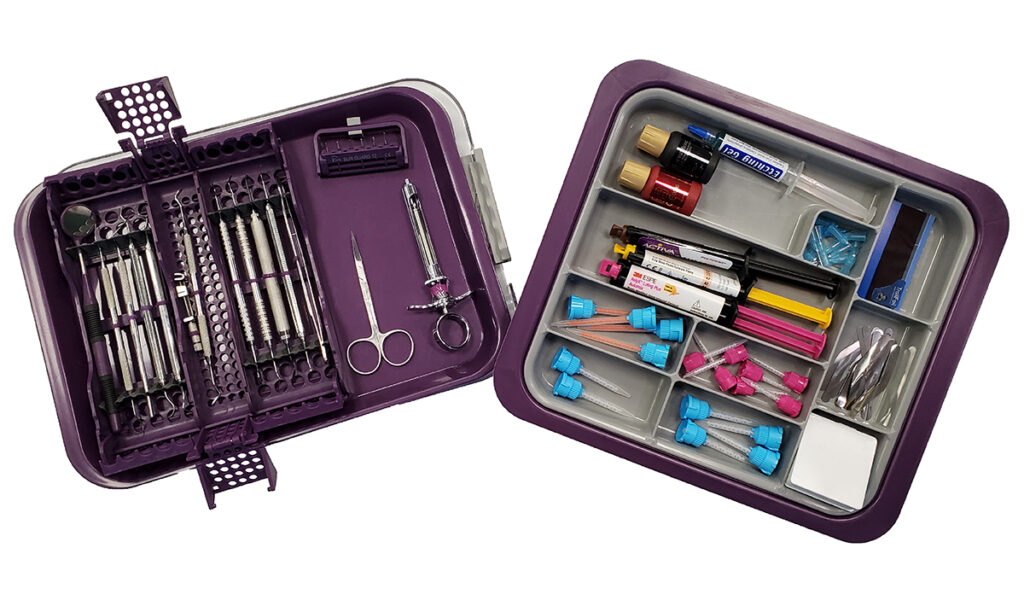 Zirc's consultants are the experts!
Let our clinical efficiency experts rescue you from clutter and disorganization. We offer three ways to help!
Plan 1: General Guidance- Begin with a phone call with us where we can unpack your current struggles and goals. Learn how Color Method can help and leave with actionable tips you can implement immediately.
Plan 2: Deeper Assessment- Allow us to send you some organization products to explore while we spend more time with you understanding your current clinical processes and how Color Method can help. Receive a customized assessment and proposal for you to fix the problem.
Plan 3: The Ultimate RESET- Zirc's team comes right to your clinic and works alongside your team to introduce all-new instrument and material organization.
More time to focus on what matters most.
When your office streamlines and automates your clinical processes, you have more time to focus on what matters most – your patients! I encourage you to evaluate your current operations and identify where your opportunities are for improvement.  When you implement an intentional organizational system, it can make all the difference in staff recruitment, retention, and overall happiness. Color Method was built for one purpose: to improve your life at work. Implement simple changes that will allow your team to have a better work-life balance and thrive for years to come. 
GET STARTED today by visiting https://www.zirc.com/color-method