Dr. Rick Workman started small, but through the years has built an industry-leading dental organization.
Rick Workman was always drawn to small towns. He grew up in a small town in downstate Illinois. There were six students in his grade school class, and 48 students in his entire high school. His dad was a farmer, and his mother a teacher.
He even got his professional start in a small town, opening a single doc practice in Effingham, Illinois.
While Workman's roots took hold in small towns, the success of his first dental practice would eventually grow into what is today known as Heartland Dental, the nation's largest dental support organization, providing non-clinical, administrative support services to more than 1,800 supported dentists across 38 states. Heartland Dental supported dentists deliver high-quality care across the full spectrum of dental services. The company is majority owned by KKR, a leading global investment firm.
In a wide-ranging conversation with ADSO President Emmet Scott, Workman discussed the beginnings of his organization, some unexpected opposition from entrenched single practice dentists, his support and encouragement for the younger generation of dentists, and what the future holds for dental group practices.
Emmet Scott: You got your start in a small town. Can you walk us through that? Small towns aren't traditionally thought of as an ideal place to grow a DSO from a strategic perspective.
Rick Workman: After dental school I had two priorities: First, to not work on the family farm, and second, to not have to move home.
An office became available in Effingham, which is about 45 miles north of where I grew up. I rented the office for about $325 a month. It had two chairs. I borrowed $30,000 from my parents and grandparents and set up a practice because I couldn't find a job.
Back then, the goal was a five-year plan to gross $100,000. I think I grossed that my first year. I made $50,000, which was more money than I ever knew I could make in my entire life, because we were not allowed to ask or know how much money a dentist could make in dental school.
Scott: Why was that? Can you explain that culture to us?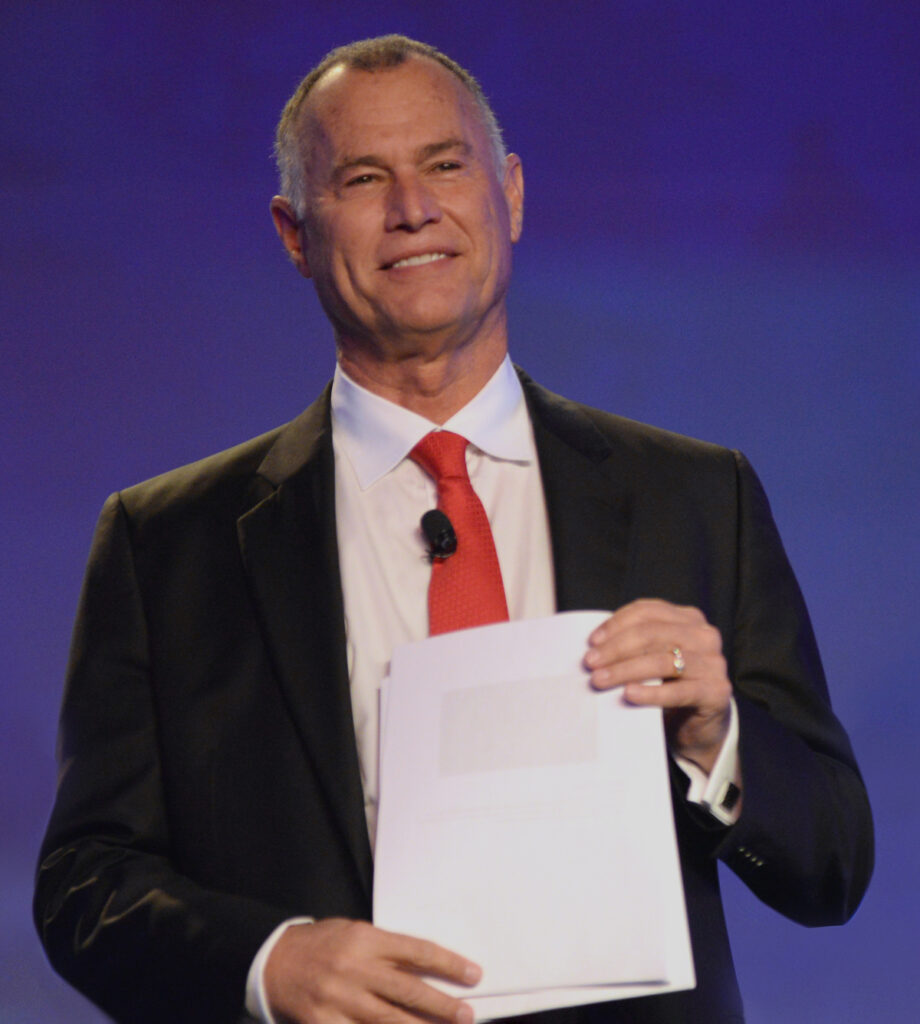 Workman: It was just taboo. I could look up my mom's salary in the newspaper because she was a teacher, and I could figure out my dad's net as a farmer based off of X bushels times X dollars. In dental school, they said they taught business, but they wouldn't give you any idea of what a dentist could make.
I'm thinking, "Hey, I'm 25 years old, and I've been going to school for seven years: Could you just give us an idea?" No, no. That would be inappropriate.
So how do we set our fees? They would tell us, "Well, you're going to have to figure out what your costs are divided by your number of services you're going to provide, and then figure out what your profit might ought to be. And then you work backwards."
I set up my first practice, and about a year later, in January 1981, the prime borrowing rate reached 21.5%. The national unemployment rate was more than 11%. Gasoline inflation adjusted was much higher than we've ever seen it.
About that same time, I had a patient who drove 25 miles away to see me – and that's without marketing or advertising. I was getting about 25 new patients a month from Newton, a nearby town.
The patient asked, "Why don't you open up an office in Newton? We don't have a dentist there."
I thought about it. I could corner the market on towns of 3,000 and go all out. I wasn't afraid of the work, but I didn't have any money. The community offered to loan me all the money I needed at half a prime, which was 10%, and I wouldn't have to make any payments until I felt I could. How could I pass that deal up?
So, I opened an office there, and the following summer hired a guy who was in the class behind me in dental school. We soon realized there was not enough work for two, so we opened an office in a nearby town of 1,700. I'm seriously grateful for what Newton did for me.
As a result, I basically started opening a traditional group practice each year, cornering the market in towns of 3,000. Within a few years, I was thought of as a rebel. The rumor was, I must not be very busy if I had to have all those offices.
Scott: Did the economic crisis of the 1980s affect you negatively? Or did it create opportunity?
Workman: My goals at the time were still to not work on the farm, and to not move home. I was still doing pretty good avoiding those two things.
Economically, people can't imagine it now, but in 1981, a single person had to give up 50% of everything over $36,000 of income, and 70% of everything over $70,000. It's hard to imagine what a 70% tax bracket does. President Reagan cleaned all that up and gave massive tax incentives to people who had opened and expanded businesses. So I had opened up an office a year because I didn't want to write a $40,000 check to the government where I was going to give a $40,000 down payment, borrow $100,000 and have more work to do, more responsibility, and more risks. I just felt better writing that $40,000 check to a new business. Honestly, throughout the rest of the 1980s, that was my primary driver to open up an office a year.
Scott: It's interesting because where others saw retraction, you saw some level of opportunity. What was the next
inflection point for you?
Workman: The next inflection for us was when the state of Illinois (in its infinite wisdom) decided to open up a managed care dental plan for all of its hundreds of thousands of state employees. I didn't know what managed care was. I kept getting these incendiary letters from organized industry saying how we've got to stop it. I thought I ought to explore it. I called the insurance company administering the plan and they asked me how many offices I had, which was about 10. They asked me if I knew what a PPO is? I said yes. They said to forget managed care. They would give me a PPO rate equal to my fee schedule for every place I wanted to go in Illinois. They needed two offices in Champaign, two in Springfield, and one in every college town in Illinois. So, we opened these offices up.
That was the first time that my life was threatened.
Scott: You're being serious?
Workman: Totally serious. When I was opening an office in Champaign, I was asked if I had talked to the dental society, because I probably should. I went and talked to them. They sat me in a chair with three other dentists in the room and basically interrogated me.
They asked what kind of office? I told them general practice. They asked what would we do? I said, we'll probably do some fillings, extractions and crowns.
Afterwards, I called a dentist in the area to rent office space. He wouldn't do it. The local dentists would try to explain things about the way things were. Like, Wednesdays were golf days in Champaign and none of the other dentists worked. If I did, and I had a patient who had fallen off a bike and needed dental work, they wanted to know what I would do, because to them that posed an ethical dilemma. Well, if the little girl fell off the bike and her mom called me, I'm probably going to take care of her.
"We don't like to have problems here," they told me, "but we just want to make sure you know how things work around here."
Other doctors have had that same talk. These stories happened over 25 years ago. Fortunately, we generally don't face this outward opposition much anymore.
---
The journey from 1 to 1,800
Heartland Dental currently supports more than 1,800 dentists. Workman said they anticipate supporting another 250 this year.
Workman started out simply to have a very traditional multi-site dental group – it just never stopped growing. "This is important because I went probably 12 years with zero consideration or even awareness I could or might wish to ever sell it."
This is a critical mindset, Workman said. "I highly advocate one-build dental practices to last and hold forever. Set things up with that mindset. If one does that, they are much more likely to build it right and solve real problems within real dental practices. That enhances the profession and sets all of us up very well for the next several decades."
If you build something to flip or build it based on a financial model, it will likely make some quick bucks these days, he admits. "It will not however gain long-term respect from the industry nor the dentists, which is the ultimate customer we need to focus on serving. It will most likely fail sometime down the road. I cannot emphasize this point enough!"
---
Scott: What gave you the fortitude to push through that kind of resistance? Obviously, you didn't come out of dental school and think that you were going to rebel against the machine like a Steve Jobs.
Workman: I truly did not, because I had no idea there was a machine to rebel against.
When talking about this, I've blamed my parents for raising me and my sister in a small town, and giving both of us a strong sense of right and wrong, with no regard for people standing in our way from doing the right thing. The two of us are completely opposite in many areas, but we have a sense of what we want to do, and we're not going to let people that we feel do not have a superior moral position get in our way.
One of the local dentists gave me a letter, signed on his own letterhead, saying essentially "We know how to take care of people like you around here." The letterhead said he was proudly a member of organized dentistry since 1977.
I'm thinking, "Well, that means we probably need to open two offices in your hometown." I tell people I'm an extremely good partner, but I'm a good competitor too. We're not perfect, but we're going to compete hard.
Scott: It seems like there was a filter or a norm, and because of your personality type, you were willing to push past it.
Workman: Lots of people in the industry have "blamed" us for the DSO model. I didn't set out to do that. I hired that first doctor, a guy I knew from dental school. And then the second and the third. By about the third or fourth dentist, I began to realize, we all make the same mistakes. We all don't know the same things. There's a pattern.
I've been to dental meetings where they laugh and snicker at young people who they think are going to get ripped off by a supply company, or "taken to the cleaner" by an insurance company or bank that's going to take advantage of their inexperience.
But how is that helping our profession get better? Why do people coming out of school have to go through that? Young dentists have much to learn, but why do they have to make economic mistakes and be punished and live with those for a long time? Why would anybody take joy in that?
At Heartland Dental, we're going to do what we do best. We're going to support dentists so they can be the best providers while serving their communities.
---
What does the future hold?
While everything has challenges, dentistry remains a terrific profession and industry. "I would encourage any young person to become a dentist," Workman said. "Certainly, changes many of us saw coming years – or even decades ago – are becoming more universally acknowledged. For some, these changes are 'sudden'. Most can see that they are accelerating. Some remain mired in the belief the changes will level off near this level. It is my belief they will only continue to grow. That is great news for DSOs in general, and especially for DSOs that work hard every day to drive real and lasting value for supported dentists and their teams."
This marketplace is going to continue to become more sophisticated, as will investors. There will continue to emerge a valuation differentiation for groups that "do it right", and groups that financially engineer aggregation of offices that lack true value-added services. "I believe this will be applicable to DSOs at any level of size and scale," Workman said. "Bottom line, the future is ideal for those willing to do the hard work and understand and learn the business from the ground up. Good luck to all of us!"
---
Scott: As you hit pieces of scale, what resources or experiences have been helpful for you?
Workman: Walter Hailey's dental bootcamps helped me a lot. I still remember being mesmerized when
he showed us SWOT analysis (Strengths, Weaknesses, Opportunities, and Threats). I'm assuming most of your audience already knows that, but I was 12-13 years out of dental school before I did.
Another thing Hailey taught is abundance thinking versus scarcity thinking. You need to be thinking about how to improve your abundance thinking. We've come through the worst period of scarcity thinking in my adult life, and it drives me crazy. No one wants to waste money. But time is wasting, and you need to get after it because patient demand is there. New patients are in flux, so you need to be thinking about what you can do to get going, rather than waiting to see what happens until 2022.
One more suggestion: Dr. Gerald Bell's leadership development. I got into YPO in 1994 at age 39. That changed my life. At the YPO meetings they would ask, "Why wouldn't you open more offices? You should do as many as you can." Dr. Bell and his team helped us strengthen our culture and thus, our company. That leadership training has made me be better.
---

Heartland Dental Builds on Transformational Year with Accelerated Growth Plans for 2021
Building upon its record-setting growth of adding more than 150 newly supported offices in 2020, Heartland Dental announced ambitious plans for further group practice affiliation opportunities across the nation this year.
Augmenting its 20+ year record of leadership, Heartland Dental will continue to advance its best-in-class DeNovo and single-office affiliation growth at higher levels, while adding expertise in affiliating with group practices and regional dental support organizations (DSO), the release said. Heartland's affiliation team is not only working with owner doctors, but also actively engaging with brokers, investment bankers and financial advisors to explore transition strategies for their dental clients and their investments, while also creating new opportunities to burnish their legacy by improving and expanding the support they provide to their doctors and teams.
Heartland Dental now supports more than 1,800 dentists in over 1,150 offices across 38 states, with the following milestone affiliations and acquisitions completed in 2020:
Tru Family Dental in Illinois and Michigan, an acquisition inked in late December which included 23 supported offices.
Mosaic Dental in Minneapolis, Minnesota added four supported offices.
Forum Dental in Missouri, which included six supported offices throughout the state.
Research Triangle Dental in Durham, North Carolina, is a long-standing beacon of high-quality oral care in its community.
Several of these and other opportunities were referred to Heartland Dental by intermediaries whose clients are seeking the world-class growth, administrative relief, and liquidity options for which Heartland Dental is known. Doctors trust that their legacy in the communities they serve will continue to thrive with the support of Heartland Dental.
Livingstone, an international mid-market M&A and debt advisory firm, advised Research Triangle Dental on its recent affiliation with Heartland Dental. "Based on our success in selling dental practices, we knew Heartland Dental's strong culture, doctor-led approach, and deep experience affiliating with private practices was ideally aligned with our client's specific transition needs," said Ryan Buckley, Partner at Livingstone. "Within 65 days from first contact to closing, Heartland's affiliation team provided a solid valuation of both the non-clinical and clinical assets, developed rapport with RT Dental's providers and employees, and executed an efficient, non-disruptive diligence investigation. Our client was proud to have completed a transaction with the industry's largest DSO."
"Our doctor-led culture and full-range of support positions us as the leading transition solution for successful dental practice owners," explained Mark Greenstein, EVP and Chief Growth Officer for Heartland Dental. "We're finding one of the biggest pain points for doctors and group owners is growing infrastructure to scale – namely day-to-day operational challenges such as talent acquisition, employee management, clinical education offerings and marketing services. For over 20 years, Heartland Dental has invested in developing world-class capabilities in these areas and is the best option for dentists and sellers to realize the full value of their work while providing growth opportunities to their associates and teams."