Teledentistry, patient communication software may be at top of the list
Even as patients returned to dental practices this past summer for routine checkups, uncertainties surrounding the coronavirus pandemic led some dental service organizations to prioritize their spending. "While spending on equipment may slow down in the short term, we may actually see increased spending on teledentistry and patient communication software – two areas designed to help drive patient engagement and appointment scheduling," says Dr. Eric Tobler, National Director of Clinical Affairs, Mortenson Dental Partners.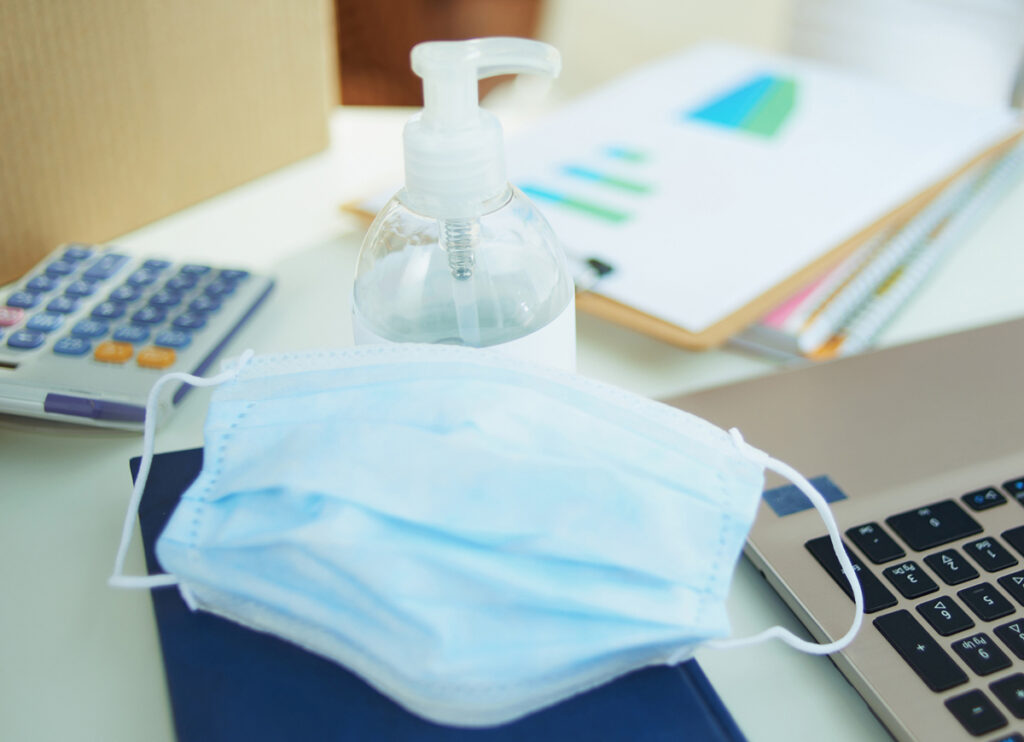 "More so than technology, dental practices [currently] need reliable access to basic personal protective equipment, surface disinfectant and other sterilization equipment," Tobler continues. "Prioritizing access to these basic and essential supplies for healthcare workers should be a significant national focus." Indeed, infection prevention has always been a priority for dental professionals, he adds. Since the onset of the coronavirus pandemic, however, there has been heightened awareness among patients. "Our clinical staff now uses additional PPE during their engagement with patients, adding a higher level of protection," he points out. "Additionally, we are using high-volume evacuators, which reduce the amount of aerosols released during procedures." In addition, some DSOs, such as Mortenson, have considered adding air filtration systems.
Communication a constant
In recent years, many dental practices have learned to stay connected with their patients through their websites and social media. This year, patient communication has become more important ever, notes Tobler. "Since the beginning of the pandemic, communication with our patients has been a critical element for success," he says. "During the restricted period last March and April, it was important to communicate that we were still open for essential care services to keep local hospital beds free for coronavirus patients. As we reopened, regular communication was paramount to emphasize that we were available for routine care again, and that team and patient safety was our highest priority."
While team and patient safety has always been a priority for dental practices, as patients began returning for dental care, they were especially interested in what those safety measures were, and how dental service organizations were responding to the pandemic. "We developed a page on each of our brand websites to remind patients that we've always followed standard safety protocols recommended by the ADA and state dental board, and listed the extra precautions we added as a result of COVID-19," Tobler explains (See sidebar). Mortenson's COVID-19 precautions include taking patients' temperatures, asking pre-screening questions, implementing more frequent sterilization practices, limiting visitors and asking patients to wait in their cars until an operatory is available.
"In some regions, we incorporated videos from our doctors to showcase these safety measures," he adds. "We communicated these messages in a variety of ways, such as social media, email and blog posts, always linking to our safety information page. Using primarily digital methods has been an efficient and cost-effective way to highlight these changes during such an unprecedented time."
All things considered
With the onset of coronavirus, there was much discussion regarding what constitutes emergency and essential dental care, notes Tobler. The positions of the American Dental Association, the Centers for Disease Control and Prevention, the Occupational Safety and Health Administration and other organizations have varied and evolved over time, he points out. "As a company, Mortenson has worked diligently to comply with regulations and proactively seek out the best scientifically credible information available to lead our decision making.
"During the highest level of restrictions in March and April, emergency dental care included situations where the patient was in pain or experiencing infection, severe decay and swelling, as well as patients who otherwise felt they needed to be seen urgently to decrease overflow to local emergency rooms," he continues. "Since restrictions have been lifted, our volume of patient care has returned to normal, with routine care being delivered as usual, with some adaptation.
"While there undoubtedly will be some patients who postpone their treatment, our experience has been that the pent-up demand of patients returning to their dentist occurred this past summer," he says. "I believe the population understands the importance of regular and thorough dental care and that many health conditions can be prevented with good oral hygiene. Overall, we have seen a very strong desire for patients to resume taking care of their oral health."
Mortenson Dental: How We're Keeping Patients and Teams Safe
Following recommendations from state dental boards and the ADA, we have resumed all dental care services in our practices.
Practices in all of our regions have always followed standard safety protocols issued by the state dental board and American Dental Association to help protect our patients and team members from communicable diseases like the coronavirus. We have also implemented the following additional measures and screening procedures to ensure their health and safety:
Personal Protective Equipment
All clinical team members wear

N95, KN95 or Level 3 surgical masks with face shields

Eyewear with side shields

All non-clinical team members wear reusable or surgical masks.
All patients are given protective eyewear.
Social Distancing and Screening
Patients are asked to wait in their car as opposed to entering the welcome area.
Visitors are limited to patients and, if necessary, one parent, guardian or translator.
The following health and safety screening is conducted prior to every patient appointment:

Have you been sick in the past 3 weeks?

Have you had close contact with an individual diagnosed with COVID-19 or experiencing symptoms?

Frequent temperature checks are conducted:

All patients' temperatures are taken upon arrival.

All team members' temperatures are taken daily.

Sick team members remain at home.

Team members maintain a 6-foot distance from each other.
Sterilization and Disinfection
All team members wash hands frequently.
Food items, magazines, books, toys and other clutter have been removed from common and clinical areas.
Countertops, door knobs, tables, chairs and other common surfaces are wiped down often.