We're all Zoomed!
America experienced a collective cry of sorts when Zoom reported widespread outages Monday, August 24. Classrooms and boardrooms that had come to rely on the videoconferencing platform were panicking as the company worked to address the issue. But it was a reminder of the perils created by a reliance on technology to facilitate conversations that used to be face to face only months before.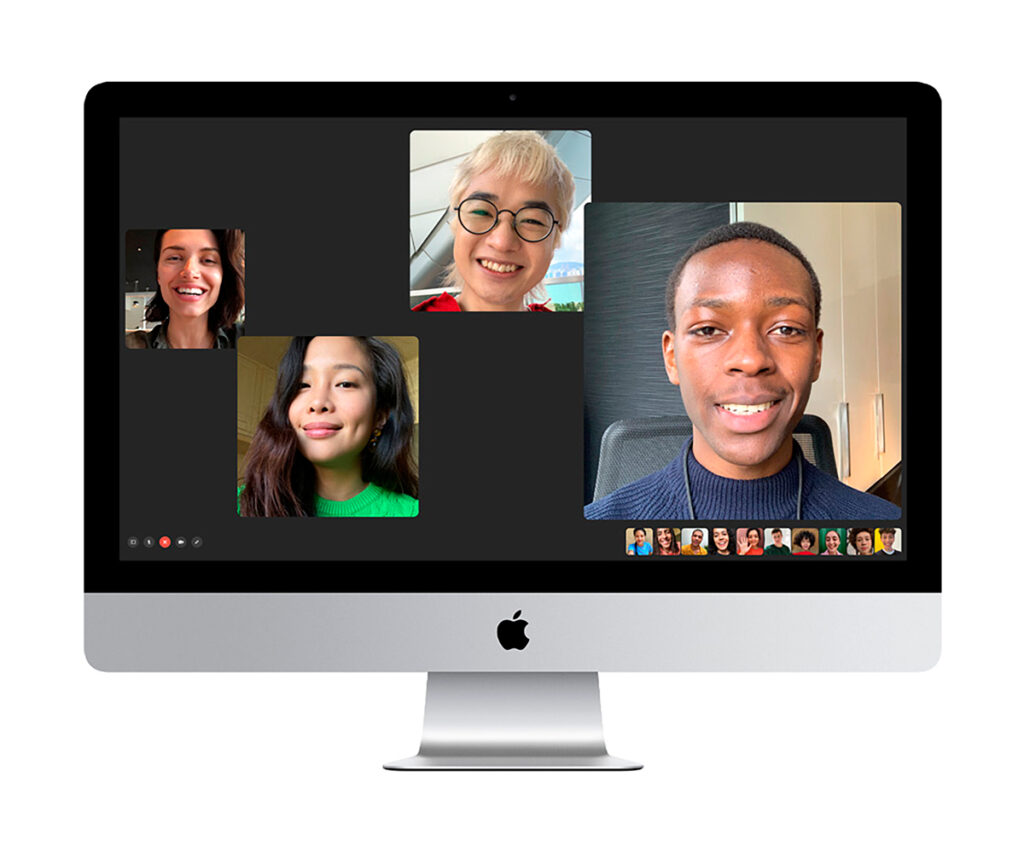 iMac gets an upgrade
Apple recently announced a major update to its 27-inch iMac. It now features faster Intel processors up to 10 cores, double the memory capacity, next-generation AMD graphics, superfast SSDs across the line with four times the storage capacity, a new nano-texture glass option for an even more stunning Retina 5K display, a 1080p FaceTime HD camera, higher fidelity speakers, and studio-quality mics. Whether composing a new song with hundreds of tracks, compiling thousands of lines of code, or processing large photos with machine learning, the 27-inch iMac, with the latest 6- and 8-core 10th-generation Intel processors, has pro-level performance for a wide range of needs. For pros who need to push iMac even further, the 27-inch iMac has a 10-core processor option for the first time, with Turbo Boost speeds reaching 5.0GHz for up to 65 percent faster CPU performance. And when working with memory-intensive applications, iMac features double the memory capacity for up to 128GB.
For customers using their iMac more than ever to connect with friends, family, and colleagues, the FaceTime HD camera now features 1080p resolution, while the Image Signal Processor in the T2 Security Chip brings tone mapping, exposure control, and face detection for a much higher quality camera experience. To complement the improved camera, the T2 Security Chip also works with the speakers to enable variable EQ for better balance, higher fidelity, and deeper bass. In addition, a new studio-quality microphone array enables users to capture high-quality audio for improved FaceTime calls, podcast recordings, Voice Memos, and more, right on their iMac. Prices start at $1,799 (US)
Digital shopping gets a boost
As the COVID-19 pandemic reshaped our world, more consumers have begun shopping online in greater numbers and frequency, according to Tech Crunch. According to new data from IBM's U.S. Retail Index, the pandemic has accelerated the shift away from physical stores to digital shopping by roughly 5 years. Department stores, as a result, are seeing significant declines. In the first quarter of 2020, department store sales and those from other "non-essential" retailers declined by 25%. This grew to a 75% decline in the second quarter. The report indicates that department stores are expected to decline by over 60% for the full year. Meanwhile, e-commerce is projected to grow by nearly 20% in 2020.
BlackBerry hardware making a comeback
OnwardMobility announced agreements with BlackBerry Limited and FIH Mobile Limited, a subsidiary of Foxconn Technology Group, to deliver a new BlackBerry® 5G smartphone, powered by Android™, with a physical keyboard, in the first half of 2021 in North America and Europe. "BlackBerry is thrilled OnwardMobility will deliver a BlackBerry 5G smartphone device with physical keyboard, leveraging our high standards of trust and security synonymous with our brand. We are excited that customers will experience the enterprise and government level security and mobile productivity the new BlackBerry 5G smartphone will offer," said John Chen, Executive Chairman and CEO, BlackBerry. Under the terms of the agreement, BlackBerry grants OnwardMobility the right to develop, engineer, and bring to market a BlackBerry 5G mobile device. Working closely with BlackBerry and FIH Mobile, OnwardMobility will ensure the world-class design and manufacturing of these devices.
Say 'Hi' to Polaroid's new pocket-sized printer
Polaroid has launched a new pocket-sized printer for printing snaps taken with your phone, according to Tech Radar. The Polaroid Hi-Print produces 2.1 x 3.4-inch prints (credit card-sized), with sticky backs for attaching your shots to a variety of surfaces, such as notebooks, lockers and scrapbooks. The Hi-Print is the first instant digital product to be announced since Polaroid's rebranding exercise back in March. It ditched the 'Originals' from its name in order to appeal to those familiar with the brand's extensive heritage. Retail price is $99.