How we've been able to provide service to a community that was in desperate need of dental care.
By Dr. Kwane Watson
There are 63 million people that live in areas that are considered dental deserts. Dental deserts are communities where there are not enough providers to meet the needs of the community. West Louisville is one of these communities. I acquired my first dental practice in West Louisville in 2000, and it was the largest practice in West Louisville for over a decade.
At that time, there were at least 10 thriving practices on West Broadway. Now, there is one practice left that is owned and operated by a dentist. The other is a federally qualified healthcare center. With the combination of fixed financial costs of a brick-and-mortar, maintaining payroll, and the low reimbursement rates of Medicaid, it became difficult to remain profitable.
Kare Mobile was created as a solution to meeting the needs of communities like dental deserts. With our dental vans, we provide comprehensive dental services at your home, your office, or anywhere that we can park the van. By investing in an innovative method to practice dentistry, my team has been able to significantly cut down operating and staffing costs.
The early days of Kare Mobile
When Kare Mobile first started, we were a software company. We started creating our first application in 2018, right after I sold both of my practices. I took on an additional role with DentaQuest as a state dental director, on the care delivery side. In that role, I had to drive two and a half hours one way to Madisonville, Kentucky to service the unmet needs of the population there. Little did I know it was a significantly underserved community, with only one provider that would take Medicaid in the entire community.
On top of that, there were young providers working in the offices who could not do more difficult procedures like root canals and surgical extractions. We had people waiting two months for an appointment, and I was not there to perform these procedures, forcing them to wait longer. Kare Mobile created an application that connected patients to dentists for same-day treatments.
We took into consideration the location of the patient, the insurance that the patient had, the procedure they needed, the ability of that provider to successfully complete the procedure, and the availability of the doctor at that moment. Due to the low reimbursement rates, most providers do not like to see Medicaid patients. Even if they are not making a lot of money off these patients, we thought it would be a viable option for some providers to see these patients that would not be seen otherwise. It worked, but I could not sell the application. After sinking a significant amount of money into the application, I had to start over.
Eventually, we created our first mobile dental van. Instead of sending these patients for free to a practice, we decided to send them all to the mobile dental van. We had 30 to 40 patients a month, even while I was still working my full-time job. I was doing this in the evenings and on weekends, with people lining up and contacting me through our social media pages and the app.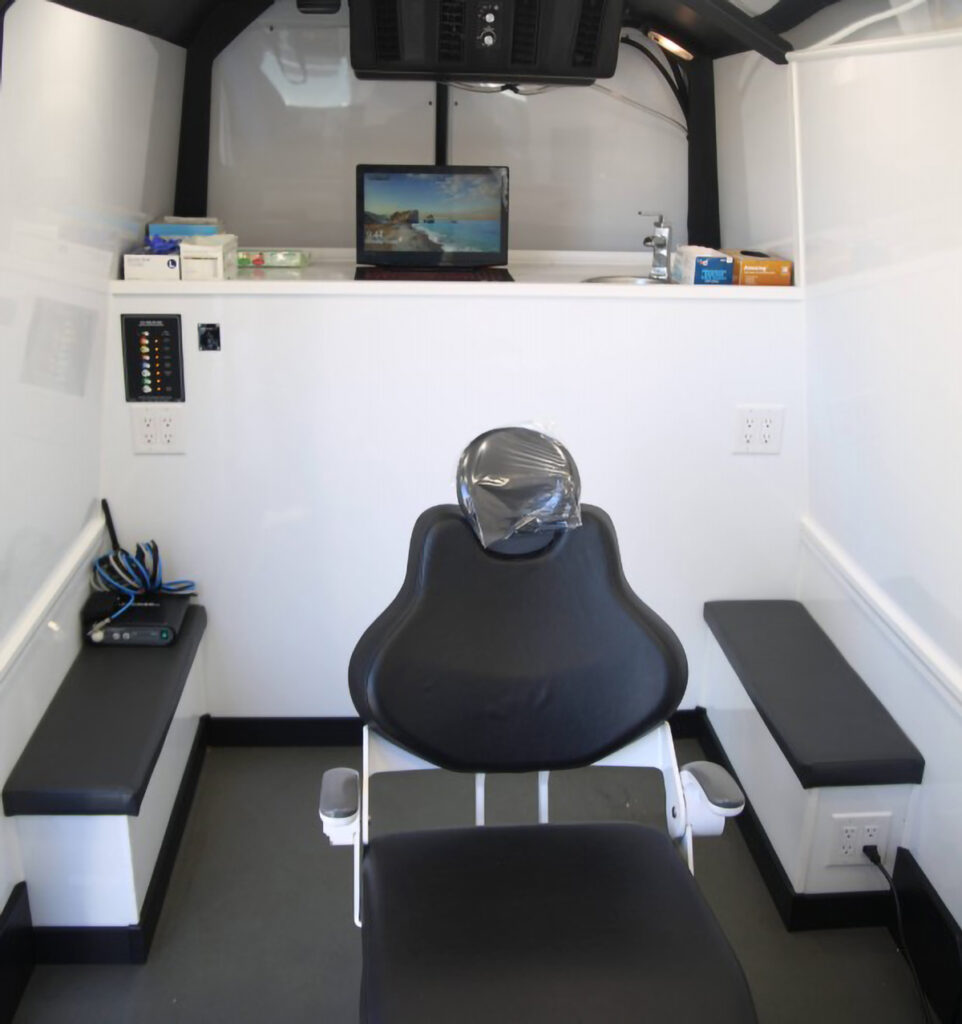 How the van works
Early iterations of our van included a hydraulic chair that I pumped with my leg, and two generators on the back of the van that we filled with gas between visits. People loved it. I knew that we were onto something special and unique. In the second iteration, I adapted an inverter power system.
The inverted power system uses the alternator to create energy for the vehicle while you are driving around. The power of your vehicle is effectively powering your dental office. I collaborated with someone who was familiar with installing inverter systems to other vehicle-based businesses like mobile pet groomers, and we built the second iteration of our van right before COVID hit.
While many companies experienced challenges during the pandemic, it presented us with an opportunity. Before the PPP and EIDL loans were available, we had over 200 inquiries in a month from people that were looking for an alternative to their brick-and-mortar dentist. We added extra features to our vans to make this the safest way to receive dental services in this environment. We filed a design patent on the unique layout and features the vans we create possess. We manufacture these units with all the unique features described in Springfield, Kentucky.
Some additional added items include UV lighting. As I drove around, the assistant or hygienist can close a black reflective curtain and use the UV light to sterilize the inside of the van, killing 99% of all the bacteria and viruses. We also added an air filtration system to properly circulate and filter the air. We added a hard HDMI connection so that we can display the laptop screen on the mounted wall television, allowing us to utilize synchronous and asynchronous teledentistry. Additionally, we hardwired the chair, decreasing the likelihood that me or my assistant would trip over or kick any cables. Overall, we made it more efficient.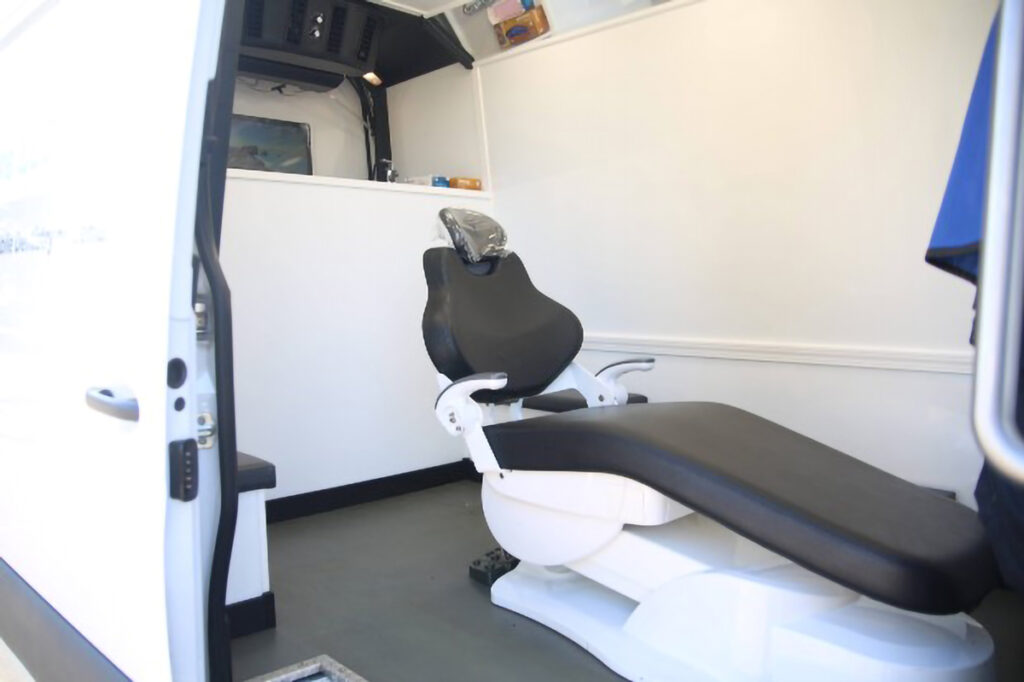 How Kare Mobile can change the industry
When we started, we were just focused on delivering better access for the patients. From there, it became an enormous opportunity for providers. We don't know what tomorrow is going to bring, so it's important to invest in an opportunity that has some longevity to it. Kare Mobile gave us the opportunity to service a neglected patient population, while also being an efficient price point for those that are just starting out.
We began to launch the opportunities for others to mimic this model in 2020, and we got to a point where we were starting a new van every month. We have partnerships with several insurance companies that are giving us money to build these vans out and give them away to providers that are willing to service some of the dental deserts. We are also trying to do more with the technology of the vans from an IoT standpoint. We want to integrate all the different components of the software, computers, and TVs to streamline all our processes.
Our goal and mission are to empower dentists and hygienists with ownership. We want to provide access to communities that others do not pay attention to or represent. But it is important to understand that this does not have to be a Medicaid van that only services those communities. Make this asset something that fits the needs of the community you want to serve. We provide providers the opportunity to lease these mobile units to increase revenue for individual providers or traditional practice owners that would like to expand their serviceable area.
---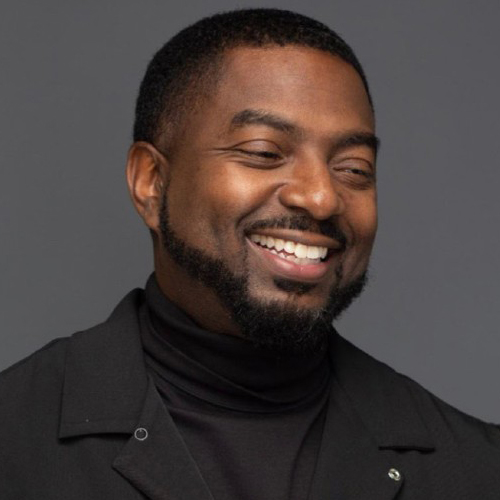 Dr. Watson
After graduating 20+ years ago from the University of Kentucky as a Doctor of Medicine in Dentistry (DMD), Dr. Watson owned and operated multiple dental clinics where he treated thousands of delighted patients. Then, after successfully selling his practices a few years ago, Dr. Watson set out on a mission to help improve access to oral healthcare in America. From his journey to fulfill that mission, Kare Mobile was born.