By The DEO
Chances are if you want to grow, the only way you will be really successful is by having really great managers surrounding you within your organization. When you have a great manager who can maximize the potential of every team member, you drive production, improve patient experience, and build team engagement.
As such, we're excited to share with you our 5 Segment Crash Course: Developing Great Managers for Growing Dental Organizations, presented by Josey Sewell. A former dental hygienist, Josey is Head of Implementation and Coaching / Partner at The DEO. She is co-creator of the DEO Map, a curriculum teaching a business operating system for growing dental companies. She has been in the industry for 15+ years including being the COO of a rapid-growth, multi-location dental group. She is a sought-after expert with over 1,500 hours of direct coaching and facilitation. Those she teaches comment on how relatable she is, how valuable and practical her content is, and how hopeful and inspired they are to lead their teams.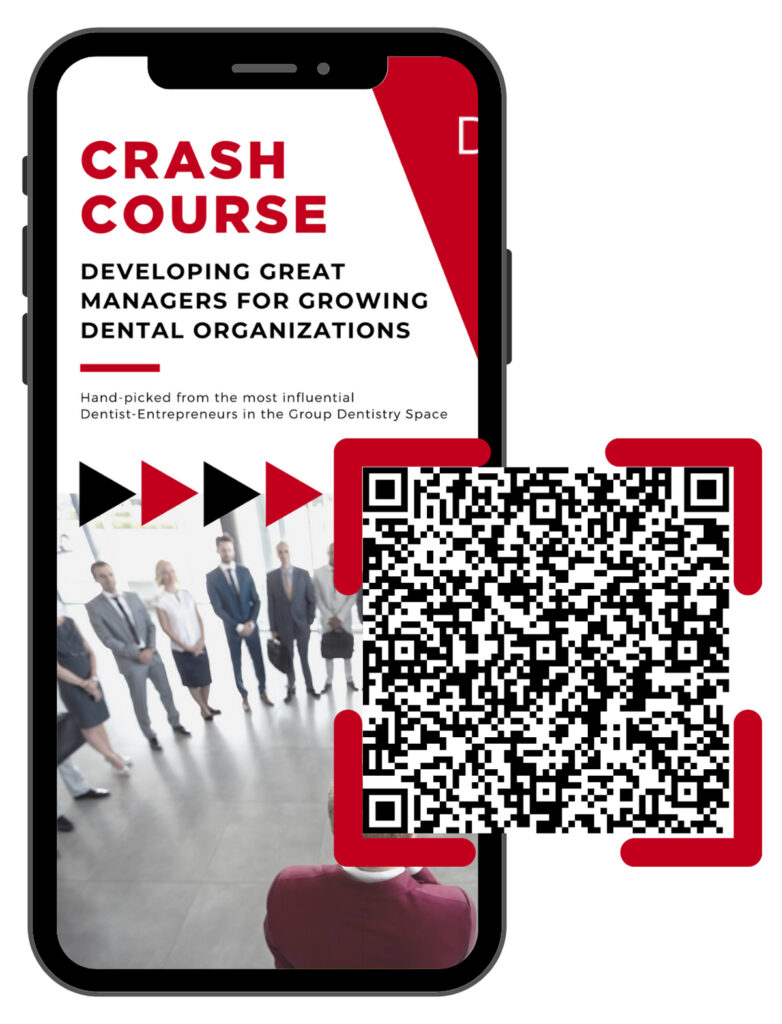 To receive instant access, simply scan the QR code to your right or click here. This 5 Segment Crash Course is designed to help you develop and retain great managers for your growing dental company.
The value Josey delivers is so exceptional – nothing new there though, she KNOWS her stuff and the word's out – we've had numerous inquiries about this learning opportunity so we are sharing the wealth!
This Crash Course is the most packed complimentary resource we've ever put together. It includes:
60 minutes of video training sessions broken up into 5 easy segments
Companion resource with templates for you to use to hire great managers
A companion workbook to use to map your strategy to hire great managers
Complete 90-Day Hiring Checklist PDF resource
So don't miss this chance: be inspired and armed with a concrete plan to develop great managers… so you can get out of the trenches, let go, and let them lead their respective departments, practices etc.!