Sponsored: A-dec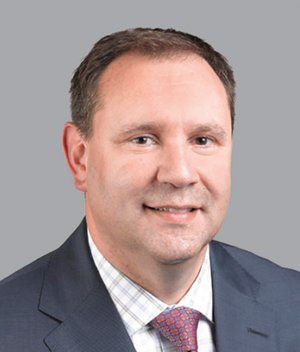 John Bettencourt, A-dec special markets representative, talks about choosing dental equipment—and shares his top tips on making a wise purchase.
Q: If you had just one piece of advice about purchasing dental equipment, what would it be?
John Bettencourt: Look at the big picture, not just the price tag. The true cost of dental equipment goes beyond the purchase price. Consider the "hidden costs" of ongoing maintenance, repairs, replacement, and typical product lifespan. There's also a "human cost" to trading quality for price: Unreliable, inefficient equipment is frustrating for dental teams to use, and can give patients a negative impression of your organization.
Q: So what's the most important thing to look for?
Bettencourt: Choose reliability first. Everything depends on your equipment working consistently, day after day. That's what keeps operatories full, clinic schedules running smoothly, and your staff working productively. The dental equipment in a DSO gets a lot more use than the equipment in a private practice; you've got to know that you can count on it to work today, tomorrow, and down the road. Any time your equipment is out of service, no matter what the reason—maintenance, repairs, or waiting on a part—it's not making you money.
Q: Is there a way to accurately gauge reliability?
Bettencourt: Ask a lot of questions before you buy! Get your dealer's honest opinion about the durability of each brand. What's the expected lifespan? Is the equipment specifically designed for a DSO setting? Take a look at what dental schools are using. They're similar to DSOs in that their equipment takes a lot of wear and tear, and they want the best value for their money. It says a lot that 57 out of 62 North American dental schools choose A-dec equipment—even those on tight budgets. They recognize that reliability pays off.
Q: But if a DSO is planning to sell their group within a few years, wouldn't it make sense to get the lowest-priced equipment?
Bettencourt: I understand the pressure to keep costs low; but not at the expense of quality. If your equipment breaks down, you're not generating income from it—so you're not getting a good return on your investment, no matter what the initial cost was. It all comes back to the same principle: Reliability pays off. That's true in the short run as well as the long run.
Q: Equipment is a big capital expense. How can DSOs feel more confident making that purchase?
Bettencourt: First, think about the manufacturer's reputation: Are they known for high quality products? Second, look at what kind of customer support you'll get after the sale (a solid warranty is the minimum you should expect.) Third, talk to equipment technicians and ask which brands they think are the most reliable, and if the manufacturers provide thorough training for installation, maintenance, and trouble-shooting. And one final consideration: Will parts still be available five years from now? That can make the difference between a quick, easy repair and having to replace an entire chair or delivery system.