Why office managers are key to the long-term success of a growing dental company.
By Josey Sewell, Partner, DEO
Do you have regular words in your organization that have turned into cuss words? Words that in any other situation would be just a regular word, but because of some frustration, irritation or negative experience this seemingly innocent word has become a word you and your team despise?
I've worked with hundreds of teams across the country and find there are two very common words that have become cuss words in the dental environment: corporate, and office manager. In this article, I want to focus on office managers and address the negativity regarding this position, advocate strongly for the evolution of what we all know about this position, and highlight the importance office managers have in the long-term success of a growing dental company.
What got us here, won't get us there
The practice of dentistry has experienced dramatic changes in the last 40 years, but the management of the dental team has not kept pace with the technological and clinical changes. We cannot use the outdated management principles of the years gone by and expect modern dental teams to thrive.
People represent the greatest line item on the P&L. In fact, up to 50% of revenue that comes into the office is spent on the team. People are the greatest investment and the greatest competitive advantage for teams; however, this is where we have the least amount of training, education and systems. In addition to the lack of training how to lead and manage people, here are a few industry specific complications that have contributed to the negativity related to the office manager:
Lack of standardization of what it means to be an office manager. The traditional role of the OM has been more like a "super front office" team member or an insurance coordinator. This makes it hard to move from office to office and hard to hire outside the organization. This position is moving from one of administrative only work to that of a true leader of teams and a grower of practices. 
We seem to think that if you have a license, there is no need to report to a manager. The license we hold as clinicians does not ensure we understand and follow the practice philosophy of care, know what is expected of our position, or how we are supposed to behave or contribute to the team. That would be like assuming anyone who has a driver's license is a great driver. Licensure does not mean we do not need and desire feedback, clear expectations, and the opportunity to be an accountable member of the team. The dental team would be far more productive and enjoyable if we dropped the ego and let go of the belief that our license makes us "above the law". 
We aren't clear who does what. The dentist is often the de facto leader/manager. Yet, in my experience, dentists don't love to manage people and without training aren't skilled managers – not to mention they really don't have the time necessary to be a present, focused manager teams deserve. The right org chart will drive clarity and accountability. Every team, no matter how big or small, benefits from an org chart that is updated, shared and discussed regularly with the team. 
The Critical Nature of Managers
"People don't leave companies, they leave managers" isn't just a catchy phrase in business books, it's the conclusion of years of research in workforce engagement. We all seem to know this truth on the surface, but we don't do anything about it.
In a book called "The Manager", Gallup points out that the greatest short-term economic disparity is the inability to harness and unlock human potential and human energy. The authors go on to say that the single, most important lever is the team manager.
It's time to leave behind the outdated ideas and practices of dental office managers and move to a modern model where the manager and the team can thrive. The primary job of an office manager is not to bury themselves in insurance posting or run errands for the dentist; the modern manager is so much more and can have immense impact on the practice, team, and patients.
The Modern Manager
Let's take a minute and talk about the role of a modern office manager, core competencies, expectations and KPIs. If you follow this model, and find the right person for this seat, your practice and your team will thrive.
Job Title
Sometimes we must change the name of things to break our mental model and preconceived notions. This position is about people, practice growth, and development. Some of the modern titles I've seen are: Operations Manager, Practice Manager, Practice Administrator, General Manager. Titles matter and should be considered carefully.
Roles and responsibilities
Connect-Measure-Coach: the most important role of a manager is to create a healthy, happy, performance driven team. You can accomplish this by connecting with your team members in a meaningful way (1:1 and in a group), measuring their performance, and coaching them up, in, or out. Up into a new role, in their current role, or occasionally out of the company if necessary.
Practice Optimization: this should be anything that helps the practice maximize capacity, performance and profitability.
Patient Experience: owning the patient experience journey and ensuring all team members (clinical and non-clinical) are providing an exceptional experience for patients. Managers will also often handle an escalated patient issue and work to make things right.
Build and implement systems to increase revenue, manage expenses and keep the team healthy and happy.
Key Performance Indicators
Profitability of the practice
Team engagement/ satisfaction
Key Competencies
Emotional intelligence, self-awareness
Strong written and verbal communication skills
Ability to influence and persuade others
Ability to manage change
Understanding of key business metrics and KPIs
Ability to understand and work within a budget
Data analysis and strong decision making
Professionalism
Creative problem solving
Your greatest competitive advantage
The greatest competitive advantage for businesses right now is the team. In order to unlock the latent potential within the team, you have to have a manager who cares about their people, knows how to motivate others and create an environment of accountability, and understands data and can make decisions and drive action.
It is time for managers to be more than a super front office team member or a highly paid insurance coordinator; it is time for managers to be empowered to coach people and manage systems. When you get this position right, growth and profitability are just around the corner. It is my hope that as you work to build, grow and hire modern managers in your business, the term "office manager" will no longer be a cuss word. Instead, it will be a position that garners respect and admiration for the impact they make.
---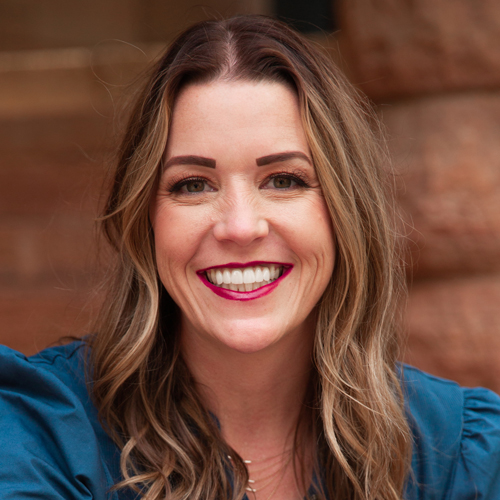 Josey Sewell is a dentistry expert in applying an operating system in dental groups to help them clarify their vision, focus on what matters, and achieve improved team health. She has unique expertise and the ability to weave together sound business systems and team development strategies. Her development programs have empowered leaders and executives to find more joy in their work and control of their business.