Dr. Adam Postel, DMD
Partner / Dentist, Adelberg Montalvan Pediatric Dentistry
We all wear multiple hats within multiple practices, and The Dental Operating System will open your world to more organized meetings, clearly defined roles, and goals that will drive success for the future. We look forward to our quarterly and annual meetings to reflect on all of our hard work and to celebrate our achievements. With this system, and the support of the DEO team (Josey), it's more fun to run the business! Working with someone who's been in the trenches, just like us, and who can share those experiences and advice has been really helpful. It has been a collaborative process and we are very grateful for all we have learned.
---
Dr. Whitney Weiner, DDS
Founder, Whole Dental Wellness
When I look back at all the decisions we have made building our company, The Dental Operating System has easily been the most impactful. I remember my first call with Josey and how fearful I was to really open up to our team – about our wins and failures – around my vision and the why driving what we are building. Our team was apprehensive at first, feeling like they're already overworked and stressed and this would be "one more thing." Josey quickly dismantled this with our first day session. As a team, we built our core values and mission that we live by. I was able to share my macro goals with the team and was met with support and love. The Dental Operating System is the foundation that our leadership team is built on. It helps unify us under a shared vision and values. Now we look forward to our Weekly Sync meetings and seeing our gaps and gains from the previous quarter. Our team is inspired and eager to shoot through goals and support each other. Culture is no longer a buzzword and we are so proud of what our company stands for. Thank you, Josey, for helping unify us under our shared mission.
---
Susie Plott, RDH
Office Manager, Potomac Dental Centre
Our team has loved working with Josey each quarter and for our annual reset using the The Dental Operating System. The planning and organization we are getting has helped us so much with figuring out what we want for the future of the company. It has helped our office culture by utilizing our core values as a guide for current and future employees. There are too many things to mention but overall, we feel blessed to have this time set aside with Josey.
---
Dr. Mark Espinoza, DDS
CEO, Dentist, Smile Max 365
Exceeded Expectations! I knew it was going to be good, but I didn't know it was going to be this good… this clear, and this understandable. I feel like with The Dental Operating System we are going to gain a lot of traction and momentum which will snowball into an avalanche of success!
---
Dr. Raf Hussain, DDS and Dr. Rupin Malhotra, DDS
Owners, Dentists, Bitesize Pediatric Dentistry
The Dental Operating System has been nothing but positive for our Bitesize Pediatric Dentistry. Implementation has been an incredible asset. It has allowed us to crystallize our goals and pave a clear path towards achieving them. This guidance has not only aided our personal growth but has also directly contributed to the growth of our organization as a whole. By providing valuable insights and strategies, DEO has helped streamline operations, resulting in reduced chair time for us owners and increased efficiency. Moreover, Camie, our Implementation coach's continuous support and mentorship have been instrumental in guiding us through our professional journey, ensuring we make informed decisions and achieve the best outcomes.
---
Dr. Melody Zamora, DMD and David Zamora
Owners, ZamDental
We successfully implemented a popular business operating system a few years back, but even though it helped us get organized and begin to set up business processes, it still lacked the dental specific knowledge that we needed for growth. Upon joining the DEO, we transitioned from that operating system to The Dental Operating System, and added the Implementation Program to our membership as well. We immediately found solutions to some long standing, unresolved issues specific to our business and industry. Upon returning from the DEO member event earlier this year, we realized that we had all the tools and frameworks we needed, and the DEO could not have made it any easier for us to take action. The Dental Operating System is a treasure trove of knowledge and resources, plus with our membership we are surrounded by like-minded people. We feel that the amount of information and expert guidance at our fingertips is vast, and we no longer feel plateaued, but ready to hike up the next peak. Thank you Josey and DEO!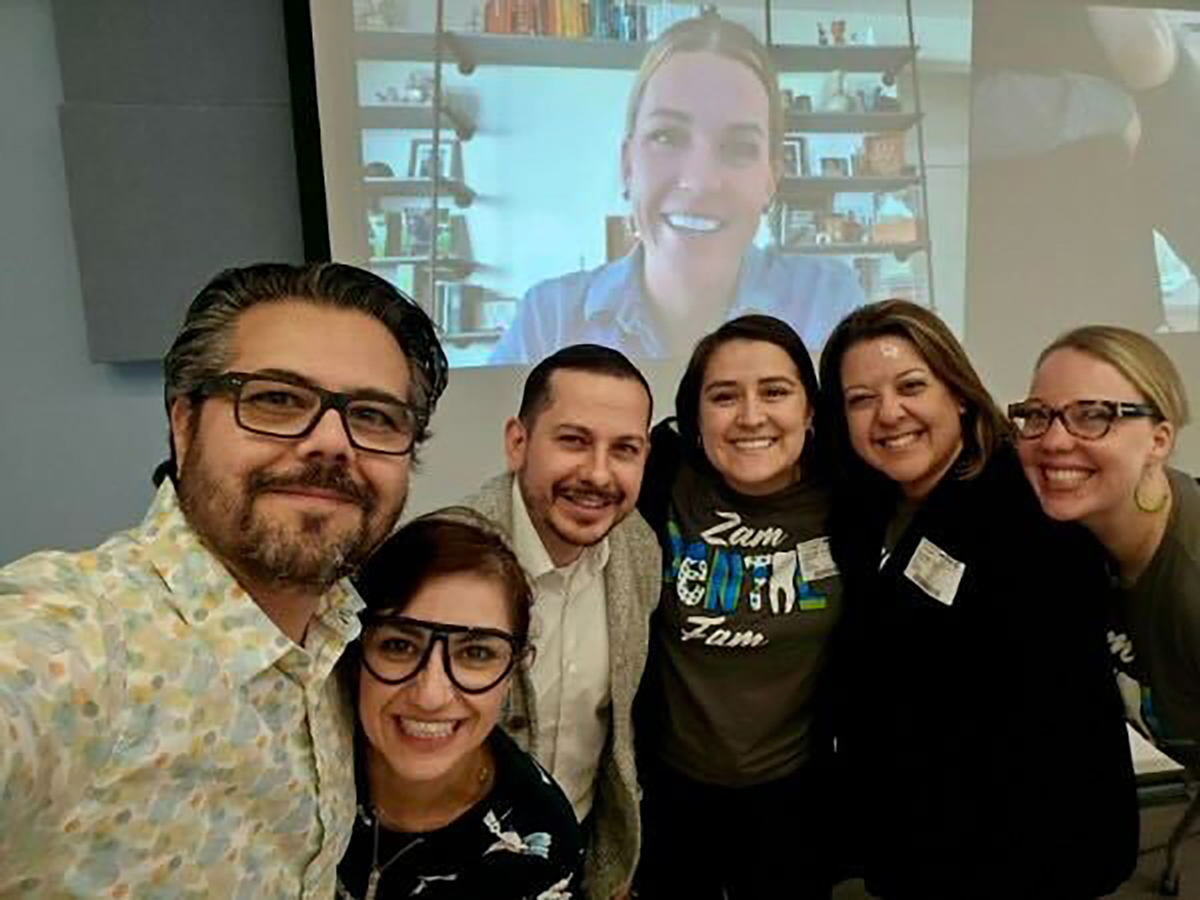 ---