Want to maintain profitability and momentum amid a disruptive market? You need to have a Shark-like mentality.
By Nathan Chitty, CFO, Operation Dental
Forward-thinking business leaders are always looking for an edge. Well, what's edgier than the teeth of a Shark?
Shark Tank is an immensely popular American business reality television series where small business leaders with creative solutions pitch some of the leading entrepreneurial minds (aka the Sharks) on their vision. Through those conversations, businesses are born, and trailblazing concepts launched into the marketplace.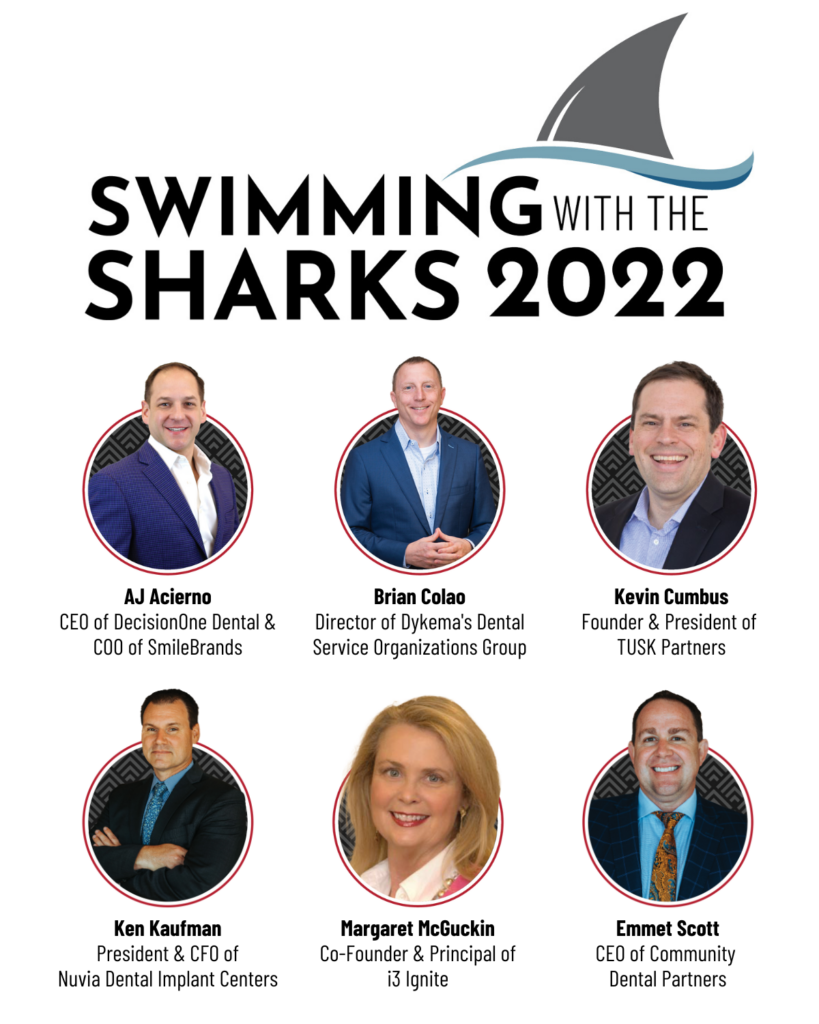 With our current inflationary economic currents, clear thinking and decisive action are critical for today's dental entrepreneurs. The DEO's Shark Tank event in Chicago this fall provided attendees the opportunity to come to conclusions and make decisions using the real-world best practices and experiences of our industry's leading "Sharks" in this space who aren't just swimming, they're at the top of their market's food chain.
The "Sharks" of this event provided insight into the state of the market now and the coming recession, and gave practical, actionable advice DSO leaders can use to stay not just afloat, but ahead. Of everything I learned at this event, three insights stood out:
1. No margin, no mission
2. Processes are self-governing
3. Innovation is imperative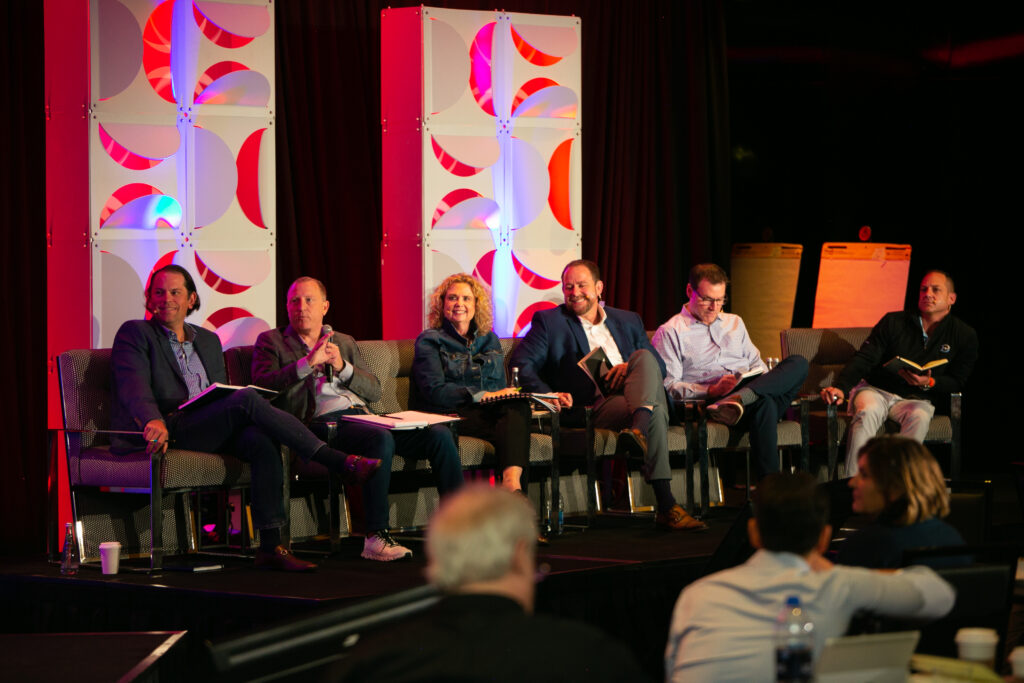 1. No margin, No mission
The eyes of a shark are perpetually open. As a DSO leader, yours should be too. Knowing your EBITDA number (Earnings Before Interest, Taxes, Depreciation, and Amortization) is critical to your success, and your company's flexibility in financing will be severely hampered if your EBITDA margin is insufficient.
For a general dentistry DSO, you should have an absolute minimum EBITDA of 10%, and should really be aiming for 20-26% at the practice level and 15-18% at the company level.
So what can you do if your EBITDA isn't there?
There are ways to segment your company's operations by stage of growth to improve reported EBITDA – these are called addbacks. For example, you could separate out de novos and create normalized earnings for reporting to your bank, or separate out non-recurring or abnormal growth-related expenditures, such as building out your management team. Sound accrual basis financials are a requirement when your senior bank, non-real estate lending exceeds $5 million.
Economic factors are at the forefront of our industry challenges. Wage inflation and the higher interest rates are beyond our control in an overall sense, but how we respond to these challenges is within our control.
2. Processes are self-governing
Sharks are always on the move. One analogy shared at the event that really resonated with me related to this, that I think most people have experienced. Imagine you pull up to a Chick-fil-A® restaurant with an incredibly long line. At the same time, another car pulls up to the Popeye's across the street, where the line is short. Yet, the Chick-fil-A® line moves steadily and when you get your meal, you realize that the same car is still waiting across the street.
Simplifying your processes to improve the speed of service is key, and you can apply that knowledge to your own DSO to improve your EBITDA margin.
Fast service is process-driven, and you can implement simplicity and reduce handoffs in every aspect of your practice. Some examples include doctors explaining treatment plans to avoid any confusion, patients have the ability to check out in the chair, and a call center with offshore staff handles the phone lines while your front office staff is free to work with in-clinic interactions.
Another way to create simplicity and align your team is using the DEO's own DEO MAP, which we got to see in action during a live implementation session at the event. But whatever the process you use, processes are key to project management, and a low-cost way to keep your business running smoothly.
3. Innovation is imperative
There's no other way to put it: innovation is imperative. We heard so many stories of forward-thinking, creative ideas that are giving DSOs an edge among other marketplace swimmers – here are just a few to get your fins wet.
One presenter had a simple model in some locations that combines easy access hygiene with Ortho services. The branding is Beam ST Partners. They focus on patients in their twenties to early thirties, with appointments every 3 to 4 months, and have an extensive social media presence on TikTok and Instagram to market to reach those demographics.
Another presenter discussed their niche children's practice, which combines same-day delivery of glasses with a dental visit. This model is quite additive to EBITDA with 50% margins. There is no marketing expense, as the patient base of the practice refers the vision patients.
Yet another presenter is innovating cart systems, which improve workflow and create a delivery system for supplies, making a custom cabinetry replacement, which is more efficient at less than 20% of cabinets.
And lastly, countless presenters discussed various creative ways they are using technology, and especially artificial intelligence. If you're not thinking of how to incorporate tech and AI into your practice, you may be falling behind.
Margins, processes and innovation. What ties all these together? Movement. These DSO "sharks" demonstrated that in these market conditions especially, you can't sit still.