Sponsored: Ivoclar Vivadent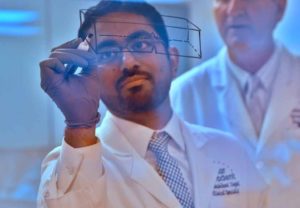 Whether solo or group practice, patients have come to expect cutting edge product technology delivered in a seamless dental experience. That demand has driven Ivoclar Vivadent's mission to answer today's treatment challenges with a unique Special Markets Program (SMP) designed to bring about maximum value. The measure of such a program can be found in its customized approach to education, service and support that can be best described as tailor-made to grow businesses.
In a recent interview with Efficiency in Group Practice (EGP), David Braunstein, national accounts group practice manager for Ivoclar Vivadent, sheds light on the personal service and customized support that their Special Markets Team brings to the table.
EGP: What is Ivoclar Vivadent's approach to the special markets segment?
Braunstein: Look, Listen and Learn. At Ivoclar Vivadent, we are constantly monitoring the dental industry and the needs of dental professionals. We feel it's very important to listen first and gather the facts. We then apply this information into a game plan that best meets the needs for our individual customers. We call it the 3 L's: Look, Listen and Learn.
EGP: What are the best types of special markets groups for Ivoclar Vivadent?
Braunstein: They are all important. Special Markets Groups (SMG) involve many players. From universities to community health centers to specialized institutions, it's more than just the DSOs. Each SMG has different needs and approaches. We want to provide maximum value for our partners. Providing a customized approach to education, service and support is what our customers need and deserve.
EGP: What can you expect from working with your dealer and Ivoclar Vivadent's SMT?
Braunstein: Experience and knowledge. People that can provide ideas and problem-solving solutions. Products that meet the need for everyday dentistry. Partners in success…not just salespeople. Providing tailor-made solutions are what we do best!
EGP: How does Ivoclar Vivadent support education and training for their SMGs?
Braunstein: At Ivoclar Vivadent, we spend countless hours training and educating our team, enabling them to provide product expertise and solutions for our SMG customers and dealer partners. From lunch and learn seminars to customized CE programs to "open house" events, we have a variety of options and ways to help educate your team. At Ivoclar Vivadent, we recognize that learning is a life-long process and we are well positioned to meet your needs.
Braunstein's sentiments are well backed. In a 2017 article published by EGP, Mario Mariscal, RDA-EF, manager, field development, Pacific Dental Services, agrees. "Ivoclar has a great group of people working for them," he says. "They are always willing to help our regional back office trainers and supported practices by providing proper knowledge and direction, enabling us to consistently use their products and materials correctly and provide optimal results in the process."
With an eye toward greatest efficiency, Ivoclar Vivadent's globally recognized family of products set the pace for high quality, value-based treatment outcomes. And a team mentality around clinician training and education serves this calling. From a state-of -the-art facility to performance reviews, the Special Markets program and team are built to provide customized consistent and modalities to ensure best practices.