By Maryam Beyramian, DDS, MBA
Friendships, relationships, work, and family must fit into a 16-hour day. We fill our hours and days with matters that align with our objectives and goals — they define us. As we grow old, the balance of time and money tips, and we end up cherishing more of our minutes, as the infamous White Rabbit once did.
I started a Dental Support Organization (DSO) in 2002. I had recently graduated dental school and had big ambitions. One location, led to two, which led to six. Both my husband and I were working six days a week with a young child at home. When I got pregnant with our second child, I knew things needed to change; my 16 hours had to be filled differently, so I cut down to a part-time schedule. When our second group, Westwind Integrated Health, formed years later, my life had changed and so had my needs.
Prioritizing and optimizing the utilization of time is an important aspect in life. As a professional, we can be drivers of our own destinies and authors of our own novels. Dentistry has evolved for professionals and with the rise of various DSO affiliations we can build the career we want. We no longer have to make lifestyle choices – we can finally have harmony between our personal and professional lives.
Parents no longer want to sacrifice moments with their children and our applicants have different needs especially after COVID-19. New expectations for a work-life balance required the creation of a more adaptable workplace that brought to the forefront work flexibility and family relationships. With support through DSOs, associates and partners can paint their own landscapes of an optimal 16-hour day.
As an employer, I am always looking for the best talent. The lens of which I look at recruits has shifted, however; now I look for great talent and create spaces and schedules to fit their needs and priorities. At Westwind, we just hired a phenomenal new dentist and created a schedule around her, so she can pick up her child from school each afternoon. Though she may work fewer hours than other providers, that doesn't speak to her talent or level of productivity. Neither is sacrificed. She's one of many employees – men and women – at Westwind with flexible work-home schedules like this.
By reimagining work-life balance, our patients are served well, employees and their families benefit, and our business flourishes. I'm thankful for the talented professionals that work on my team. Developing schedules that allow them to better fulfill their obligations as parents or caregivers gives me more pride and satisfaction in my DSO.
Now more than ever, we need to have an open mind when speaking with candidates. That's why as a member of the ADSO Summit Curriculum Committee, we developed sessions focused on attracting untapped talent and creatively addressing the changing work-life expectations. Having a compassionate dental office promotes a healthier, happier workplace and that in turn provides better care to patients. The upcoming ADSO Summit, beginning March 29 in Austin, Texas, is an opportunity to discuss the future of dentistry. Come visit me in the HR Panels, I would love to know how you paint your 16-hour day.
---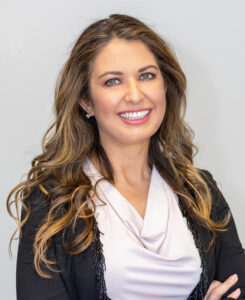 About Dr. Maryam Beyramian:
Dr. Maryam Beyramian is the CEO and Co-Founder at Westwind Integrated Health, which has 11 locations across Arizona. Dr. Beyramian received her Doctorate of Dental Surgery (D.D.S.) from the University of Michigan in 2001 and graduated at the top of her class.