By Laura Thill
Hygienists play a key role in helping the dental practice bond with patients.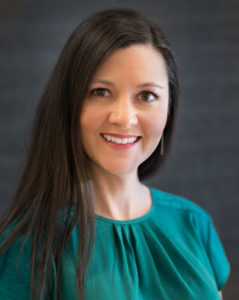 In a relationship-based business such as dentistry, hygienists play a key role in building patient trust and encouraging treatment compliance. Indeed, they have always been tasked with delivering excellent patient care, including preventive and periodontal services and patient education, notes Andrea Edelen, Director of Dental Hygiene and Clinical Support for Mortenson Dental Partners. But, today more than ever before, they have the ability to influence patients. "Patients tend to build strong relationships with their dental hygienist," she says. "This is the provider they see at regular intervals, as well as the person in the office with whom they spend the most time. So, when the hygienist provides a message consistent with that of the dentist, treatment acceptance increases and overall oral health improves."
Patients who trust their hygienist tend to be more likely to return for regular checkups and cleanings, Edelen continues. "Much of the success of the dental practice rests upon the relationships built between hygienists and their patients," she adds.
A united team
It's important to convey the value of hygienists to the entire dental team at a large group practice or DSO, according to Edelen. "A lot of the trust built between a practice and a patient starts with the hygienist, and everyone on the team should work to support that relationship and to build on it.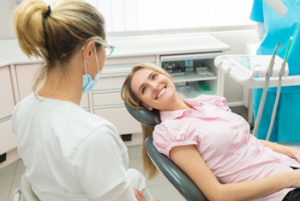 "Hygiene encounters are one of the most important elements of a thriving dental practice, because they drive restorative encounters," she continues. "But the message can't end there. Every team member should understand their role in supporting hygiene encounters, treatment conversion and the patient experience. Supporting treatment conversion promotes the overall health and wellness of patients and practice success, but this message is sometimes lost in translation. A clearly communicated vision with a destination and roadmap to get there is essential. Furthermore, there must be consistency throughout every patient encounter. If a hygienist knows a patient may be fearful, it is important that the entire team works together to alleviate those fears, not just the hygienist."
It takes a lot of communication and education to ensure the entire dental team is working together, says Edelen. "Every role in a dental practice is different, but equally important. Each role should complement the others, and together they can contribute to an exceptional patient experience and overall improvement of our communities' oral health."
Working through the challenges
As large group practices and DSOs acquire new offices, it can sometimes be challenging to help hygienists transition into their new setting, according to Edelen. But it's essential, she notes. "A comprehensive change management process can prepare and support hygienists for a transition," she says. Compassion goes a long way, she adds. Even minor changes can radically affect hygienists, so it's important to provide them with a realistic timeline for adapting to any changes. "It's also important for management to provide transparency and relevant, timely key performance indicators, which are easily accessible and understandable."
A holistic approach
The importance of hygiene can set the narrative for the dental practice, and hygienists are on the frontline. "A strong hygiene program leads to a strong restorative program, which is imperative for a group practice to flourish," says Edelen.
Hygienists – as well as all dental providers – "must complete the narrative for patients by connecting the dots between oral health and their overall health," she continues. "An unhealthy mouth can increase the risk of serious health problems, such as heart attack, stroke, poorly controlled diabetes and preterm labor. Decay, poor habits and nutrition are chronic in children. We must be diligent and empathetic in our approach to educate patients and communities, to make the connection between oral and overall health. A holistic approach will create synergy, and there is nothing more powerful than that."