Sponsored: Flow Dental
Flow Dental finds that research and training are key to keeping dental professionals informed.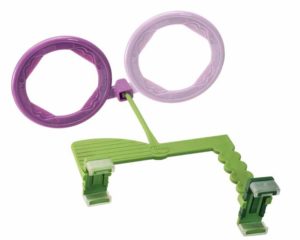 In a constantly evolving marketplace, companies such as Flow Dental make it a point to continually update their development initiatives and training programs, ensuring their dental customers are positioned to provide the best possible patient care.
"Over the years, we have adjusted our research and development to reflect the changing marketplace," says Bill Winters, president, Flow Dental. At the same time, the company continually educates dental professionals on how to use new technology correctly and efficiently, he adds. "Some of our products are technique sensitive," he points out, noting that busy staff members can be tempted to read the manufacturer directions after they've attempted to use a new product. "Improper use of a manufacturer's product can lead to dissatisfaction and less-than-optimum outcomes," he says. "For this reason, we ensure that our technique-sensitive products have thorough instructions included in each package. In addition, we have made available short instructional videos on several products."
Two examples of Flow Dental products that have led to greater efficiency – both chairside and in the front office – are the Perfect Fit universal camera sleeve and the Uni-Verse-All sensor positioner. "The Perfect Fit universal camera sleeve enables dental professionals to standardize and consolidate their intraoral camera sleeve inventory into a single SKU," Winters explains.
"Additionally, our new Uni-Verse-All sensor positioner offers benefits beyond those of traditional x-ray sensor positioners," he says. "The Uni-Verse permits the imaging of anterior, posterior and bite-wing positions, without having to swap out rings, arms or bite blocks.
"For PSP users, our Safe'n'Sure OPT preloads the recommended cardboard inserts to speed up plate reloading," Winters continues. "When it comes to our product design, we try to keep in mind how our products are used and how we can improve efficiency at the user level."
For more information, visit http://www.flowdental.com.