Insights from clinician, to CEO, and now Chief Dental Officer
By Dr. Jeff Burg
I have a theory about the type of person that chooses to become a dentist. Growing up, these were kids who were good at navigating school and had a low-risk tolerance but also valued autonomy. They knew that if they worked hard and got good grades, they would wind up in a role where they could be successful.
Dentistry, however, isn't exactly a wellspring for creativity and that's perfectly fine for most dentists. Dentistry is largely a technical industry, filled with routines and processes that you repeat multiple times throughout your day. With pediatric dentistry, there are far fewer procedures to be done, which means that these routines and processes are even more exaggerated. There is not really a place for creativity when you are in the chair.
Fortunately, things are changing, especially in the dental group practice setting. Today, there are a few more entrepreneurial-minded individuals who wind up in a dentist chair with a natural penchant for taking risks and embracing their creativity.
From Clinical to Administrative
Some of these dentists may not even know that they are more of an entrepreneur type. Personally, I did not realize at first that the business side of dentistry would end up speaking to me more than the technicalities of patient care.
I opened Burg Children's Dentistry and Orthodontics in 2002 and over the last 20 years, we have added roughly one location a year. My role had transitioned from a doctor with a single practice to a CEO operating multiple practices. Over the last few years, we had gotten to the point of looking at the possibility of a partnership with a couple of different organizations. We ended up partnering with a larger dental group called Specialty Dental Brands, a niche support organization focused on building a network of specialty dental practices.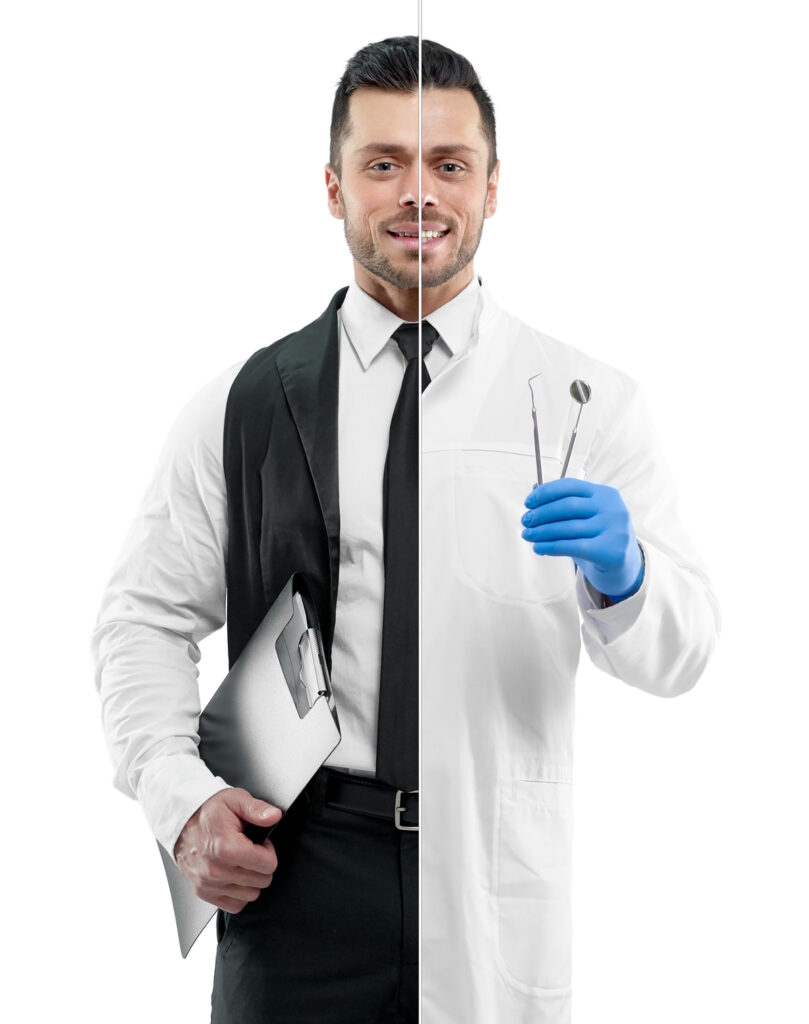 Now, at Specialty Dental Brands, we offer a clear competitive advantage for our partners by combining the best providers and superior locations with exceptional business support. Specialty Dental Brands supports partners specifically in pediatric dentistry, orthodontics, and oral surgery. Our goal is to partner with dental brands that have hit their stride and know what they want to accomplish. Most of our doctors have a clear picture of what they are doing, and their offices have typically reached their full value or gotten as close as possible.
My own role has transitioned to the Chief Dental Officer for the organization. As such, I bridge the gap between the clinical and administrative sides for our partner office locations. Any group that is set up as a true DSO or multi-location practice is under a lot more pressure from a compliance standpoint regarding the separation of the clinical and administrative sides of the operation. I serve as the go-between for any changes or ideas that each side of the operation wants to bring to the table. As the liaison, it is my job to ensure that each side feels listened to and has what they need while making sure that our doctors have all of the autonomy they need to provide excellent patient care.
Leading a Dental Brand
In these three unique roles, I have seen that now is the perfect time for entrepreneurs to go into dentistry. There is an outlet for dentists who are more interested in the nuts and bolts of running a business, rather than performing the routines of dentistry every day. These opportunities did not exist 20 to 30 years ago. In fact, most dentists are usually performing the role of CEO at their practice, to begin with. So even if you did not jump into the industry with an entrepreneurial approach in mind, there's certainly a place for it in modern dental practices.
The transition from working with patients to performing administrative and executive tasks can be tricky. It is important to remember that delegation is a key part of the process. Invest in a team that is willing to take on new responsibilities and you will set yourself up for success down the road. For multi-location practices, the responsibilities of the CEO become more varied and spread out. Eventually, I ran out of time to practice in a chair. I made time to see patients when necessary, but I ultimately found that I needed to focus on the administrative side of things.
At the end of the day, it's all about managing the needs of your employees and the needs of your patients. For example, we had to find a way to work through the COVID-19 pandemic. It's a huge balancing act to make the "right" decision for everyone involved. Do your doctors want to work in the office? Should they? Are your patients willing to come in person? While those were certainly extenuating circumstances that we hope are very temporary, it is a small piece of the larger effort to ensure that your doctors have what they need to effectively care for your patients.
Maintaining Perspective in the Details
Leadership requires a specific set of skills to be truly effective on a day-to-day basis. Making decisions as a leader requires you to be informed on all facets of your industry and your organization. More than anything, leaders need to maintain a healthy perspective on what really matters in the daily operations of your organization.
There will be plenty of days where things do not go as planned, but it's important to move past that and focus on what your organization believes in. Patient care should be your top priority. Everything else is just details to that end. While those details are important to the success of your practice, finding the right perspective is a healthy way to improve your patient outcomes.
For dentists that want to get involved in every minute detail of your practice's processes, it can be easy to get lost and overwhelmed in the little things. While you may want to make every minor decision about your processes, delegation is such a huge part of maintaining a healthy perspective. When you delegate those responsibilities to your team, you can focus on aligning the goals and vision of your practice to provide a better experience for your patients.
---
About the Author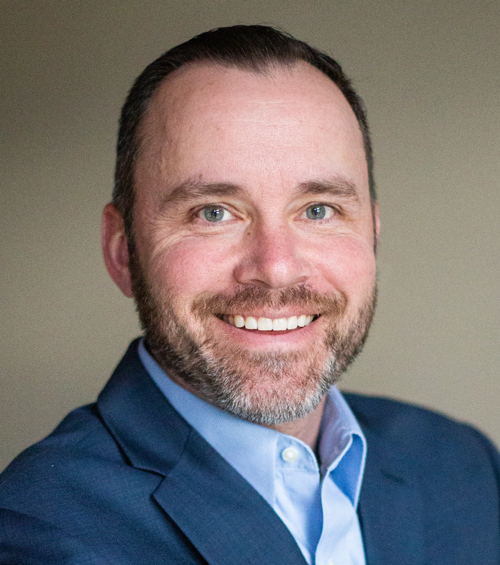 Jeff Burg grew up in the beautiful Pacific Northwest, near Seattle. After graduating from Brigham Young University in Utah, he attended Dental School back home at the University of Washington. He then continued his educational training in Pediatric Dentistry at the University of Texas – Houston Dental Branch. In 2002 Jeff took over a thriving pediatric dental practice from a great retiring dentist back in Utah. From 2002 to 2020, that practice grew to 21 locations and expanded into Orthodontics and General Dentistry, including a surgical center. Along the way, Jeff felt like he needed a bit more foundational business knowledge, so in 2014 he graduated from the University of Utah's Executive MBA program. In 2020, the practice partnered with Specialty Dental Brands, where Jeff now serves as the Chief Dental Officer.
Jeff is married with four children and two grandchildren. He likes to read, golf, hike, and spending time with his family, especially at Lake Tahoe!