Sponsored Content: Aligned Dental Partners
What is my dental practice worth now and what should I be doing to maximize it?
By Marc Holsborg, Senior Consultant, Aligned Dental Partners
The dental industry has been in a state of flux since before Covid-19 started and there seems to be no end in sight. For many practice owners, their lifelong investment in their practice is experiencing dwindling returns.
Inflation has supply costs rising and employee salaries, if you are able to retain or replace staff at all, is skyrocketing. Increasing expenses are outpacing the growth of production and revenue. It seems like the only thing not going up these days are insurance reimbursements!
Considering these challenges, and many more, dentists are struggling to understand the best course of action for improving profitability and valuations of their practice. Questions like "What changes should I be considering?", "Should I sell my practice?" and "What is my practice worth now?" are frequently heard by consultants at Aligned Dental Partners.
Aligned Dental Partners (ADP) understands the challenges dentists face. For the past 35+ years, our team has been providing solutions and solving the industry's toughest problems related to reducing expenses, driving organic growth, and building infrastructure for DSOs. To help serve its clients best, ADP offers a complimentary EBITDA analysis, for those dentists that are unsure where to begin. This financial analysis uncovers areas of concern, where overspending versus industry averages in categories like procurement, marketing, staff and associate pay can be a drain on practice profitability.
Once a potential client has understood the analysis and discussed the options to rectify their challenges, ADP creates a work plan that details the action steps required to reduce costs, generate organic and new revenue growth, and implement platforms for standardizing and managing operational duties.
One resource ADP clients tend to embrace is outsourcing. Outsourcing has helped many practices overcome the staffing challenges they are experiencing. Other benefits of outsourcing are lower costs, unburdened practice employees and improved results. Outsourcing can be utilized in numerous areas such as revenue cycle management, credentialing, call centers, labs and more. The key to successful outsourcing is managing the resource as if they were an actual on premise employee. Never 'set it and forget it". Clear open lines of communication and regular meetings help keep everyone updated and on the same page.
An Innovative Dental Consulting Company
As a leader in dental consulting, Aligned Dental Partners works with emerging DSOs, group practices, and entrepreneurial dentists. Practitioners work with Aligned Dental Partners to reduce their stress, become more productive and efficient, and drastically increase their practice or group's value. We help dental companies centralize their non-clinical functions and support their management teams, allowing dentists to focus on patient care.
Every dental office has its own unique culture and way of practicing. Our philosophy is to maintain a doctor-owned and doctor-led model and provide support in areas that the dentist decides not to focus on so they can put their energy and skill elsewhere.
---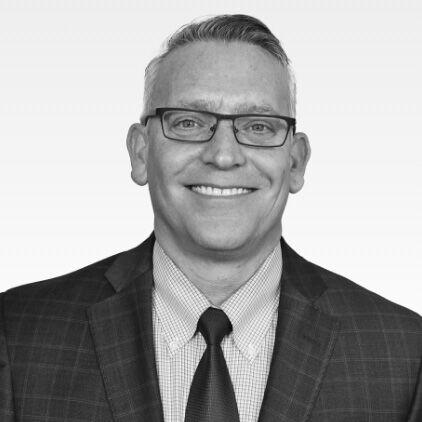 Marc Holsborg is a Senior Consultant at Aligned Dental Partners and provides consulting and management support to dental practices, dental groups, and dental support organizations throughout North America.