Sponsored Content: BISCO
BISCO is committed to providing solid, sound technical support for its customers.
Product innovation is important to improving the health of patients, but if clinicians aren't properly educated and trained on how to use those products, good clinical outcomes may not happen. That's why BISCO has made it a point of emphasis to have one of the industry's leading teams of clinicians and scientists to provide technical support for dentists.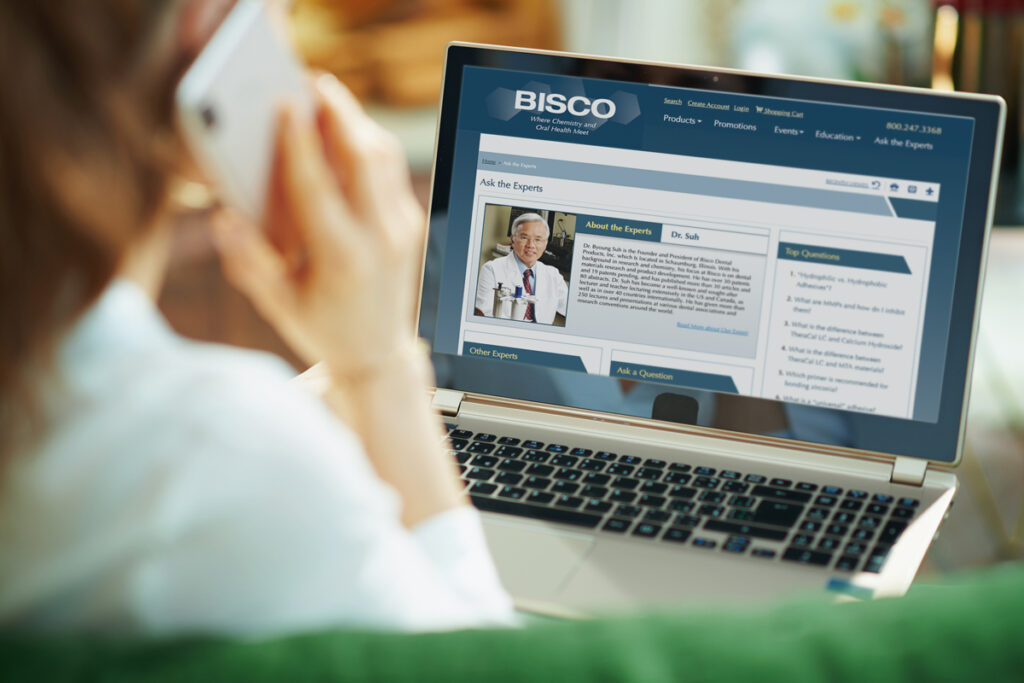 "While I am certainly not a chemistry expert, I do understand that product chemistry is incredibly complex, and how one product functions with another is a crucial part of achieving a successful result," said Illinois clinician Dr. Alan J. Acierno, who has been using BISCO products for nearly two decades. "When you really break down the restorative process and think of all of the steps and materials needed, it's remarkable how important it is that all these products work in unison."
BISCO has invested heavily in its customer service team members to provide support beyond the purchase, so clinicians can get the most out of the products they choose to use for their practice. "We believe that in order to provide the best support possible, our sales professionals must be trained adequately on not only our products but also on our competitors," said Rolando Nunez, DDS, MSc., Manager of Clinical Marketing. "We provide support to those who call us, regardless of the product they use. We are available to troubleshoot issues or answer questions regarding our competitors. This builds a solid relationship with our customers, who see us as a valuable resource for problem-solving."
One resource many practitioners have found particularly helpful is BISCO's Ask the Expert team, where they can send their questions. Once the question is posted, it will be answered by someone capable of providing the proper response, which will depend on the level of complexity of the question. Anyone from the technical support area all the way to the Research and Development Department is involved in answering questions.
Indeed, BISCO's team believes in providing all the pertinent information to customers regarding the proper use and application of BISCO's products, as well as the science generated that supports the company's claims. "This differentiates us from other companies," said Nunez.
"The people at BISCO really care about their products and are extremely proud of them," said Dr. Acierno, adding that the staff members are willing to get as technical or high level as needed to ensure customers get their questions answered. "Unlike other manufacturers, BISCO is not merely selling you a product—the reps are telling you exactly what the product does, and through that information, the product sells itself."