This trio of dental professionals have the expertise, systems, and proven results to fast track your business to success.
What do Bill Gates, Steve Jobs, and Eric Schmidt all have in common, besides achieving incredible success?
They've all received help from coaches, even well into their careers.
Once your business is established and moving in the right direction, setting goals for what's next can be challenging. Enlisting the help of a coach, or in this case, an Implementer, can help you move past problems and strengthen your company. Unlike consultants, coaches don't tell you what to do. Instead, a coach enables you to build a growth mindset, create goals, and solve problems today and in the future.
Through its programs, the DEO is uniquely equipped to help your organization grow and reach its greatest potential. All of the education and training based programs are designed to teach dental business owners how to effectively build a self-managing, growing, entrepreneurial dental company, using The Dental Operating System as a foundational component to build your business.
In the Implementation Program, the DEO works with you directly through a one-on-one implementation process that includes quarterly and annual sessions with a dedicated coach (Implementer) guiding you and your leadership team. This program, an extension of the Immersion Program, was started as a faster way to set the components of The Dental Operating System into motion for dental leaders to grow their businesses. Each Implementer brings a different perspective and background to the conversations with clients to build dynamic frameworks that will survive the challenges of the dental industry. Since its launch in early 2022, the team has worked with dental leaders to help them make better decisions for their organizations.
The great opportunity with a program like this is its ability to answer all of the questions and solve a lot of the problems that many operating dentists have. It's not designed to solve a singular, individual issue, but rather to tackle any and all of the challenges that any business-owner would have to face on their own.
Camie Worley, one of the DEO Implementers said, "For owners and implementers who want a better, faster, and stronger experience installing their Dental Operating System, we suggest adding on to your Immersion membership with the Implementation Program. With the addition of Implementation, you will have a highly trained, dedicated coach working with you one-on-one in a systematic way that drives utilization and results."

This program follows an initial 60-day curriculum calendar which consists of three initial major session days:
• Launch Day: The goal of Launch Day is to get the leadership team in the same boat, rowing in the same direction. We do this through a structured process to build your org chart, identify mis- sion critical projects, and teach teams how to solve problems as a group. We also review how to hold a Weekly Sync meeting with an appropriate agenda and ground rules, resetting meeting norms for teams. During this session, the Implementers also build a company Scoreboard, which contains the 5-15 critical
numbers that determine the health of the company. Worley emphasized the importance of the weekly sync meetings because having successful and efficient weekly team meetings isn't really taught in dental school.
• Vision Day: Vision Day is a discovery process to get what is in the owner's head and heart onto paper for the rest of the organization to understand for team alignment. Core values are built the right way through a discovery and evaluation process of ideal team members. The Implementers provide a structured process and questions to help teams articulate their why, their long-term destination, and their vivid vision.
• Planning Day: Planning Day is a full-day of strategic planning and the first of many activities that will help teams reverse engineer the vision and create a 90-day action plan that moves the business forward. By the end of Planning Day, teams will have Org Chart, Scoreboard, know how to have effective weekly meetings, a clear vision that includes why the company exists, who they serve, where they are headed, when they intend to get there, a 3-year design, a 1-year plan with revenue, profit, 5-7 key goals and a Quarterly Plan that includes revenue, profit, key success indicators, Quarterly Priorities (projects), who is doing what, by when and how we measure success. Everything we do from here on out is to reverse engineer the vision and get us one quarter closer.
Once a team has completed Planning Day, they move into a 90-day cadence. Every 90 days the Implementer will lead the Leadership Team through a Quarterly Clarity session where they report on the results and completion of the previous quarter's quarterly plan, identify wins and lessons learned, learn new tools and resources, reset the next quarterly plan and solve key issues as a team.
Worley said, "We reflect on what they accomplished in the last 90 days, what they didn't get to, really hit hard on the lessons learned, and develop our next 90-day goal. Then we start sprinkling in bits and pieces from our culture framework, which is actually my favorite part of it all. What sets us apart from other operating systems is that we have an emphasis on culture where we make sure that we take care of our people, honor their life space, while showing them the importance of performance indicators and measuring their progress and performance."
With the help of an Implementer as your coach and guide, you'll be able to connect your team's goals to real business outcomes, and move through the proven frameworks of The Dental Operating System more efficiently and with a clearer path towards success.
---
Meet the Implementers
The Implementation Team is a trio of dental experts with years of combined experience in the dental industry — Josey Sewell, a DEO Partner, with Camie Worley and Tom Williams, DEO Implementers. This seasoned group of individuals who have spent years building and refining businesses in the dental industry are now equipping other dental organizations with all of the expertise and knowledge they have gained over the years, helping you get to the place you imagine yourself being, but know you can't achieve alone.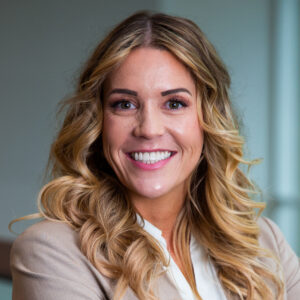 Josey Sewell
Josey is a Partner at the Dentist Entrepreneur Organization and the Co-Founder of The Dental Operating System — DEO MAP. She is an expert in operations and leadership and finds joy in helping teams overcome their toughest challenges. Josey discovered her passion for group dentistry when she made the jump from clinician to executive leader. She has held nearly every seat on the executive team including being the Chief Operating Officer of a rapid-growth, multi-location dental group. She has become one of the industry's most sought-after coaches because of the positive relationships she builds with others and the results her clients see- in the quality of their personal life as well as their company performance. In the last two years she has facilitated over 150 full-day coaching sessions with executive teams across the country, that is over 1,500 hours of direct coaching and facilitation! Josey is a fierce advocate for teams and people and finds joy in helping leaders create an environment where team members can thrive. She is a dynamic leader who gives willingly of her time, expertise, and knowledge. Attendees of Josey's presentations often comment how relatable she is and how valuable and practical her content is. Whether it is a webinar or a full-day session, you will leave her session feeling hopeful, confident and prepared to take the next step in achieving your goals.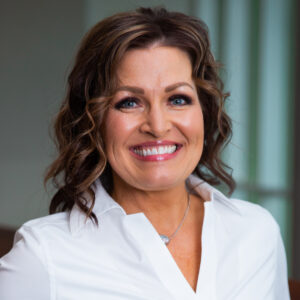 Camie Worley
With more than 25 years experience in the dental field, Camie has developed skills and expertise in all aspects of dental and people operations. She began her journey as a dental assistant shortly after graduating from High School and was quickly elevated into the position of Clinical Manager within a small Family Dental Group. In 2010 Camie took a part-time dental assisting position with a mobile dental company. Within 1 month she was offered the Practice Manager position, and continued to grow within that company as Marketing Specialist, Regional Manager and eventually Director of Operations. During her 8+ years with that company she was recognized for 47% business growth as a result of successfully designing, constructing, staffing, and operating 27 new sites, mobile and fixed, on Fortune 500 client campuses. Camie built an excellent reputation for resolving problems, policy development, and staff management procedures positively impacting overall morale and productivity. Her true passion is not only operations, but developing people to become their best selves, and when the two come together is where Camie's unicorn personality shines the most! Camie is looking forward to being your Guide through The Dental Operating System and bringing structure, vision, clarity to your organization.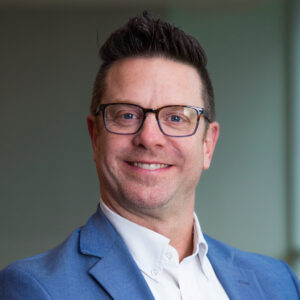 Tom Williams
Tom joined a single dental office excited to implement his business and operational expertise as he was challenged by the owner dentist to grow the business. Tom provides authentic team building, patient care, and operational systems to accelerate the company to 4 locations, 50+ operatories, over 500 new patients a month and a team of 80+ people. Tom's success was solidified when the owner dentist looked at him one day and said, "This has grown beyond my wildest dreams." Tom is operating in his sweet spot when he can work with a vision and align it with operational strategy for a team's clarity, business efficiency and profitability. He enjoys digging in deep with teams, leaving no stone unturned, when it comes to team health, strategic planning, and providing unique ideas to fit situations.