How providing a world-class experience for dentists has led to organizational growth.
By Pat Bauer, President and CEO, Heartland Dental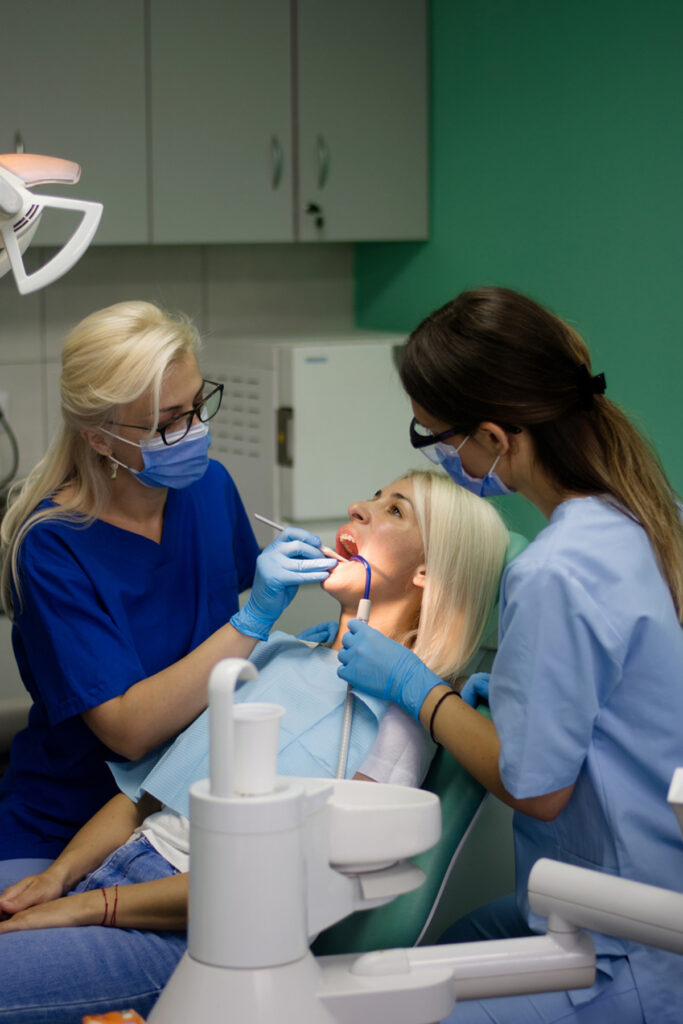 Dental support organizations are a critical piece of the greater puzzle that makes up the dental industry. As the leading DSO in the United States, Heartland Dental is uniquely aware of the role that DSOs play in the industry. Today, Heartland Dental operates with over 20,000 team members, providing non-clinical, administrative support to 1,600 dental offices and more than 2,400 supported doctors across 38 states.
When I started at Heartland Dental in 1997, we had eight offices, and the perception of DSOs wasn't great because people viewed what we do as "corporate dentistry." At Heartland Dental, we have always considered ourselves a group practice with a focus on getting better at what we do – support doctors.
What makes Heartland Dental stand apart from other DSOs is our complete commitment to improving the lives of our supported doctors. As a doctor-led organization, we place the doctors at the center of all that we do, and Heartland Dental supported doctors have complete clinical autonomy over their practice. Our job is to support them through whatever means necessary to help them achieve personal, professional and financial growth.
Who Heartland Dental is
At Heartland Dental, our vision is "to be a world-class company and the leader in dentistry." Not just a leader – we want to be the standard, the company that people ask, "What is Heartland doing about this?" Our mission is very clear: we support doctors and their teams. We don't perform any dentistry, we help dentists, and their teams deliver the highest quality dental care and experiences to the communities they serve.
My team and I wake up every morning thinking, "What am I going to do to make our doctors more successful?" It's a simple approach, but it's hard to do. Our customers are our supported doctors, but we need to know their customers, the patients, to best support them. The doctors are fully responsible for their customer relationships.
The culture at Heartland Dental is laser-focused on helping doctors succeed. There are so many problems in the industry today, and it's only getting harder for practitioners at all points in their career. Dentists are coming out of school with $300,000 worth of debt. How are they going to be able to start a practice? Dental technology is evolving at a rapid rate. How are practitioners going to keep up on these trends? DSOs are a great partner for dentists to help them have a successful career in an industry that's constantly making it harder for dentists to succeed.
On a mission to support doctors
As the saying goes, "if you've met one DSO, you've met one DSO." There are all sorts of support models, different ways for practices to grow. At Heartland Dental, what we want is what doctors want. We want to give them work-life balance. We want to provide more geographical flexibility. We want more education and career advancement opportunities. We want to support doctors in being their best.
The biggest challenge is how do we grow the infrastructure? How do we make sure that we have the right people in place to support our growing network of dentists and their evolving needs? These questions are why attracting and retaining world-class talent is a top priority for Heartland Dental. This focus enables us to continue to provide doctors the best support in the industry. Technology is also making a huge difference in dentistry, and with the support of a DSO it is easier to stay informed on new innovations. If you equip your supported doctors with the right technology and provide the necessary training, they will be better positioned to help their patients. Outdated technology can greatly affect a doctor's patient care. Employing the proper technology and tools is just as important as employing the proper people.
Finally, one of Heartland Dental's biggest differentiators is education. We spend about 2.5% of our revenue on education, and we are on track to do about $3 billion in revenue this year. Some people wonder why Heartland invests so much in training our supported doctors if they can just turn around and leave. We strongly believe that it would be more detrimental if they weren't trained, and they stayed at Heartland. Our education offerings span beyond the classroom with our established mentorship programs and leadership development opportunities. There is also a lot of informal learning that occurs, and Heartland Dental supported dentists know they have a network of over 1,500 colleagues they can easily connect with if they need help.
At Heartland Dental, we are intent on providing opportunities for you to be the best dentist you can be, which requires a strong desire to keep learning. If you aren't interested in expanding your skillset – both clinical and non-clinical – to better provide for your patients, Heartland isn't a good match.
Expanding our network of supported practices
When it comes to the practices themselves, we grow through a combination of affiliations and de novos. We know the demographics of successful practices and use a proprietary system to strategically place practices where there is the greatest need in the community. For de novo openings, we typically build a standalone building: 4,000 to 4,200 square feet, approximately 12 chairs, two to three doctors and have had success with these supported practices ramping up quickly and experiencing exponential growth.
For affiliations, we look to partner with doctors and practices who align with our core values. We know it won't be a successful affiliation if our cultures are not aligned or complementary. We also look for doctors who want to continue practicing for at least two years. This ensures we understand their practice and can best support their transition.
Another important aspect of the Heartland Dental approach is our locally branded strategy. We believe that our customers, the dentists, don't want a consistent brand. Our branding approach also enables Heartland to help build upon the legacies of practices we affiliate with and stay focused on supporting dentists.
As we look to the future of the dental industry, it's important to recognize the significance DSOs hold in the industry. Dentists need us and we need dentists, so it's critical that we are constantly working to provide them a better experience.