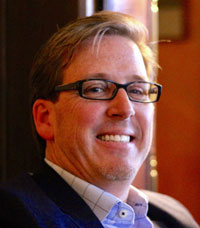 By Barry Nix
The top searched dental term and your digital marketing score
For the second consecutive year, the term "root canal" was the most searched dental term for users of the free, healthcare cost transparency website www.fairhealthconsumer.org. FAIR Health Consumer is a national, independent nonprofit organization that allows users to search for typical costs of healthcare procedures in their geographic areas. In 2018 and 2019, the top five dental terms were the same: root canal, crown, implant, orthodontic and cleaning. In addition to its cost lookup tools, FAIR Health Consumer has educational materials, including articles, videos and helpful links to outside organizations. However, the most visited resources were those on costs, state resources, locating providers, insurance appeals and dental.
What does this mean for dental practices and the ability to digitally market themselves? It might come down to a score.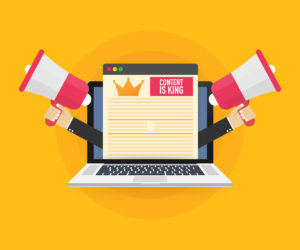 Your DMscore is your digital marketing performance ranking as a business, and the current news isn't good for dental practices. New research indicates significant performance gaps in digital marketing execution for dental practices, despite billions of dollars in marketing spend. To get your DMscore, local data is collected, analyzed and validated nationwide for dental practices and other professional segments.
It doesn't paint a pretty picture for dental practices in paid search advertising like Google Adwords, directory presence like Yelp or search engine optimization (SEO). According to a study of 54,000 dental practices conducted in December 2019, based on data collected over the prior two years, 71% of dentists nationwide have a Yelp profile, but 20% of these profiles were unclaimed by the practice itself. And more than 33% of dental sites had poor organic search results, ranking 20th or worse in Google search results, which equals lower visibility and business loss.
Rand Schulman, CEO of Palo Alto, Calif.-based DMscore, said it is their mission to make your DMscore as understandable as your FICO score. "We are analyzing nationwide data sets of millions of professional segments, and today, see the professional marketing trend fast moving to online spend. DMscores change relative to the dynamic complexity of a local market segment. So, a [dental] practice can monitor, track and improve their score, relative to their competition."
Boosting your SEO ranking may be the most significant improvement your practice can make in its digital marketing effort. Many practices don't understand the technology behind search results, but they know that search is probably going to play into their potential next patient's decision to see them or a competitor.
SEO is search intent, plain and simple. It is about understanding what the user is searching for. There are three primary types of search intent, including informational, navigational and transactional. These search intent types will be covered in depth in my next column to help dental practices understand what kind of services they need to feature in their digital marketing and how to position themselves in the market.
For a complimentary SEO audit of your dental group's website please contact The Dental Growth Agency at 817-993-4130 or visit our website at www.thedentalgrowthagency.com.