Dr. Jamison-Rand has built an organization that provides excellent dental care and comprehensive office management, while maintaining a family feel.
By Pete Mercer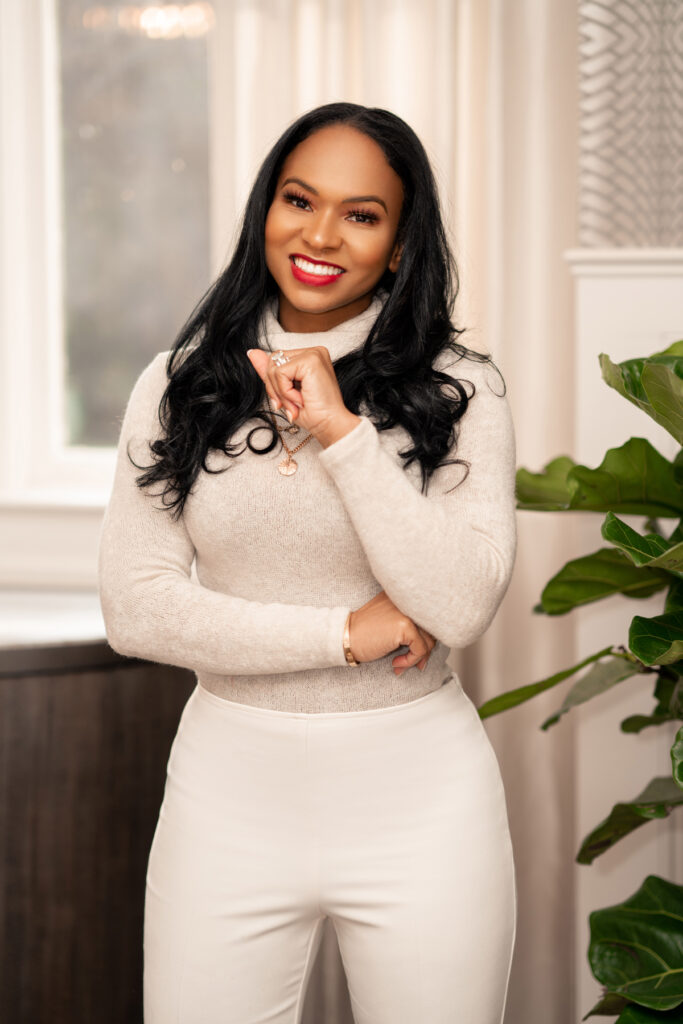 Tiffany Jamison-Rand is many things: a doctor, a wife, a mother of twins, an entrepreneur, business-owner, and practicing dentist. Perhaps most importantly, she's an excellent multi-tasker. She'd have to be, just based on her extensive responsibilities in each of these roles.
In fact, during this interview for DEO Magazine, Dr. Jamison-Rand was literally in the process of cooking for her children, all while thoughtfully fielding questions about her company. Polish Dental Center is a multi-site dental organization that serves a wide swath of the metro-Atlanta area, with offices in Midtown Atlanta, Alpharetta, Lilburn, and a new office in Marietta.
She's grown this dental brand from the ground up, providing excellent dental care to thousands of patients in metro-Atlanta. Despite the constant challenges facing a women-owned business in the middle of a pandemic, Polish Dental has continued to grow in the last few years. Just last year, her company was named as one of the fast growing privately held businesses in the United States by The Inc. 5000.
The formation and growth of Polish Dental
Dr. Jamison-Rand started Polish Dental Center in Atlanta, Georgia in 2011. Before starting Polish Dental, she had gone through the process of purchasing several dying or "distressed" practices and renovating them enough to sell. By flipping these dental practices, she was able to build a system that would eventually result in Polish Dental.
Through the purchase of one of those distressed practices, she found that she could easily and inexpensively start to scale out her own dental brand. From there, she formed a new goal – to create something unique that didn't exist while she was in dental school.
"There weren't a lot of people – a lot of women or brown women that looked like me – that could mentor me in those big group DSOs," she said. "I needed something that catered to me specifically, a female that wanted to do very well in dentistry, but still get the mentorship that I wanted and still have the resources of the DSO. Through scaling Polish Dental Center, that's what I was able to create."
Developing a company culture
Polish Dental is woman-owned and woman-led. "My accountant is a woman, my lawyer is a woman, our regional manager is a woman," Dr. Jamison-Rand said. "We provide that mentorship where you can balance the art of being a working mom and make the living that you want to make. We encourage each other to grow and develop into our roles to provide better care for our patients."
Running a company that predominantly consists of women requires what many might consider to be a second glance at company culture. It didn't make a lot of sense to take her team to something like a football game or sports bar for a company outing. Instead, as part of a team building excursion, Dr. Jamison-Rand took her group to see Oprah Winfrey when she was on tour in the pre-COVID days. After everyone was vaccinated against COVID-19, her team went to a local salon for manicures and pedicures.
In addition to building a healthy internal company culture, she's also dedicated to serving her community. "Community outreach is really the hallmark of my business. As an Atlanta native, it's really important for me to give back to my community. Because I care about this place. I'm from here, I live here, I die here. This is my home."
Polish Dental formally partnered with the nsoro Education Foundation in 2021, an organization that sends kids who have aged out of the foster care system to college.
Her personal mantra is a fitting quote from President Theodore Roosevelt: "No one cares how much you know until they know how much you care." She uses this ideology to shape her relationship with the local nonprofit, giving away free dental work to nsoro scholars.
In the first year alone, Polish Dental gave away about $145,000 of free dental work to these individuals. "One of the really cool things about that relationship is that we weren't just giving away free dental work. We were giving a home doctor's office to a group of young adults that didn't previously have a dentist."
She said, "Most of us grow up going to the same dentist our whole life, but these young adults do not. We were able to give them a home that would continue to take great care of their dental needs."
Growing Polish
With multiple offices, Dr. Jamison-Rand created a platform for excellent dental care and comprehensive office management, while maintaining that family feel received from her mentor. This platform includes a top-notch insurance team to ensure that Polish gets reimbursed properly, a call center to handle scheduling and patient calls, and outsourcing insurance verification.
The key to her success with Polish Dental is her ability to move with the economy. For instance, instead of just adding practices for the sake of adding practices, Dr. Jamison-Rand is much more interested in adding more doctors to the current facilities.
She said, "Income levels are high. With inflation and all that uncertainty … We don't know what's happening. But we are always finding new and innovative ways to change and grow. You don't have to grow another building, edifice or whatever."
As far as Dr. Jamison-Rand is concerned, you can continue to grow your practice by adding doctors and the types of services you provide. Later this year, she hopes to add specialties to her practice – endodontics and oral surgery. This, in addition to opening the office seven days a week, will help to retain and attract new patients.
Thus far, Polish Dental has primarily grown through acquisitions, but Dr. Jamison-Rand opened her first de novo in Marietta. Pre-COVID, Polish was set to grow two to three practices each year. While she is confident that they will get back to that point, she's mostly focused on internal growth right now.
But it hasn't been easy. Every bit of scaling is difficult, especially in a pandemic. She doesn't even remember what life was like before COVID, especially the challenges. "I can't remember anything before COVID anymore. This was so traumatizing and hard that I can't even tell you. There is nothing else that I've done that was harder than staying open. I could have told you a bunch of stuff, but it would've paled in comparison to what we just went through."
Even with the challenges Polish has faced over the last 12 years, Dr. Jamison-Rand is looking forward to the future. Her company will continue to grow, her patients will continue to receive excellent care, and she will continue to create a space for women in dentistry to succeed in the metro-Atlanta area.