Guardian Dentistry Partners offers dental entrepreneurs a path toward personal and professional growth
Spend a little time talking with Guardian Dentistry Partners' leadership team and you'll pick up on a few things that set them apart.
First off is terminology. "Family" isn't often used as a corporate descriptor, but for Guardian, it's front and center.
Next are intangibles. GDP is big on mentorship, from its partners to group practice staff.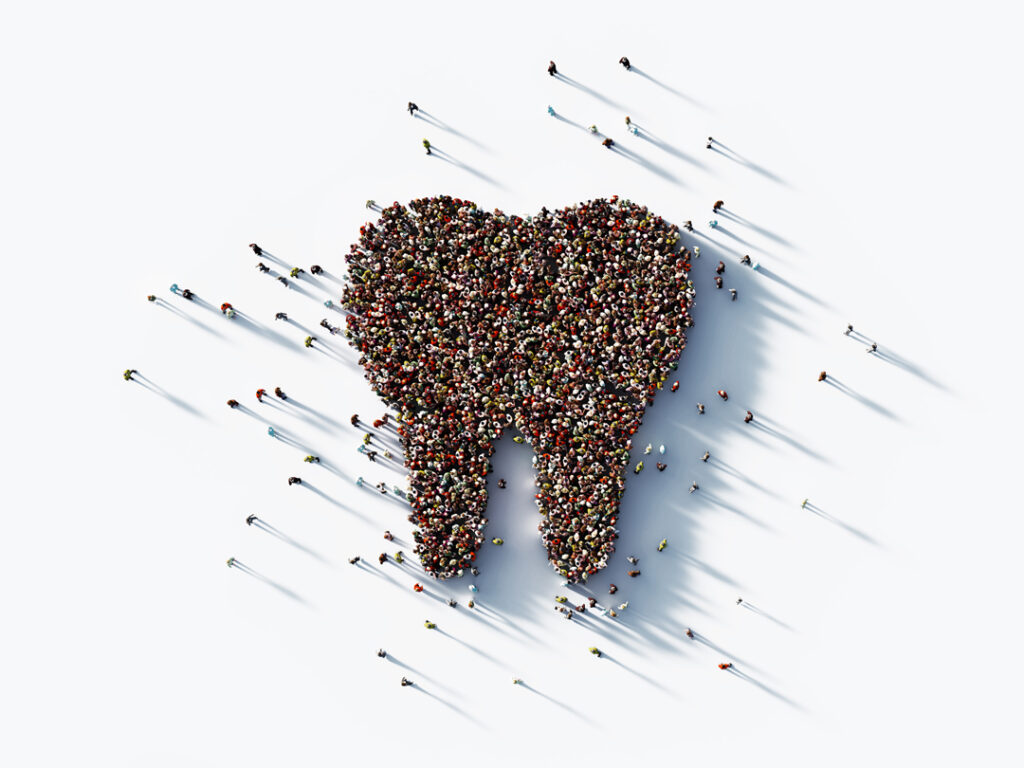 Indeed, that mix has led to a healthy growth trajectory for the company and its partners. By the end of calendar year 2020, GDP expects to have over 50 partnered practices including affiliate practices throughout seven states: Florida, Michigan, North Carolina, Pennsylvania, New Jersey, Texas and Virginia. A growth trajectory of 30 partnerships per year is a reasonable target, its leaders said. The organization has over 400 team members across its support and practice levels.
"We were founded in 2018 by a group of passionate dentists and a family that recognized the need for a different kind of support system for dentist entrepreneurs," GDP leaders told Efficiency in Group Practice.
A Dental Partnership Network
From a business standpoint, GDP's model is M&A. However, Guardian leaders said the organization cares so much about its partners that they don't like to use the word "acquisition."
"These are true partnerships – we share equally in the challenges and in the successes."
GDP is a Dental Partnership Network (DPN) "which means everything we do is done in the spirit of partnership – everything from how a deal is structured to how we support things like marketing, IT, or the long list of things our partners are managing. Partnership is a way-of-life at GDP."
The model is playing out to the benefit of its partners across many regions. For instance, in Virginia, the partners of the Smiles Group rolled over and now own a meaningful percentage of the total equity in GDP's partnership in all of Virginia. And when GDP partnered with another practice four months after the original Virginia partnership formation, both the organization and the regional partners benefited from the increased capacity and revenue. "The Virginia owners continue to act as if they own the business, because they do!" said Danny Kawas, managing partner.
GDP's model allows dentists to build bigger businesses. "That's what our partners who've been running their own practices for many, many years want to do," Kawas said. "They want to see their impact on their community spread beyond their four walls, spread beyond their townships, spread beyond their county, and start becoming more of a regional force."
Shared growth, shared culture
At its core, GDP is a family business. "We were started by a family office and we're looking for other family businesses to partner with," GDP leaders said. "We think this is the best way forward – strategically and culturally."
Mark Censoprano, president of GDP, said the organization and leaders have a strong commitment to high values and ethics, and use those to help vet potential partners. "The partners who we hook our wagons to are like-minded and share similar values," he said "Not that everyone's stamped out of the same cookie cutter mold. But we find folks who truly are committed to the similar value structure that we have."
However, GDP also wants those practices to maintain their unique DNA. "Our mission is to support our dental entrepreneurs and teams to build the businesses of their dreams – and we really mean that," Censoprano said. "We look for entrepreneurs that have built something great and want to continue on that path – preserving their past and protecting their future along the way. This business model allows our partners to continue to play a key leadership role in their region and feel like it is still their business – due to their ownership at the group-level, it actually is still their business! By unlocking a network of passionate, purpose-driven dental entrepreneurs, we are able to preserve the authenticity that comes from a local group dental practice run by leaders from that community."
Once it's determined that a deal would be a fit for both parties, Kawas explained that GDP has three routes to partnership:
The dentist sells their practice and works as an associate. "We'll do this under certain situations where we have scale and local market presence, and where we have local partners to lean on."
The dentist partners with GDP, and continues to lead his or her practice. "In this way, staff members, patients and the community still know who's in charge of that practice, is responsible, accountable, and cares."
The dentist partners with GDP and builds and leads a group. "This is our favorite way and how we've been able to grow so quickly. We've found a bit of an inertia with partners who've been on their own trajectory to build the group of five to 10 to 20 locations, and they kind of hit some kind of roadblock. And for us, to tap into that velocity that's already been going and help them get to that larger scale is a good solution."
Finding their 'genius'
Once part of the organization, GDP is committed to the partners' success through personal and professional growth. GDP is developing an in-depth program to maximize clinical productivity by mentoring clinical directors in all regions to be great mentors for their doctors across their regional offices. They are also working on an associate doctor partnership program to elevate those doctors who want to go to the next level from being an associate all the way to partnership in their individual offices.
"We believe that if we train the trainer, we can have a trickle down all the way to the individual associate doctors and the officers," said Dr. Hisham Barakat, chief clinical officer, and partner. "We developed the program to train the clinical directors and mentor them on how to sit down with their doctors in their region and have one-on-one conversations about their goals, what they want to accomplish and what they want to get out of their career."
They start with personal goals, followed by professional goals. Whether it's wanting to be the best dentist in cosmetic dentistry, or developing the skills needed to train people, or even doing more implants at a specific group practice, the mentorship program is designed to help the doctors discover their untapped potential.
"We strongly believe in helping doctors and team members in finding their 'genius,'" Dr. Barakat said.
The goal is to have constant mentorship and frequent check-ins after the initial discovery meeting. Quarterly check-ins provide an opportunity to see if the doctor's customized plan is coming along. "There's some accountability and follow up. We cannot be in every practice, but we can have our ambassadors who follow that same impact core value, and stress tremendously on the mentorship part of that impact core value. So that's what we're trying to do."
The program helps in forming a strong bond with doctors. GDP has 100% retention with all equity partners, and retention among all doctors that are part of the organization is well above industry averages, according to the company. "We believe that if our doctors stay, and find GDP as their home, then everybody wins," said Dr. Barakat. "The doctors are excited that they're growing. It's not a job, it's a career. At the same time, the company prospers, because it's not a revolving door with doctor turnover."
Stability amid uncertainty
The COVID-19 pandemic exacerbated numerous challenges for the dental community. Independent dentists have been and will continue to be disproportionately impacted by the pandemic and by the burgeoning complexity of operating a dental practice.
Having suddenly had their business slowed or even completely halted, GDP leaders said private practitioners may be struggling with regaining traction or perhaps too bogged down with administrative work trying to understand what's available to them and their teams.
"We don't predict that independent practice owners fade away completely, but we do believe now is the best time to join a DPN like ours," GDP leader said. "Our business results have grown each month, 'year-over-year', since reopening from COVID, which is a testament to the strong culture we're building, the passion and engagement of our partners and teams, and the strong operational excellence that we execute with every day. We can offer stability at the outset and a clearer pathway to growth than may be available to them on their own. Having a true partner that cares about the people behind the business is
going to make uncertain times a bit more comfortable. "
Guardian Dentistry values | I.M.P.A.C.T.
Individuality.
Our differences make us stronger and we love having people bring the best of themselves every day.
Mentorship.
We help each other learn and grow, whether it's through clinical, departmental or personal leadership.
Partnership.
The only way we want to be successful is together and we strive to learn from the best and share with the rest.
Action.
We relentlessly pursue continuous improvement and take pride in doing things right and in doing the right thing.
Caring.
We care about lives. We care about families. We care about the world.
Transparency.
We will always be straight with one another and tell the truth and nothing but the truth, with no politics, and no drama.