Sponsored Content: Straumann Group
By: Dale Newman, Customer Success, Straumann Group
It's a welcomed story. The trusted local dental practice families have been going to for decades, where dentists and staff share stories and photos of children and grandchildren, as though they too are family. Yet now, due to issues both local and global, these safe havens of oral care are facing unprecedented challenges, forcing them to step back and rethink their survival.
Dental Industry Landscape
The list of challenges grows long. Staff retention and recruitment, complex revenue cycle management and increasing costs, the inevitable need for investments in technology, growing competition for patients, and growing regulatory requirements have left individual practices struggling to keep up with the rapidly changing landscape of the dental industry.
DSO Challenges Amplified
Now step back and amplify this reality multifold within a Dental Service Organization (DSO). Amidst these challenges, DSOs must find a way to unify their many practices under one cohesive organization. This is why CareStack, the all-in-one dental practice management software to empower, optimize, and grow dental practices, distributed by Straumann Group, emerges to become the glue that transforms a DSO from groups of individual practices, into a vibrant, successful organization with a singular holistic vision. Straumann® is committed to supporting digital transformation and delivering innovation to meet the needs of a dynamic and high-performance dental practice with the CareStack partnership.
The Solution
CareStack is designed for dental professionals who aim to achieve operational efficiencies, clinical excellence, and growth. Unlike conventional PMSs, CareStack offers excellence and quality through optimized workflows. Powered by award-winning, innovative technology, CareStack enhances patient engagement, and delivers real-time analytics, efficient insurance claim submissions, as well as easier scheduling.
An Opportunity to Engage – Join Us at Inner Circle 2024
A great way to see a demonstration of the software and talk with end-users and CareStack experts, is to do so in-person. Therefore, we invite you to attend "Inner Circle 2024", which is an annual business conference jointly hosted by CareStack and The Straumann Group, and will be held from February 8-10, 2024 at the Gaylord Palms in Orlando, FL. This third edition of Inner Circle brings together a wealth of new material and the brightest minds in the dental industry to help you lay the foundation for building a high-performing organization, while avoiding the common pitfalls along the way. You will also meet an A-list of leaders from the dental industry who will present, debate, and retrospect on the key focus areas for growth. For more information and to register for this exciting event please visit our site.
A Partner Along the Journey
Whether a clinic is new to practice management software or converting from old to new, their overworked staff often view the promise of innovative features that streamline complex workflows as more work, time-imposing learning assignments, and unwanted change. Yet it does not have to be this way. When a DSO invests in CareStack, they are partnering with an enthusiastic team of people, who operate by the principles of change management. The team utilizes structured processes, driven by honest, transparent, and frequent communication to deliver the solution with an unintrusive approach to daily practice operations. They partner with the DSO's management team to engage end-users from the start to address the unique cultural aspects of each practice, and to assure the training plan takes this uniqueness into account. Concerns and resistance are acknowledged and addressed early, with positivity and responsiveness. And before any go-live occurs, in-depth testing and signoff are mandatory.
CareStack acknowledges the make-or-break importance of staff acceptance, and includes yet another value-add, individualized Customer Success Management. This professional service is designed to provide each implemented group of practices a designated number of live sessions during which the Customer Success Manager (CSM) works with the DSO to optimize processes and work through questions. They also use robust data-driven analytics to identify practice areas where CareStack is being fully optimized, and areas that require attention to gain the most benefit. As a team, the CSM and DSO work together to put a plan in place to improve the identified areas of concern.
Once engagement with the CSM has completed, customers are transitioned to a support team that DSOs, time and again, have highlighted as one of the most responsive support organizations with which they have had the pleasure to depend upon.
What Are Current CareStack Users Saying?
As Espire Dental, a multi-location US DSO with 25+ locations commented: "Changing PMS is not a fun activity a dental practice would like to make often. But having Straumann as a long-term partner in this journey provided the confidence and security our organization needed to make this conversion investment to CareStack."
Enjoy watching the following videos highlighting customers' experiences with CareStack:
In this video Dan Katz, Co-Founder & CEO of Plum Dental Group, a Dental Partnership Organization (DPO) with over 25 locations in RI and eastern CT, highlights the clinically rich, user-friendly interface of CareStack. He further explains how CareStack's powerful analytics capabilities, has empowered this DPO with efficiencies in collections, reimbursement, and overall productivity.
In the video Elaine Ricci, Director of Restorative, and Sarah Giorno, Director of Administration, at Arrowhead Dental Associates, an all-inclusive practice, established in 1978, located in South County, Rhode Island, share their positive experience with CareStack enabling them to revolutionize their existing clinical workflow. They further explain how CareStack provides an unparallel experience to customers for them to better understand their treatment and financial plan, equipping patients with more awareness that leads to increased patient satisfaction.
Conclusion
CareStack serves as the cornerstone for DSOs seeking to unite their individual practices into a cohesive and thriving organization. By addressing the challenges faced by individual practices, CareStack creates a common platform to drive standard operating procedures (SOPs), enhance patient care, and achieve financial gains. By actively involving the practices in the implementation process and taking advantage of customized professional services to drive change management, DSOs can create a whole that is greater than the sum of its parts. Together, DSOs partnering with Straumann and CareStack, can navigate the ever-changing landscape of the dental industry, solve local challenges, and pave the way for a team focused on a prosperous future.
If you'd like to learn more about how CareStack can fulfill your DSO's needs for a comprehensive practice management solution that brings all practices together, contact us and schedule a demo today.
---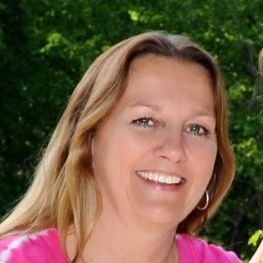 Dale Newman has an extensive healthcare career which, after leaving direct patient care, has been focused on product management and marketing of informatics and digital solutions. Dale holds an MBA from Boston University and a Bachelor of Science in Biological Sciences. At Straumann Group, Dale is responsible for Customer Success Management of CareStack DSO practices, and ongoing creation of implementation processes and guidelines for current and evolving digital solutions.