By Graham Garrison
Growth is never easy, and it's even harder without the benefit of a blueprint or established plan that you can work from. Finding a system that can help you to build your business can relieve some of the stress and challenges that come with those early days of growth.
William Harvey graduated from the University of North Carolina in 2006 and took his first job as an associate at a dental practice. Eventually, Dr. Harvey purchased his first practice in his hometown, where he spent the next 10 years as a single office doctor with one associate.
About five years ago, Dr. Harvey and his family moved to their beach house on the North Carolina coast. He had a friend practicing dentistry in the area who was going through some health troubles, so he spent some time helping out with his practice. Eventually, this became practice number two. From there, Harvey Dental grew to be a dental group with eight locations over the next few years.
As a dental group, Harvey Dental is focused on their surrounding communities. Dr. Harvey said, "We are your hometown dentist. We are very involved in the communities we serve; working to support our patients, their businesses, and the causes that are important to them is foundational to Harvey Dental."
Like most modern practices, Harvey Dental focuses heavily on technology and implementing tools that not only improve the workflow for doctors and staff, but also help to improve patient care. The goal is consistency, and it's especially important for any acquisition to meet the standards already set by Harvey and his team. "We try to level up all of the offices that we purchase, and along the way we often learn some things from them that we can implement to become better ourselves."
Part of the challenge of growing a group practice like Harvey Dental is finding the right framework to set your organization on the right course. That's where the Dental People Revolution comes in. The Dental People Revolution is an immersive training program for dental practices that want to leverage their most precious resource: the people.
This system is built on a foundation of 6 principles that help effectively and consistently engage team members, hire the right people for the right seats, make a great first impression with your onboarding process, and grow your team every step of the way. By implementing the Dental People Revolution, Dr. Harvey has been able to successfully grow his organization to the impressive operation it is today.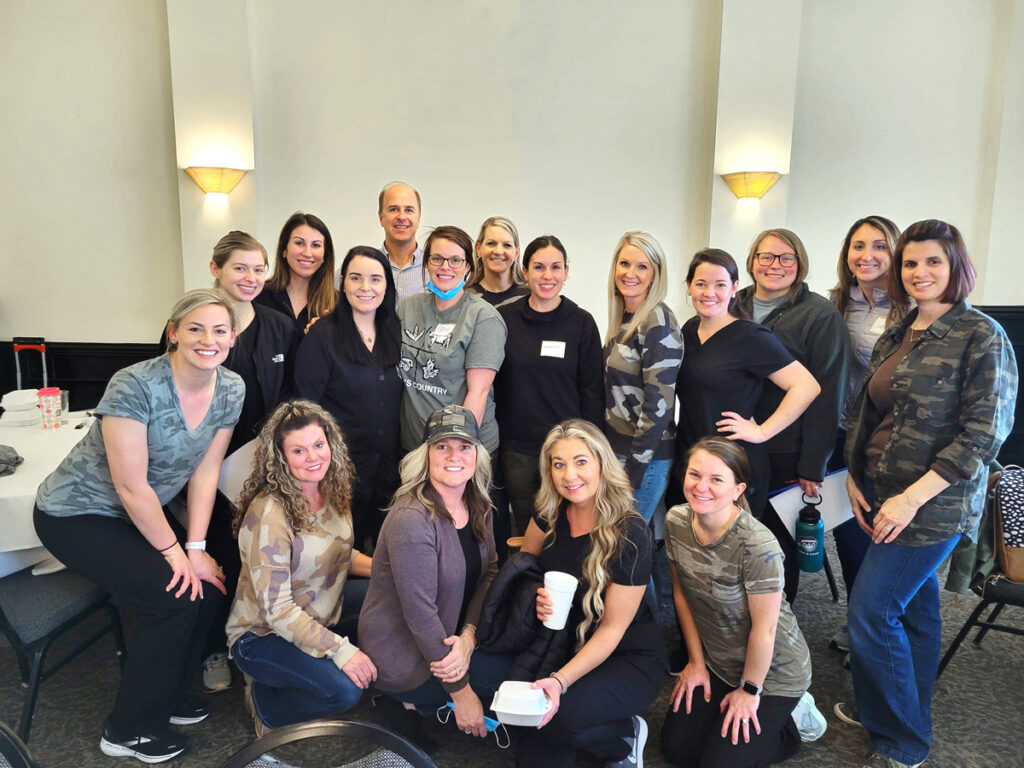 DEO Map: Culture
Dr. Harvey has been a member of the DEO since the early days of the organization. "At the time, there were no other places you could go to learn more about what we were doing. Many of the people ahead of us forged a path on their own, laying the groundwork for later classes."
He even credits the DEO as an instrumental part of helping him to grow from being a practitioner to a business leader in a matter of years. Not only has Dr. Harvey been able to put himself in the right sandbox with other leaders in the DEO, but it also helped him to understand the value of an operating system. Having a DOS at his disposal is like "having chains or snow tires for traction," propelling his organization forward to meet their goals head on.
It's that growth that he experienced in the early days of the DEO that pushes him to provide that same opportunity to his team. "Whether it's reading books on leadership or participating in coaching programs, we have to grow ourselves so that we can grow our people," he said.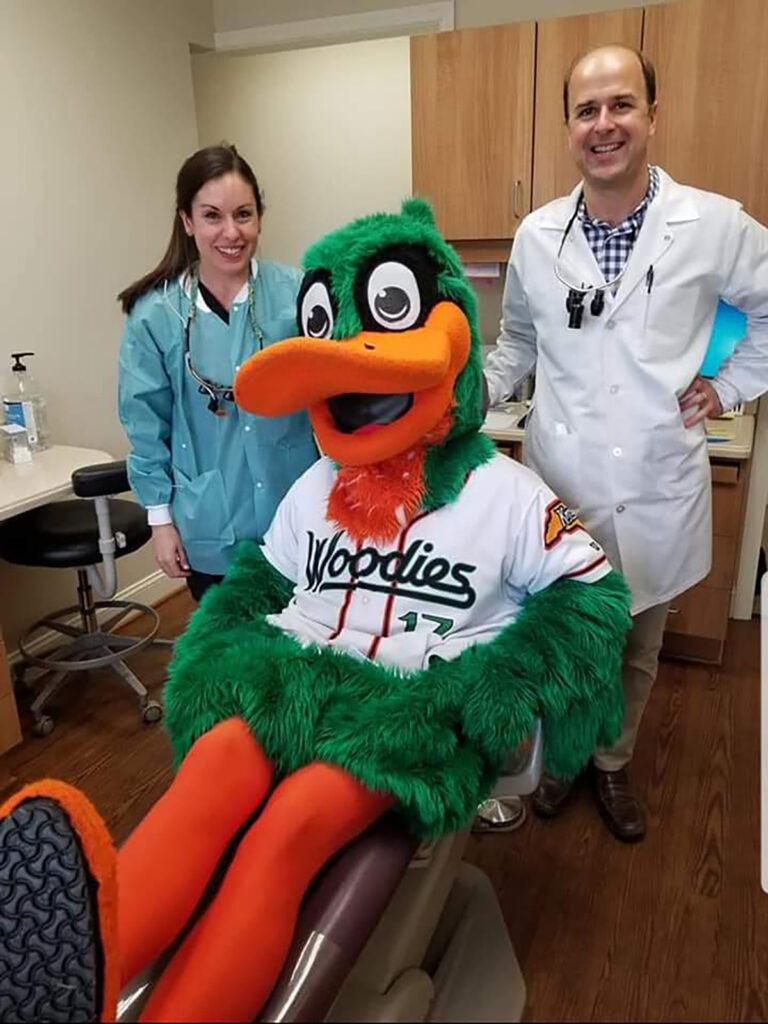 Dr. Harvey and his team started using EOS/traction with joyFULL People, the predecessor for the DEO Map: Culture program, to build a better framework for how his group practice was going to operate. From there, his team modified a couple of things in the processes of the program to better fit what they were trying to do. Once the DEO progressed from joyFULL People to the DEO Map: Culture, Dr. Harvey said that some of the changes his group made appeared to make it into the final iteration of the program.
As for the utility of the DEO Map: Culture program, Dr. Harvey says that it's helped him better understand how he's doing and the areas that he needs to work or focus on. It also helped with how they delegate tasks to other team members. "I feel like we're better organized. We're able to turn people on our mid-level leadership team loose to do things that I was hesitant to let go of, because I know they now have an effective process to go through."
Additionally, it's helped the interpersonal relationships of his organization grow and thrive in a way that they hadn't before. "We've been able to elevate team members, genuinely letting them know that they are appreciated, and they have a voice. We are all rowing in the same direction and tying our goals to theirs," Dr. Harvey said. "It's been a really phenomenal framework to accomplish what could otherwise be an awkward or intimidating task."
Building a winning culture
Just in the last couple of years, the concept of company culture has shifted to the forefront of the conversation for business leaders. As a buzzword topic, culture can make or break your organization, especially in an age where employees are fed up with the traditional challenges of the workplace. A healthy culture will now truly decide the future of your organization.
Dr. Harvey attributes the culture of his group practice to the DEO Map: Culture program, helping his business to become a highly desired employer for those looking for jobs during the Great Resignation.
"We want to create a place where everyone is happy and has fun and looks forward to coming to work each day, knowing that they make a difference," he said. "I think the culture that we've built and become more conscious of through the Dental People Revolution has created a lot of satisfaction among our team members."
In fact, a lot of his team members have in turn invited friends and former coworkers to come and join in on the fun at Harvey Dental. Armed with the tenets of the DEO Map: Culture, leadership can connect with the teams and meet them where they want to be.
The next phase of growth
As far as the next phase of Harvey Dental is concerned, Dr. Harvey is open to the possibilities of great opportunities. His team had a lot of opportunities in the height of the pandemic to help out other dentists and group practices that were struggling to survive through all of the disruptions. Many of Dr. Harvey's colleagues had trouble keeping all manner of staff, from doctors and associates to IT and HR.
Whatever comes next, Dr. Harvey knows that "there are a number of opportunities on the table." With the culture and framework that his organization has in place with the DEO Map: Culture, Dr. Harvey believes that his team is uniquely positioned to step in and help lengthen the careers of the dentists who survived the pandemic disruptions, and even help to improve the working environments and cultures of other group practices.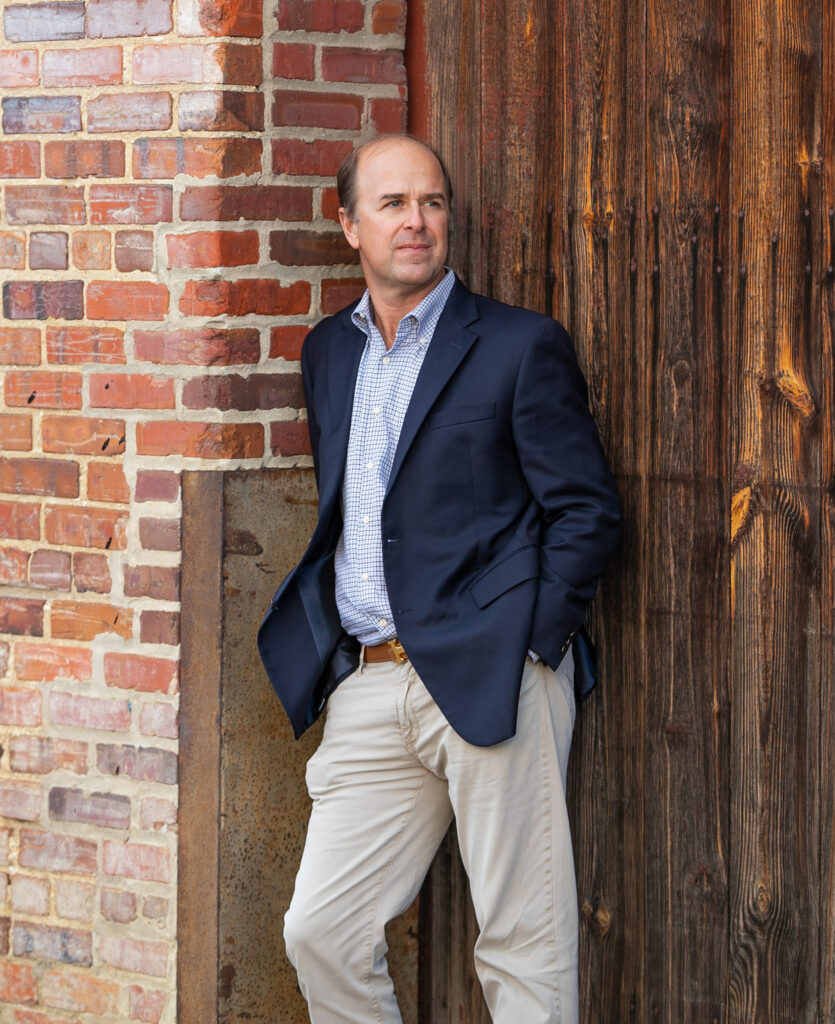 For Dr. Harvey, tools like the DEO Map: Culture are critical to providing a pathway and framework for training and elevating team members beyond the "ceilings" that existed for them before. Roles like the front desk, assistants, and hygienists have an opportunity to develop leadership skills and expand their skillsets in ways that they might not otherwise be able to do.
"My manager of operations was a hygienist," Dr. Harvey said. "She has grown tremendously through this experience, to the point where she is now a leader and bringing other hygienists and front desk staff into leadership positions. From there, they can coach, train, and lead their contemporaries using the framework of the DEO Map as a means of more meaningful leadership training."
There are clear pathways in Harvey Dental where employees can maximize their performance within their role, grow into their role, and grow into the organization beyond what their role might entail. The beauty of this framework is that it gives anyone the opportunity to develop their leadership skills and mold their career into something new.
It's all about finding ways to connect to your teams. People are your most valuable resource for a reason, so it's important to find the right ways to invest in and develop your people into the leaders and innovators they were born to be.
Engagement is a key part of this, which is why you need a framework that is designed to drive growth by retaining and engaging the best people for the job. The DEO map does exactly that, tapping into what makes people such a unique and valuable resource.
Dr. Harvey is just happy to provide a better framework for the new dentists coming into the industry now. "We have worked hard to do things the right way and preserve the legacies for doctors that are trying to phase out in a healthy way. We want them to know that their life's work is in good hands, so that they can be proud of what they have accomplished and know that their teams are taken care of."