Complete Specialty Solutions taps Jarvis Analytics platform to advise DSOs.
Two years ago, Complete Specialty Solutions (CSS), the leading provider of turn-key in-house specialty solutions for DSOs, partnered with Jarvis Analytics, the powerful dental analytics dashboard that helps diagnose problems, strengthen decision-making, and improve business performance, to help amplify its leadership as an all-in-one business intelligence platform. Two years later, practices are using actionable insights by Jarvis Analytics and CSS solutions to identify in-house specialty opportunities, including oral surgery, orthodontics, periodontics and endodontics.
"Our company's sole mission is to provide in-house specialty services to a general group practice or DSO model," said Santosh Patel, co-founder and president of CSS. "We ask if a practice is positioned so that specialty can be successful. Patient retention and continuity of care through specialty retains profit opportunities for those practices."
Patel comes from the medical side and has seen analytics drive change. He says they still find a lot of manual reporting and different codes with different procedures being offered in dental practices. "But the story behind the numbers must be told," he explained. "And that's where Jarvis has done a great job of tying in analytics."
The CSS partnership with Jarvis Analytics helps identify specialty opportunities at DSOs, gathering information and data to help make assessments on the right time to add a specialty, which specialty to add and at what frequency. "This provides a clearer look for determining if the practice is ready today or in six months' time," Patel said.
CSS runs the data through an algorithm based on its history working with practices that have integrated specialties successfully. This can be based on various figures like the number of implants a practice refers out or the age demographics of its patient base.
"It can be wisdom teeth removal or orthodontic needs," Patel said. "But a practice must determine which procedures it can measure that present the best opportunities."
That's where the Jarvis Analytics' services module steps in. It shows data on which procedures are missing from a practice, and it can determine if any root canals performed in a specific location are posting a transaction when referred out. It also gathers how many referrals are made outside of that practice.
A practice can learn a lot about itself from its data. "Not only are a practice's demographics important, but its data also shows the right volume of patients coming in to continue supporting its existing GP doctors," said Melissa Marquez, COO of Jarvis Analytics. "The doctor that's going to be referring patients to new in-house specialists cannot be starving. They must feel comfortable referring to a new specialist."
Patel says they speak to current associates and owners about their data when there's concern about volume. "There's always been that concern when specialists go into a practice," he said. "So, presenting data and real information for including specialties is just presenting the facts, just like a practice would when it hires a new associate."
The Jarvis Analytics platform provides transparency to a practice and new specialists about procedures and production opportunities, including specialist income and how they are compensated.
So, once a practice has decided to add a specialty, the Jarvis Analytics platform can help it understand what a successful day looks like. "The team might have thought an $8,000 day was productive before, but you might need to shoot for a $20,000 day for some lines of specialty," Marquez said. "A week before a practice's specialty day, Jarvis' forecasting model can help make sure it's confident it can pull off a great day."
The platform includes specialty KPIs like conversion rates. For example, if 10 consults are sent over and only three of them are converted, it can help determine why that happened. Measurables can include:
Were these qualified consults?
Were these the right type of patients that can benefit from this care?
Who oversaw the financial conversation?
How were visual aids used to help patients understand their options?
A specialty can instantly improve a practice's production by up to 30%, according to Marquez. "Our job at Jarvis Analytics is to help identify those opportunities through the data. Adding a specialty can be gratifying and it's one of the fastest ways to grow a practice," she said.
"Patients already have anxiety about going to a dental office," Patel added. "And we're asking them to go to multiple dental offices when being referred out. But they've established trust with their GP's office, so let's take the opportunity to do it all there. Consumers want a one-stop shop."
Patel believes the future is in-house specialties as more than 50% of specialty services are expected to be rendered in the GP's office during the next 10 years, according to CSS. "Integrated specialties will be the key to remaining competitive," he said. For more information visit www.jarvisanalytics.com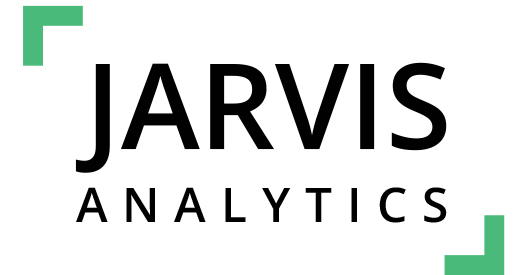 ---
Orthodontics

Orthodontics is the strongest practice building specialty. Most practices that add orthodontics have a strong adolescent patient population base that can also typically bring in parents and siblings, capturing the entire family for hygiene, fillings and other general procedures.

"It's a long-term relationship. You have patients for 12 months to 24 months in orthodontics," Patel said. "All other specialties are transactional, only seeing the patient one or two times."

But orthodontics is a commitment for a practice, and it must do its due diligence before making it. Based on a practice's adolescent patient population, is it strong enough to help sustain eight to 10 consults per month? If it can be successful there, then adding adult aligners and patients aged 20-plus is a bonus and an added opportunity.
Jarvis Analytics has a set of orthodontic KPIs specific for identifying the strengths and weaknesses for an orthodontic team. It also helps with workflow.

"You might refer a patient at age 7, but they need to be watched for a year or two from a developmental standpoint," Marquez said. "In your practice management system, you can indicate that and assign a follow up for six months or 12 months to get the patient back in at the right time."

That's important because some practices use anything from binders to sticky note reminders for patients who need to be seen again. An automated system with a tool like the Jarvis Analytics platform helps build upon those first-year orthodontic results.