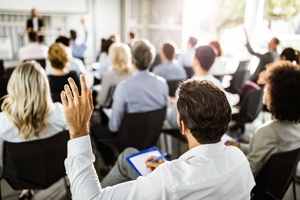 The Association for Dental Support Organizations (ADSO) is the primary champion and representative of the group practice and dental support business model in the United States. We are proud to represent the interests of emerging DSOs that we support through education, training, and mentorship, as well as national DSOs that we support through our advocacy efforts.
Due to ADSO's unrivaled access to industry leaders, we have been able to regularly host the nation's premier DSO conference, our annual Summit meeting. By calling on our members to share their insights and experiences, we have created an unrivaled educational experience, which has been growing every year since its inception in 2014. This is an incredibly exciting time to be a DSO or group practice leader, and through the cooperation and support of our community, we are able to share our learnings in order to support the development of this business model.
This year, for the first time, our Summit will have sessions and panels organized into a variety of tracks to help assist our attendees in determining exactly which educational opportunities will be most valuable to them. The 2020 Summit tracks are:
Leadership
Growth & Development
Compliance
Human Resources
Marketing
Technology
Partnering for Growth
The Partnering for Growth track will include topics touched upon in the other six tracks but specifically from the standpoint of emerging DSOs in the earliest stages of their growth.
Join us in March 2020, at National Harbor to hear from some of the most successful names in the industry as they share what they have learned on their path to success. Membership with ADSO is not required for DSO and group practice attendees, though our members do receive complimentary registrations. Organizations that provide products and services to DSOs and group practices, who are interested in attending, sponsoring, speaking or exhibiting at Summit 2020, do need to join the ADSO Industry Partner program first and can request additional information from [email protected].
We hope to see you there! If you would like to know more about ADSO's annual Summit, contact ADSO at [email protected] or by phone at (703) 940-3860. Together we can create practice environments where dentists can choose the administrative services that best allow them to focus on patients, expand access to quality dental care and improve the oral health of their communities.