As the role of hygienists continues to evolve, DSOs must offer new training protocols and guidelines
By Laura Thill
Dental hygiene today means much more than it once did. Whereas hygienists traditionally focused on teeth cleanings and basic hygiene procedures, they've come to play a key role in preventive care and practice development.
That's not to say they haven't always been essential to the dental practice. "Hygienists have always been given the opportunity to help build the dental practice by engaging with patients and the entire dental team to provide outstanding clinical care," says Deena Ali, vice president, practice development, Enhanced Hygiene. But, they often were hired to perform dental cleanings and help sustain the patient recall system, she points out. By contrast, hygienists today "are viewed as a vital part of the dental practice and a leader within each practice," she notes. "The DSO model really puts a lot more positive focus on highlighting hygienists and recognizing this position." In turn, hygienists' role is evolving beyond basic teeth cleaning, as they become "a critical component in the clinical team and true periodontal therapists. Today they are recognized as practice builders and encouraged to engage in developing their individual role and hygiene departments, and to take their services and skills to the next level."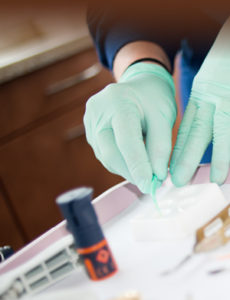 "In the past, the role of dental hygienists was that of a loss leader, meaning they generally performed only very basic hygiene procedures," says Marisa Dolce, RDH, national hygiene director, Great Expressions Dental Centers. "There wasn't much in the way of a comprehensive approach to hygiene. Routine dental visits provided an opportunity for the dentist to conduct an examination to assess for patient restorative needs." Today, however, as attention has shifted to the value of interceptive and preventive care, the role of hygienists in dental practices and DSOs continues to grow. "Hygienists now are utilized more fully to their professional potential in this setting," she points out. "Today patients receive comprehensive treatment by both doctor and hygienist."

New role, new responsibilities
As dentistry continues to expand and evolve, so, too, do the responsibilities of hygienists – a transition that they and their dental employers generally embrace. "As the latest research is coming out, hygienists are responsible for staying current with these changes," says Ali. "In addition to the new CDT codes continually introduced, hygienists must be on the forefront of technological advances. Electronic medical records and digital imagining are no longer a novelty, but a common practice, and staying updated on the advances the software has to offer is important."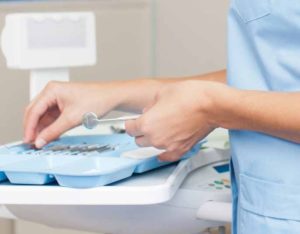 Hygienists are responsible to help sustain the periodontal health of each of their patients, so having a clear grasp and understanding of restorative dentistry, orthodontic procedures such as Invisalign® and oral surgery also is essential," she continues. "Dental hygienists should be versed in discussing implant therapy, such as All-on-4® implants, CAD/CAM dentistry, such as CEREC, and other 3D imaging and laser therapy."
Dolce agrees that "the scope and purpose" of hygienists' responsibilities have changed. "Regular and thorough screening and assessment for dental diseases is paramount to current dental hygiene practice," she says. "The approach to treatment is now more proactive, and periodontal disease is treated earlier and more aggressively because of the overall health implications. It is important for hygienists to take on these responsibilities and act as healthcare providers who do more than just clean teeth." Not only are hygienists more involved in disease prevention and management, they owe as much to their patients, she adds. "Hygienists are helping educate patients more and more about their oral care and the importance of regular dental visits. These changes have served to elevate the practice of dental hygiene in the DSO setting."
GEDC works to create a culture that supports hygienists and encourages them to embrace their new responsibilities, says Dolce. "We want to maintain excellence in hygiene practice, service and quality while promoting the needs of the patient and communities we serve. We want to ensure the best patient care possible." In her experience, most hygienists are dedicated healthcare providers who welcome their growing responsibility. "Of course, there are many who may have been practicing in a more traditional manner and do resist changes, just as in any field," she says. "Education is the key to dealing with these hygiene providers."
For the most part, dentists, too, tend to embrace the evolving role hygienists play, says Dolce. "I believe dentists at DSOs welcome the role of hygienists," she explains. "That said, dentists and hygienists come to clinical practice with different skill sets. Those dentists who resist giving up control may not recognize the level of expertise or competency their hygienists possess. They may not understand that the delegation of duties can actually improve patient care and ultimately lead to improved treatment outcomes."
Indeed, while most hygienists and dentists regard hygienists' evolving role as a positive step in patient care, there will always be those who resist change. "Most hygienists have a very deep connection with their patients and want to ensure the information and services they are providing are the best for their practice," says Ali. But "fear of change, or the unknown of how to implement the change" holds them back. The unknown can be scary and cause some hygienists to doubt their abilities, she points out.
Similarly, whereas the more proactive dentists recognize their success comes from surrounding themselves with a strong team – and most dentists appreciate the important role hygienists play in the practice – some struggle with how to develop this role, says Ali. But, staying static and not embracing growth is a recipe for disaster, she adds. "Hygiene remains one of the most crucial roles in the dental practice, and group practices and DSOs are looking for hygienists who have that internal drive to grow and take on responsibilities."
It's important to educate hygienists on the value they offer to the dental practice, as well as show dentists that a strong hygiene department with more responsibilities (all within legal and ethical guidelines) is actually legally safer and can lead to a greater economical gain for them, Ali says. "Most of the time, with proper education and by getting dentists involved, dentists begin to feel more open to changes and embrace hygienists taking on additional responsibilities. The key here is open communication and written guidelines to help keep everyone current and on the same page."
Consistency across the group practice
Consistency throughout a large dental group practice drives change, according to Ali. "With consistency comes a reassurance that each patient is given the highest level of dental treatment available, each and every time. Preventive care guidelines that are clear and simple for everyone to follow are the foundation of a successful multi-provider dental hygiene department, and having "everyone on the same page" ensures greater "clarity, structure and flow" for the entire dental team. Conversely, practices that do not have clear guidelines tend to lack unity, which leads to inefficiency in billing, scheduling and overall practice performance, she points out. Furthermore, when patients sense the organization is unified, they tend to feel well cared for, she points out. And, patients who respect and trust their dental practice are more likely to return.
Indeed, a universal protocol enables hygienists to work in multiple practices without skipping a beat, says Dolce. "This is why some DSOs have set up the protocol of same philosophy of care. At GEDC, we have set up exactly such a process and support it through weekly meetings with our regional hygiene directors, who are responsible for helping set the philosophy of care in their regions; a National Doctor Panel, where we can work with the doctors on hygiene; and Great Expressions Dental Centers University (GEDCU), a training department for all employees that helps educate them about hygiene care."
It can be challenging to find the time and resources to implement an education program that leads to effective oversight and ensures consistent clinical compliance throughout the organization, notes Dolce. "This oversight becomes increasingly challenging as the size of the DSO expands," she says. But, by providing group training, investing in the right education tools, leveraging technology and having a strong clinical team that supports hygiene, it's possible, she adds. "A structured program with written guidelines for practice is essential," she says. "It's especially important to have staff in place to facilitate the education and coaching process. Hygiene directors as leaders in the DSO are vital to the education process and hold responsibility for ensuring that the hygienists who work under them to maintain the organization's standard of care. Also, creating a liaison between doctor and hygienist is essential."
DSOs that recognize the importance of ongoing training and professional development are more likely to cultivate a successful dental hygiene department, says Ali. "DSOs must recognize that guidelines and protocols are essential. They must recognize the value in providing consistent messages and creating guidelines that are in accordance with the ADA and legal statutes. The guidelines must be in writing, with clear metrics attached, and enforced; changing them too often could confuse the teams." Hygiene teams must receive a clear message their professional growth enables them to provide a greater value to their patients, she adds.
"Guidance with consistent structure is important as the DSO grows and adds more teams," Ali continues. "A DSO must have a way to communicate with each team member so that information is provided in a timely manner. Dashboards with accurate metrics that are easy to follow and available on demand are important, too. Hygienists and their departments need to feel supported and not without leadership."

A look ahead
The DSO market is growing rapidly, says Ali, and access to patient care is becoming a bigger and bigger priority. In turn, she predicts hygienists will play an increasingly important role in dentistry. "Prevention and hygiene is – and always will be – the foundation of a successful dental practice," she says. "As advances continue, the hygiene role will continue to be necessary to ensure patients' needs are met. People are living longer, retaining their natural teeth and investing more resources in themselves. Hygienists play the only role in the dental office that helps maintain current health, as well as prevents future dental concerns. This responsibility will only become more necessary as the DSO sector increases in the market."
Dental hygiene will be a great career for years to come, adds Dolce. "In the DSO setting, hygienists are utilized in a much more comprehensive manner than in the average private practice; the expansion of DSOs may serve to move the profession along."