Attendees learn strategies and solutions for developing dental groups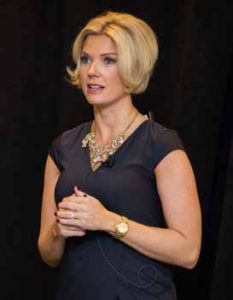 Enhanced Hygiene's first-ever Group Evolution Conference held January 12-13 in Austin, Texas, generated positive feedback among the 200 attendees from new and emerging mid-sized dental groups. "Our goal was to provide attendees with strategies and solutions for developing a dental group," says Heidi Arndt, founder and CEO, Enhanced Hygiene. "We brought in speakers who have worked – or are currently working – in or with dental group practices or DSOs. Our experts covered a range of topics, from the doctors pathway to partnership, how and why it's important to form a DSO, associate agreements, doctor recruitment, clinical team development, operational development, acquisitions, banking and private equity discussions. We received some great feedback regarding the meeting content and its value to emerging dental groups."
Meeting highlights
The Group Evolution Conference offered a series of presentations and panels designed to take dental professionals through every major stop on the way to dental group growth and success:
Six stages of group growth.
Employment issues.
Acquisition trends.
Recruiting dentists.
Operational and clinical metrics.
Managing productivity.
Understanding the insurance landscape.
HIPAA security.
Proper PPO management.
A number of prominent speakers presented, including:
Robert Trettin, president, Forward Dental, "Doctor Leadership & the Path to Partnership." The leader of one of the most successful dental groups nationwide, in 25 years Dr. Trettin has grown Forward Dental from 15 doctors, eight locations and $11 million in revenue to 75 doctors across 35 locations and $75 million, in addition to establishing a surgical practice that generates $15 million. He discussed the evolution of his doctor group, the establishment of their social operating calendar, and the path to partnership for associates and the group's committee structure.
Vincent Cardillo, founder and CEO, Dental Collaborators, Dental Management Innovations, "The 6 Stages of Growth: Centralize, De-centralize or Outsource." Vincent Cardillo explained the Six Stages of Growth he developed during his 20+ years in the dental industry.
Brian Colao, director, Dykema Cox Smith, Dental Service Organization Group, "Regulatory Compliance." Colao presented a comprehensive overview of the federal, state and local regulations governing DSOs. He reviewed recent trends in regulatory activity and investigations by a variety of governing bodies, and reviewed new and changing state statutes and regulations.
Zachary Hoard and Arlene Stienfield, partners, Dykema Cox Smith, Dental Service Organization Group, "Labor and Employment Issues in the Dental Workplace." Hoard and Stienfield discussed various workplace hot topics, such as independent contractor vs. employee, ownership options, associate agreement and compensation structures, and new overtime regulations affecting dental group practices.
Maria Melone, partner, MORR Dental Solutions, "Acquisition Trends & Activities in the Group Practice Market." A buyer and seller of dental group practices for nearly 15 years, Melone discussed trends in structuring acquisitions, as well as in the group practice space, and the involvement of private equity.
Additional speakers included Heidi Arndt, founder and CEO, Enhanced Hygiene; Deena Ali, vice president, practice development, Enhanced Hygiene; and Paul A. Saueressig, vice president, Five Lakes Professional Service.
The conference concluded with a Dental Group Growth panel featuring experts in a variety of disciplines, who addressed the growth of dental group practices in the current climate. Attendees had an opportunity to ask questions relevant to their group's growth objectives.
Plans currently are underway for next year's Group Evolution Conference. For more information visit www.enhancedhygiene.com.