The organization's inaugural event lays the foundation for success.
There are many more women leading dentistry today than 10 years ago. The ADA's Health Policy Institute (HPI) shows the percentage of dental school graduates who are women grew from 46% to 50.6% between 2009 and 2019. Plus, the percentage of dentists in the workforce who are women grew from 24.1% to 34.5% between 2010 and 2020. And that's just at leadership levels. "Women have been doing the lion's share of the work in dentistry and DSOs when all levels of the workforce are included," said Dr. Aman Kaur, a seasoned executive, DSO industry veteran and Founder of Women in DSO®.
Women in DSO® is an organization created to empower and advance women in the DSO space and grow future women leaders of the industry. Its inaugural event, Empower and Grow 2022, was held in March at the Aria Resort & Casino in Las Vegas.
"The phrase I keep hearing is 'it's about time,'" Dr. Kaur said. "We believe there's an abundance of sunshine for everyone and when women are rising, it elevates the industry."
She's been pleased by the support and response from the DSO industry. It's been primarily a volunteer-based organization since its creation. Focused on the core values:
Courageous.
Compassionate.
Committed.
Change Ready.
Women in DSO serves as a platform to advance and promote women leaders across the DSO space. Leaders currently in leading, managing, directing, supporting and developing the industry's most progressive and high-performing dental practice groups.
"We want support from current leaders, both women and men," Dr. Kaur said. "We have received tremendous support from many organizations. While the number of women in the dental industry is growing, it is about time we also see women representing the industry in leadership roles."
Dr. Kaur wants organizations and associations in the DSO industry to lean on Women in DSO for highlighting women who can share their experiences about best practices, for example, at their events. Some of the largest and most prominent companies in the industry have shown support for Women in DSO and you can learn more about them on www.womeindso.org.
"These companies are behind our mission, not just our organization," Dr. Kaur said. "Our purpose is promoting and advancing women in leadership roles. This an important mission given that the majority of our workforce are women."
She wants to make sure that mission doesn't diminish. "Women were negatively impacted by the pandemic at a greater rate than men, resulting in them leaving the workforce. My worry is that often catastrophes affect women in the workforce more than men. So, we need to stay at it. This is why we need this organization. This isn't like any other dental professional association, and it needs the industry support. We are listening carefully to suggestions and recommendations because this work can evaporate if we don't stay at it," she said.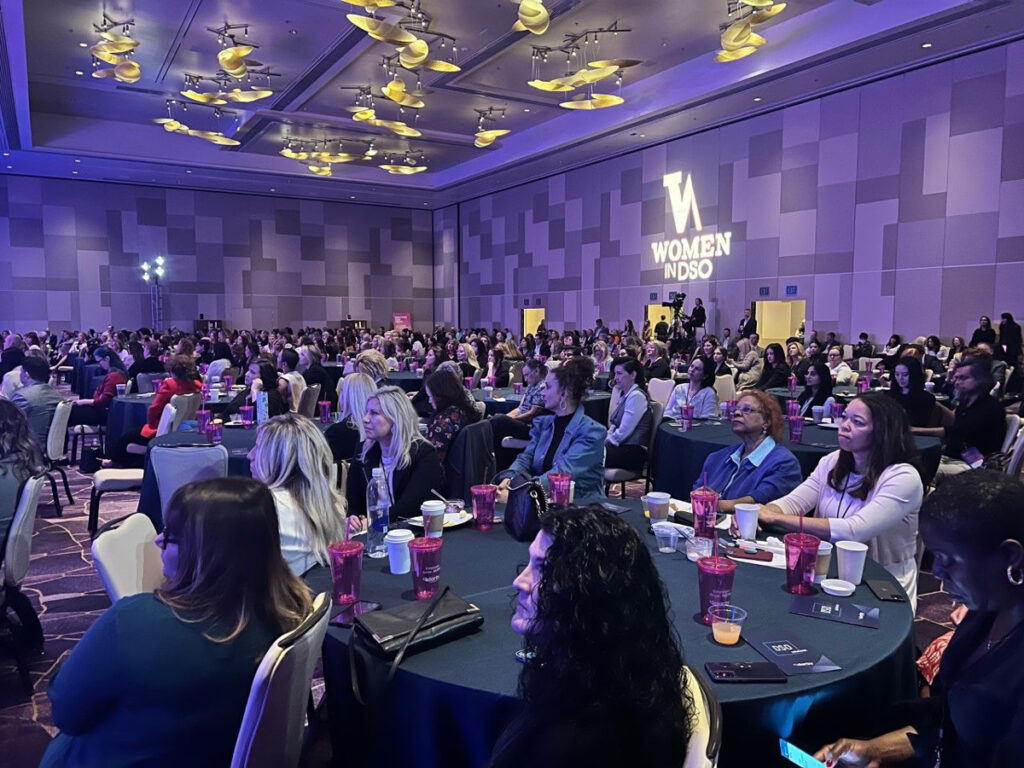 Inaugural event
Dr. Kaur is overjoyed and humbled to have a sold out inaugural event, Empower and Grow 2022. This event gave attendees unparalleled content delivered by some of the best leaders in the industry who have been in the DSO space for years in many different roles. And they happen to be women! The Women in DSO. In addition to great content, attendees had access to the Empower Lounge where they received professional headshots; style and branding coaching; and much more.
Dr. Kaur knows that seeing is believing. We need to see women achieving their dreams. The agenda for Empower and Grow spotlighted these inspiring stories: Drs. Amira Ogunleye and Wardha Inam.
Dr. Amira Ogunleye was a featured speaker and is the spokesperson for SmileDirectClub and an award-winning cosmetic dentist. She is the co-owner of Beautiful Smiles in South Florida and a dentist to celebrities such as Gabrielle Union, Michelle Williams, LeBron James and Dwayne Wade. Dr. Ogunleye is an Egyptian immigrant and Howard University College of Dentistry graduate. She's a wife and mother of two who is committed to lifting others as she climbs in the industry.
"It's a powerhouse of leaders in the industry – not just women leaders. But we're highlighting women's stories," Dr. Kaur said.
Bonnie St. John was the keynote speaker. Despite having her right leg amputated at age five, St. John became the first African-American ever to win medals in Winter Olympic competition, taking home a silver and two bronze medals at the 1984 Winter Paralympics in Austria. She graduated with honors from Harvard, won a Rhodes Scholarship, earned numerous sales awards at IBM and was appointed by President Bill Clinton as a director of the White House National Economic Council.
"She knows how to overcome an obstacle and thrive. She is very impressive. It gave me goosebumps while I was speaking to her," Dr. Kaur said. Women in DSO wants to highlight and learn from women in other industries, bringing them in to help in mentorship programs and exposing them to the DSO industry can add more leaders to the DSO industry.
emPower Networking is Women in DSO's monthly virtual networking track. It began in January with Margaret McGuckin, co-founder of I3 Ignite, and Jodi Evans, founder of Revolutionary Tribes, leading a powerful member discussion on how to drive and manage executive and investor communication.
In addition to emPower Networking, Women in DSO holds a monthly virtual Exchange Circle where members exchange ideas and insights about best practices. These 45-minute live, online sessions begin with a topic presented briefly by an expert, followed by a 10-minute Q&A and an open dialogue amongst participants. The topics covered have included talks about different dental software, operational leadership, budgeting processes, annual bonuses and procurement/vendor partnerships.
Dr. Kaur said she is excited about launching the job board for members later this year that will be different from traditional job boards. It will feature companies known for empowering and supporting women, and it will profile various women leaders and how they have navigated their careers, including access to their bios. "Traditionally women enter dentistry in positions at dental offices, we want to raise awareness about entering this industry in roles outside of dental offices, for example in marketing, training, and even c-suite positions."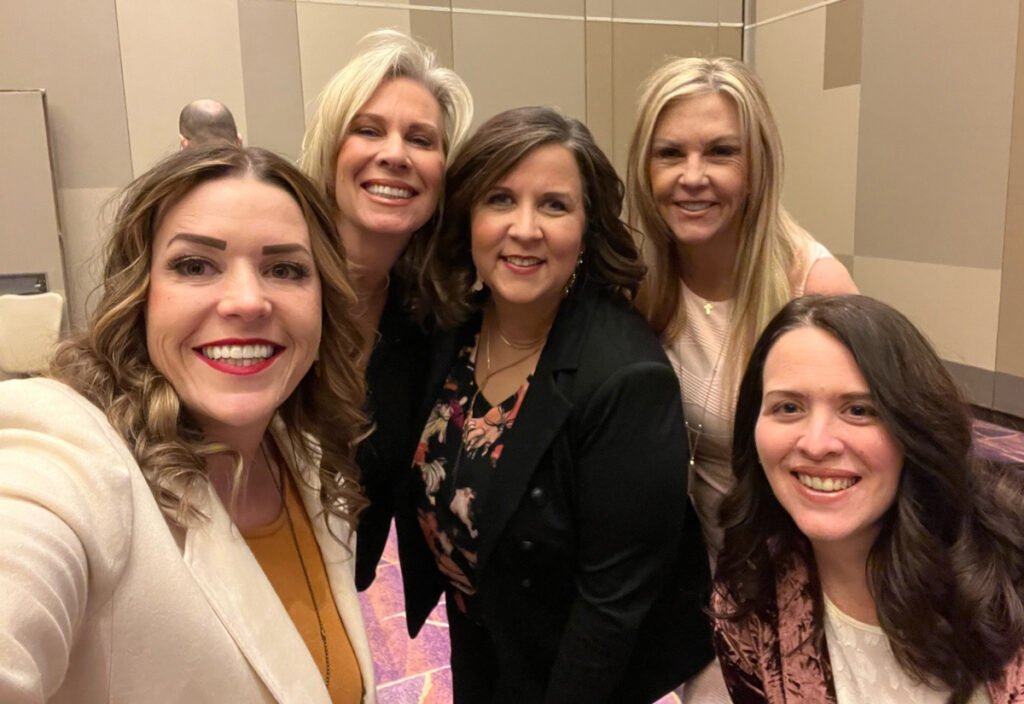 Seeing is believing
"There are many women doing great things for the industry already; however, we do not always see them representing their work and organizations at conferences or other venues," Dr. Kaur said. "Recently we are seeing some women present at industry conferences, but it continues to feel like an afterthought. We need intentional representation of the great work that women are doing so that other women can see this and realize what is possible and can achieve similar heights."
Since Women in DSO's launch in last July, there have been several WinDSO panels highlighting women leaders including at Dykema's Definitive Conference for DSOs. The WinDSO launch event was a special educational networking event to connect, exchange and inspire. Henry Schein sponsored it. There was also a panel at the Sunset Technologies Conference and a third panel at the DEO Fall Summit last year.
WinDSO panels are again scheduled this year at the ADSO Summit in March and April, the DEO Dental Group Growth Summit in June and the Dykema DSO Conference in July. "DSOs are the future of the dental industry," Dr. Kaur said. "Our mentorship and internship programs as well as our speakers' bureau will all launch after our inaugural event in Las Vegas in March. This will help us further expand our pool of women leaders, empowering them to represent their organizations and their work."
Dr. Kaur said nobody should ever feel stuck in their career. "This is for everyone," she said. "A time comes when you need a new challenge or are no longer to work chairside, but you're still a clinician. You still have so much to offer and can provide great service to the industry. That's where being in DSOs and working with industry partners is so helpful."
Many DSOs have joined Women in DSO and appointed one woman from their organizations to serve on the advisory board. "We have over 30 people on our advisory board and we're working on different committees based on the needs identified by our members," Dr. Kaur said.
DSOs that become members get company level benefits and can post their positions and highlight their happenings that support the mission of Women in DSO. They have access to the WinDSO's membership benefits and can place up to 15 individuals in their company as members of the organization.
"We need senior women leaders to mentor, inspire and create a strong network of women leaders for now and the future," Dr. Kaur said. Individual membership includes many of the same benefits as DSO group membership, gaining access to the WinDSO platform to share experiences and knowledge with like-minded peers across the DSO industry.
---
DSO Group Membership Benefits
Discounted admission to #WinDSO Annual Summit
Leadership and Industry Development
emPower Networking with Like-Minded DSOs
Platform for Women Leadership and EO Implementation
Career Page and Job Board for Recruitment
DSO Industry Mindshare and Announcements
Professional Support & Access to Best Practices for Women Leaders
Organizational-Level Committee Development to Support Advancement of Women Leadership
Exclusive Partnership and Professional Development Programs
Practice Solution Webinars and Educational Events