Sponsored Content: Golden Proportions Marketing
Make sure you develop your brand identity with future growth in mind.
By Xaña Winans, CEO and Founder, Golden Proportions Marketing
"It needs to be bigger." Normally, I cringe when I hear that request from one of our dental marketing clients, because it means they want their logo to be as huge as possible on their ad, website, or marketing asset.
While I generally discourage big logos, I'm all in favor of "big" brands. Brand awareness is important. It also takes time and effort to establish. But any time a dental practice outgrows its identity and is forced to re-brand itself, it is destined to lose its hard earned momentum and can quickly fall behind its competition.
If you have expectations of developing into a group practice (or maybe eventually a DSO), how do you create a brand now that will grow along with you? Some of the branding strategies that are commonly recommended for a single office dental practice may be things that the future multi-office practice should steer clear of.
Locations
If you are planning to open multiple office locations in the future, try to foresee how far your footprint will expand. If you are going to span more than one city, region, or state, then you may want to avoid being location-specific with your branding. Many new practices do gain significant SEO benefit from including local search terms in their brand name, but it could end up limiting you as you grow your territory.
Specialties
One of the fastest ways you'll grow your business is to add more service offerings. While a single-office would do well to focus their brand identity specifically on what they specialize in (even if it's general dentistry), that could be constricting to a growing multi-location practice as it adds various specialties to its mix of services, especially if they are as widely varied as pediatrics and implants.
Personalities
Perhaps the most important change to consider is the integration of new dentists and teams into your organization. That means unique personalities and, with it, unique dental marketing DNAs to be blended into your overall branding strategy.
To allow for that, larger groups and DSOs will often treat each office location as its own uniquely branded business with a single "umbrella" brand unifying the entire group at the corporate level. Depending on your organizational structure, that can indeed be the best approach, but it's better to start considering that early in your journey to growth, rather than trying to make a branding U-turn later.
Regardless of the direction your branding takes, do yourself a huge favor and enlist the help of an experienced dental branding agency early in the process so your brand is "big" enough, while still authentically representing who you are and why you do what you do. At Golden Proportions Marketing, we have a highly specialized DNA Dental Branding process that does exactly that. You can learn more about it at goldenproportions.com.
---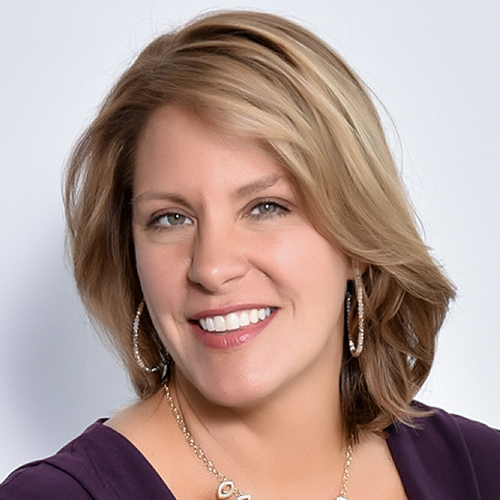 Xaña Winans is Golden Proportions Marketing's CEO, founder, visionary, and lead strategist. As one of the industry's most sought-after dental marketing consultants, she collaborates with our team on a diverse group of clients to create strategic marketing solutions with measurable results. Her passion for dentistry is evident in the work that she does, and in the award-winning products GPM produces to help dental practices thrive.