6 key systems to scale your dental group practice.
By A.J. Peak, CEO, Peak Dental Services
Systems and processes are an essential part of developing and growing your business. Without the right systems in place, your business might get by for a little while – but eventually, it will suffer. Establishing these systems early on will only help you in the long run. As you begin to grow, your systems and processes will define how you respond to crises, how you make significant business decisions, and how your competition will match up with you when it's most important.
If you're looking to scale your dental practice, whether you are looking for acquisitions or building de novos, here are six essential, key systems you can use to grow.
1. Maintain operational discipline
It might sound simple, but whether you have one location or 40, it's important to have a set, weekly agenda meeting with your management team. For our meetings, we cover the good and bad from the previous week, whether we met KPIs or not, and our high-level, big to-do items for the next week. We also look ahead at the 90-day milestones for our company. Any of the 90-day goals that are off track become a part of our "discussion" section, where we talk about what might not be working and what we can do to fix the trajectory.
2. Use project management software to manage acquisitions and de novos
About two-thirds of our practices are acquisition, and the rest are de novos. If you are anything like me as a founder, you could be on your second, third, fourth, or thousandth location, and you will have all of the tasks that need to be done in your head. If you want to scale and ramp up the business, you need to get them out of your head and into some sort of system. All you need is some organization. We took several full business days to map out every task it takes to open a practice, even with something as simple as switching over the mail key.
Depending on what program you are using, when someone completes a task, the next step will be assigned to whomever it's meant for. When you don't have a large corporate team, this can really help you to distribute across to 15 people how to onboard a practice, whether we're doing an acquisition or not.
3. Pursue revenue accelerators for acquisitions
There are specific revenue accelerators that you can pursue when you are acquiring practices. On average, we drive 30% revenue improvement in nine months or less when we acquire a practice. First and foremost, you need a regional manager (or most senior manager) on site two to three days a week. It sounds pretty simple, but they won't intuitively do it. Even if you have to glue them to their chair, make sure that someone in that role is in the building.
With any onboarding processes, we jump right into a rapid training program. If you have your own training, starting that process with your team in the first 45 days is a great way to hit the ground running. Additionally, we try to get rid of any bad apples within the first week. There's typically one person that won't buy into our vision, and we try to make that change very quickly. Company culture is huge, and it's important to protect your culture from the very beginning.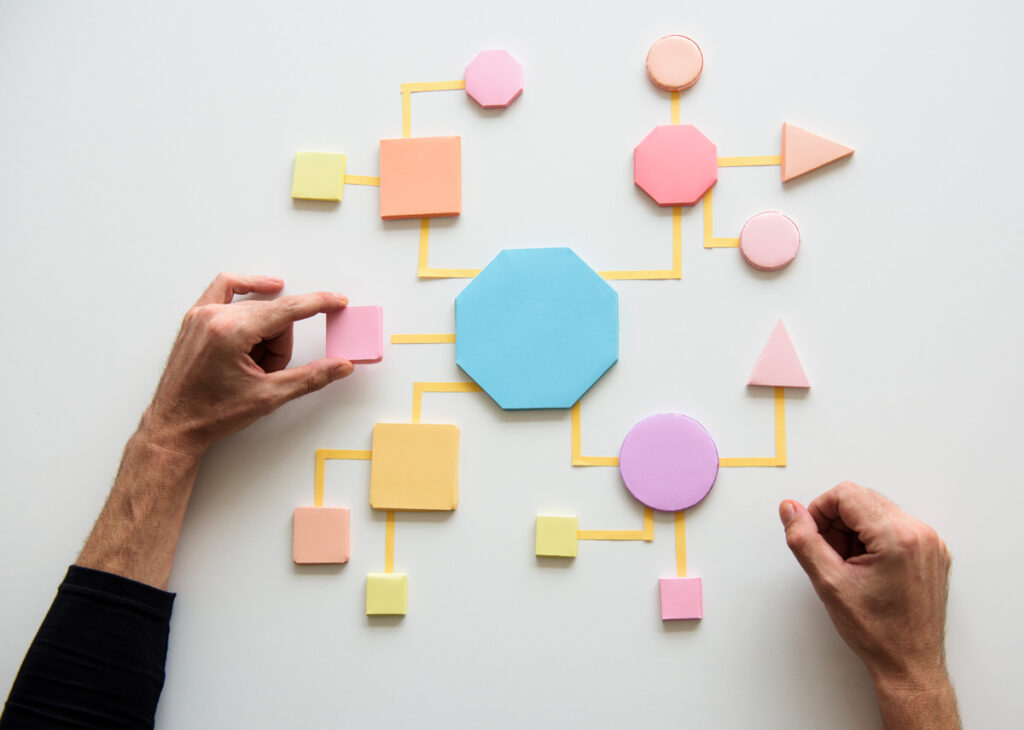 4. Pursue revenue accelerators for de novos
Just like there are specific revenue accelerators for acquisitions, there are revenue accelerators for de novos as well. First, you need to begin credentialing your senior dentist at your new location. If you start doing that the day you sign your lease, that act is going to save you three to six months of profitability on its own. Training your team before you open might seem a simple enough concept on its own, but it takes a lot of forethought and planning to train your whole team before you open.
What's most important for a de novos is to get patients in the door. While many practices may want to start with big cases to generate more revenue, it's more important to focus on booking the next appointment. Cleanings are great for filling your appointment book, and when your new patients see how well you take care of them, they are much more likely to return for the bigger cases.
5. Plan ahead for your hierarchy of roles
Scaling your dental practice is all about planning ahead. Planning for the hierarchy of your practice is no small part of that process. Talent matters, but as you go from three locations to 40, the different types of talent roles you have are going to change. Thinking about titles is essential as you grow. Starting out, you can get by with an office manager having the title of CEO. But if you grow to any substantive size and want to take on any additional investment from outside investors, you will want those titles to match up with the person's experience.
6. Measure staff performance against clear expectations
Conducting a performance review isn't something that is necessarily taught in dental schools. There is a lot of science in conducting performance reviews well, so it might be helpful to build a review guide for what you think is a good or bad performance. By drawing up what is clearly expected of your staff in a performance review guide, you can eliminate the opportunity for any misunderstandings or misinterpretations on the part of your staff. If they have a clear guideline of what's expected of them, hold them to that in the performance review – for good or bad.
---
A.J. Peak founded Peak Dental Services® in 2008. Under A.J.'s leadership the company has been recognized as one of Inc. Magazines Top 5000 fastest growing companies. He has been 1 of 3 finalists as Small Business Person of the Year by the Pikes Peak Small Business Development Center. A.J. received his MBA from The Kellogg School of Management at Northwestern University and BA in Business Administration from Carnegie Mellon. Prior to starting Peak Dental Services®, A.J. worked at Merrill Lynch as a senior business analyst and with McKinsey & Company for 7 years as an Engagement Manager.