By Dr. Katherine Schrubbe, RDH, BS, MEd, PhD.
Complacency is unacceptable.
A surprise: Something that makes a strong impression because it is so unexpected; it can also be amazement, astonishment, shock, startlement.1 In many cases, surprises are positive events, such as a surprise birthday or anniversary party, a surprise bouquet of flowers, or a surprise visit from a dental colleague bringing treats for the office team. Other surprises may not be viewed as positive – for instance, an unexpected visit from an Occupational Safety and Health Administration (OSHA) inspector.
Section 8 of the OSHA Act addresses inspections, investigations and recordkeeping.2 It's uncommon for OSHA to inspect a dental practice. Federal OSHA is a small agency that includes 10 regional offices and 85 local area offices; with state partners, there are approximately 2,100 inspectors responsible for the health and safety of 130 million workers employed at more than 8 million worksites around the nation. There's roughly one compliance officer for every 59,000 workers.3 It is quite obvious that OSHA does not have the manpower to check up on every healthcare facility. Regardless, complacency and lack of adherence to set standards in any dental practice setting is unacceptable. And remember, if there is a legitimate worker complaint, an OSHA compliance officer inspector may appear at the practice.
In 2016, OSHA proposed fines of almost $54,000 to a dental practice in Illinois. Inspections stemming from a complaint alleging violations of OSHA's bloodborne pathogen exposure standards following a worker who suffered a sharps injury. Upon inspection of the practice sites, the Chicago North area OSHA office found the employer failed to:
Establish a bloodborne pathogen exposure control plan and hazard communication program at either location.
Require the use of appropriate gloves and personal protective equipment.
Provide medical evaluation and follow-up to employees after an exposure incident.
Make the Hepatitis B vaccination series available to employees.
Educate workers about chemical and bloodborne pathogen hazards and train them on necessary precautions to take.4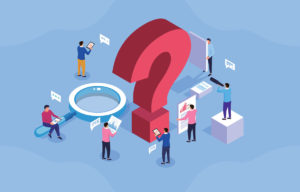 Similarly, a complaint initiated a few years earlier led OSHA to propose fines of over $61,000 to a dental practice in Washington DC.  The cited violations included workers' exposure to bloodborne pathogens without an exposure control plan or proper training; workers lacking proper eye protection when using chemicals to sanitize medical instruments; egress issues; exposure to electrical hazards; and the use of inadequate personal protective equipment. Additionally, the company failed to provide workers with Hepatitis B vaccinations within 10 days of employment, provide an adequate hazard communication program and training, properly label chemicals and maintain material safety data sheets for chemicals used on-site.5
In another instance, a dentist in Boston told employees to remove the protective caps of needles before disposing them into sharps disposal containers, allegedly to fill the containers with more used needles and reduce the frequency and cost of their disposal.  One of the dental assistants was concerned that she and her co-workers could be exposed to needle stick injuries and the risk of infection from bloodborne pathogens, so she raised the issue with the dentist. When he dismissed her concern, she filed a complaint with OSHA. An OSHA inspector visited the dentist, who then fired the dental assistant.  A whistleblower investigation followed and the Department of Labor sued the dentist in court, charging him with violation of the anti-retaliation provisions of OSHA. The suit eventually went to trial, where the judge ruled in favor of the department and ordered the dentist to pay the dental assistant $85,000 ($51,644.80 in back wages amd $33,450.26 in compensatory damages). The judge ruled that the dentist's firing of the dental assistant shortly after OSHA began its inspection was both retaliatory and a violation of section 11(c) of the OSH Act.6
Regardless of practice size/setting and the type of violation, OSHA fines can be significant.  As of January 10, 2020, OSHA increased penalty fines by almost 2 percent, setting the maximum amounts as follows:
| | |
| --- | --- |
| Type of Violation | Penalty |
| Serious, other-than serious, or posting requirements | $13, 494 per violation |
| Failure to abate | $13, 494 per day beyond abatement date |
| Willful or repeated violation | $134,937 per violation 7 |
The following standards, in order of frequency, were most often cited by Federal OSHA between October 2015 and September 2016:
If dental practices follow OSHA standards and the workplace is safe, it is unlikely team member employees will have anything to complain to OSHA about. In the rare case of an OSHA inspection, however, dentists should be aware of – and prepared for – the OSHA inspection process and the rights an employer, dentist or practice owner has.
OSHA inspectors – also called compliance safety and health officers – are experienced, well-trained industrial hygienists and safety professionals. They may appear at the workplace without advance notice to conduct an OSHA inspection.9 When an OSHA inspector arrives at the practice, the employer has the right to ask the inspector for credentials and inquire as to the basis for the inspection before agreeing to allow it to proceed.9,10  If it involves an employee complaint, the employer is entitled to receive a copy of the written complaint (without the name of the complaining employee), as well as information on the specific programmed inspection that the inspector is relying upon.10
Under the Fourth Amendment, employers are free from unreasonable searches and seizures, which includes inspections by OSHA. In other words, OSHA may not inspect a workplace unless the Agency has administrative probable cause to believe that a violative condition exists. Accordingly, employers have a right to demand an inspection warrant that establishes OSHA's probable cause to inspect; but in most cases, cooperation and allowing an inspection to take place on a voluntary basis is a more productive option.11 
The first step in the inspection process is an opening conference. The inspector explains why OSHA has selected the practice for inspection, and describes the scope of the inspection, walkaround procedures, employee representation and employee interviews. The employer/dentist should select a representative to accompany the inspector during the inspection.9,10 If the representative is not onsite, the inspector is required to wait a "reasonable time period" before commencing the inspection. An authorized representative of the employees, such as a practice manager or compliance officer, also has the right to accompany an inspector. And the inspector has the freedom to speak privately and question a reasonable number of employees during the inspection.10
The walkaround is the next step. Following the opening conference, the inspector and the representatives will walk through the areas of the practice covered by the inspection, assessing for hazards that could lead to employee injury or illness.9  The inspector should not be allowed free reign of the dental practice; rather, the inspection should be contained to areas related to the complaint or safety issue presented.10 At this time, the inspector reviews worksite injury and illness records, as well as the posting of the official OSHA poster, making a case for dental practices to maintain accurate and current records at all times. During the walkaround, inspectors may point out some apparent violations that can be corrected immediately. While the law requires these hazards must still be cited, prompt correction is a sign of good faith on the part of the employer.9 
The final step is the closing conference. After the walkaround, the inspector holds a meeting with the employer/dentist and the employee representatives to discuss the findings. The inspector discusses possible courses of action an employer may take following an inspection, which could include an informal conference with OSHA or contesting citations and proposed penalties. The inspector also discusses consultation services and employee rights.9
When an inspector finds violations of OSHA standards or serious hazards in the dental practice, as a regulatory agency, OSHA may issue citations and fines. Citations describe OSHA requirements allegedly violated, list any proposed penalties and give a deadline for correcting the alleged hazards. When settling a penalty, OSHA's policy is to reduce penalties for small employers and those acting in good faith. However, no good faith adjustment is made for alleged willful violations.9
Although it may be unlikely that an OSHA inspection will take place in your dental practice setting, why risk it? The stakes are quite high for a negative impact on the practice if there are known OSHA issues, citations and fines. The practice can be deemed an unsafe workplace and seen as careless; general reputations are at risk. Dental practices must always follow OSHA standards and best practices to ensure team – as well as patient – safety. Doing the right thing will not only lessen the stress of an unexpected OSHA visit, it's the right thing to do!
References
Editor's note: Dr. Katherine Schrubbe, RDH, BS, M.Ed, PhD, is an independent compliance consultant with expertise in OSHA, dental infection control, quality assurance and risk management.  She is an invited speaker for continuing education and training programs for local and national dental organizations, schools of dentistry and private dental groups. She has held positions in corporate as well as academic dentistry and continues to contribute to the scientific literature. Dr. Schrubbe can be reached at kathy@schrubbecompliance.com.