As products become more diverse, dental practices must find solutions that fit their needs.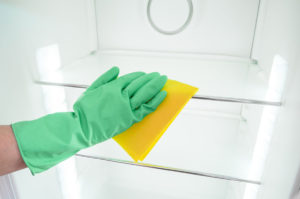 Surface disinfectants today offer kill claims and product features unmatched by their earlier counterparts. Contrary to what some dental professionals might believe, however, not all surface disinfectants are alike. "Each surface disinfectant possesses its own set of characteristics and attributes associated with its formulation," says Joel Rich, national sales director of non-acute, GOJO Industries, Inc. Such features as timing, aesthetics and compatibility all contribute to the overall success and the breadth of use of a surface disinfectant. And, products may differ in their versatility and safety, making it especially important for each dental office to purchase solutions that meet their specific needs.
Taking steps to prevent the spread of infection at the dental practice, while not difficult, does require time, effort and mindfulness. And, unless regularly disinfected to remove germs and bloodborne pathogens, some surfaces – particularly those that are frequently touched or contacted – present a risk of contamination. The good news is that surface disinfectant manufacturers have begun collaborating with other device and product companies, leaving dental professionals with an increasing number of options for preventing the spread of infection at their practice.
"The versatility of surface disinfectants has increased, enhancing product compatibility and permitting use throughout a facility," says Rich. "As surface disinfectant manufacturers collaborate with other device and product manufacturers, a synergistic effect has taken hold, leading to new and easier-to-use disinfectants."
Surface disinfectants today can be used on a wide variety of surfaces, devices and instruments, Rich continues. "Surface disinfectant sprays are often appropriate for both hard and soft surfaces, allowing for much more versatility of use." By comparison, surface wipes – while also effective – are generally reserved for hard, non-porous surfaces, reducing some of the areas where it can be utilized, he adds. "Wipes and sprays both offer a consistent broad spectrum of coverage, however soft surfaces generally are not approved for wipes, whereas most sprays offer flexibility for both hard and soft surfaces."
GOJO Industries, Inc. recently introduced PURELL Surface Disinfectant, a broad-spectrum, one-step surface disinfectant and cleaner that features rapid kill and dry times with no glove or rinse requirements on the label, according to Rich. However, proper facility-established protocols should be followed, he adds. It is said to offer 30-second disinfection for MRSA, VRE and Norovirus, and be effective on most hard and soft surfaces, from plastics and porcelain to metals, laminate, granite, upholstery, sealed wood, vinyl and more. In addition, it has the lowest possible EPA ratings, and as such, carries no precautionary statements or warnings, he points out.
"The Centers for Disease Control and Infection (CDC) guidelines encourage the proper cleaning and disinfection between patient use of shared medical devices and patient-centric areas," says Rich. Today's surface disinfectants make it easier for the dental staff to do so, he adds.
---
Safety and toxicity
Dental professionals looking to purchase a new surface disinfectant will likely have a few considerations: How safe is a disinfectant? How likely is it to corrode or damage certain surfaces? How toxic is the surface disinfectant? How likely is it to penetrate gloves and/or irritate skin?
The EPA utilizes four categories of classification to determine safety and toxicity:
Toxicity category I is highly toxic and severely irritating.
Toxicity category II is moderately toxic and irritating.
Toxicity category III is slightly toxic and irritating.
Toxicity category IV is practically non-toxic and not an irritant.
These toxicity categories play an integral role in product selection, when it comes to consideration of gloving, personal protective equipment, equipment compatibility and overall aesthetics.
Source: GOJO Industries, Inc.
Editor's note: PURELL Surface Disinfectant spray is a category IV product.