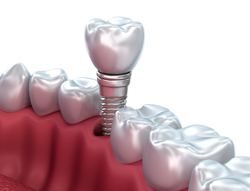 Large group dental practices today are privy to technology that surpasses past generations in terms of precision and efficiency, enabling them to offer more in-house services than ever before. Chairside Economical Restoration of Esthetic Ceramics – or CEREC – is one such example. While the technology has been available through Dentsply Sirona since the mid-1980s, refinements in imaging, including a move from 2D to 3D and expanded materials including zirconia, have made it possible for general dentists to offer high-end restorations in a single visit, as well as implant and orthodontic services.
Particularly for large group practices and DSOs, CEREC affords clinicians and staff at the practice complete control of the entire restorative process, leading to enhanced efficiency and effectiveness, according to Louis Vodopivec, director of marketing for clinical CAD/CAM, Dentsply Sirona. In addition, CEREC:
Enables practices to incorporate single-visit dentistry as a service to their patients.
Reduces outsourcing costs associated with restorations.
Eliminates second visits, permitting the practice to accept additional patient volume.
Permits guided implantology as well as custom abutments for implants, both possible in a single visit
Provides clinicians with complete control of the entire restorative process.
"Final restorations are delivered during the same visit, ensuring patients don't need to take additional time off of work," says Vodopivec. "And, dentists can evaluate esthetic results immediately, without having to request remakes from laboratories." In most cases, implant and restorative outsourcing can also be avoided, he adds.
An impactful ROI
As with any technology, adding CEREC to a multiple-site dental practice requires an investment. To offset the initial cost, some clinicians opt to purchase only the scanning component. "However, an impactful return on investment is only realized by incorporating milling and providing single visit dentistry within a practice," Vodopivec points out.
The good news is the system comes with a brief learning curve, and Dentsply Sirona offers "multiple tiers of support," he notes. "CEREC requires about 1½ days of training on average for clinicians to understand the system and begin utilizing the technology," he says. "As clinicians and staff members complete more cases, they naturally become much more efficient. Additionally, the launch of Omnicam has eliminated the need for powder and made scanning much easier to learn.
"There are multiple tiers of support available through our dealer and training partners, including online learning, training centers and on-site training," Vodopivec continues. "With such a large community of professionals utilizing the technology, many study clubs also exist locally."
It may be common for larger organizations to face multiple external obstacles to adding new equipment, such as an IT department's requirement to onboard new technology, as well as purchasing protocols, committee evaluations, training curriculums, quality control, etc. But, "if organizations wait too long to begin implementing technology, they could be late to adopt what is quickly becoming routine care."