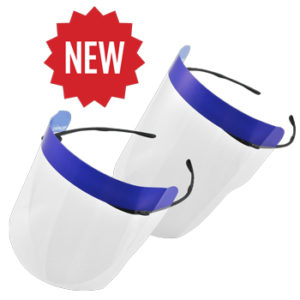 Safety and infection prevention are crucial to any dental practice. When additional protection is needed to safeguard the entire face from infectious agents, the CDC suggests the use of a face shield. However, safety compliance can often be dependent on whether the product is comfortable for the clinician.
At Palmero, we understand the importance of face shields and the need for comfort and reliability to safeguard the entire face from infectious agents. Palmero's Dynamic Disposables™ Snapeez™ Face Shield offers the ultimate in Personal Protective Equipment, meeting both CDC and OSHA bloodborne pathogen guidelines. It's the next generation of face shields, with an easy-to-use, snap-on disposable lens that provides a self-sealing face shield, preventing exposure to bloodborne pathogens. The Dynamic Disposables Snapeez Face Shield is lightweight, disposable and cost effective, offering extremely comfortable coverage.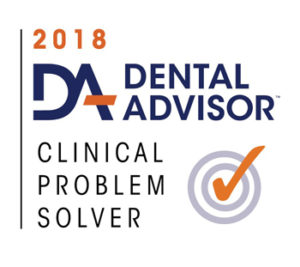 Unlike some systems that use an eye glass style frame to support the shield, the Dynamic Disposables Snapeez Face Shield delivers a more comfortable and secure fit. In addition, its ultra-light-weight frame does not require a cumbersome nose bridge. The reusable wraparound ergonomic frame design allows the face shield to be worn with or without prescription eyewear. Both the full- and half-shield sizes have Ultra-Clear™ Technology to prevent fogging, glare and static electric buildup. The crystal-clear plastic allows for excellent front and peripheral vision with protection dental care providers can trust.  Because it is disposable, the shield is guaranteed to be scratch free for optimal visibility.
Dentists considering the Dynamic Disposables Snapeez Face Shield should familiarize themselves with CDC guidelines that state, "Dental health care personnel should wear protective eyewear with solid side shields or a face shield during procedures likely to generate splashes or sprays of blood or body fluids or the spatter of debris."
Some dentists may have a few concerns, such as:
"I wear loupes. Will they fit?

Dynamic Disposable Snapeez are compatible with most average loupe sizes, giving clinicians wraparound protection meeting OSHA and CDC guidelines and protecting against splashes, sprays and splatter from bloodborne pathogens.
Compliance is now stress-free and easier than ever before with Dynamic Disposables Snapeez. The snap-on shield is easy to use and remove, making enhanced safety a simple choice for your practice.
Editor's Note: Sponsored by Palmero.