Choose each moment with purpose, knowing that it can only be filled once.
By Dr. Maryam Beyramian, CEO & Co-Founder, Westwind Integrated Health
Today is Wednesday, and that means payroll. The team is excited about their pay week. The managers are stressed about making sure the timecards are correctly entered. And me? Well, I'm trying to see what blaring siren to address first. We are short dentists, receptionists, office managers, billers, call center team members – the list goes on and on.
We are large enough now to be targeted for poaching by the big DSOs. Maybe I should be honored that we're finally on the map? As my day is spiraling in a way that I believe may swallow me, I turn to my regional manager, Regina, and ask her, "What are we going to do now?"
Regina looks at me and says, "Doc, you and I have been through this for the past 10 years. Nothing has changed, and nothing will change. We will continue to do this for the next 10 years, one day at time, like we always have."
Let me tell you about Regina. She and I started my second practice together right after I had decided that I'd been a stay-at-home mom for far too long. Regina is a warrior. She has battled cancer several times and is currently battling all sorts of autoimmune and physical ailments. Regina should not be at work today, nor any day, according to her doctors, but like I said, Regina is a warrior, a superwoman. She works through pain and sickness.
She has a husband that has been by her side for more than 25 years, and has two beautiful children. She is a generally happy and positive person. Even through her daily struggles, she shows up and is present. Work gives her purpose, makes her happy, feeds her soul, and gives her a reason to fight harder every day. She has grown from my office manager of one location to the regional manager of 13. She can retire because her husband can support her. She has achieved more professionally than 90% of her peers, she has grandkids that love her and want to be with her, but she still doesn't miss a day.
This is Regina's story, and it is a story of work/life balance. It is a story of purpose and happiness, of choices and consequences. When I look at Regina's story, I see that my story is not so different. That's why it makes sense that we will fight on for 10 more years together.
Fighting the good fight
I wake up every day to run my group with all the struggles and silent tears. People ask me all the time questions that I find very odd: "When are you going to sell the group?" or "Don't you have enough?"
Why it is any of their business why I don't sell the group? Second, and more important, what does it mean when they say, "Don't you have enough?" Enough of what exactly? Money, time, notoriety, status … life?
To stop what I've built and what I love will not make me happy. It's like asking me 10 years ago to stop working and be a stay-at-home mom. I love my children, as all mothers do, but to stay home was not a solution that made me fulfilled or happy. I needed the professional stimulation that work provided.
So this leads me to the point of this short column and the million-dollar question that is unanswerable – how to get a balance between work and personal life.
I don't have to tell you that there's no one right answer. But I can tell you this, I choose each moment with purpose, knowing that it can only be filled once. I give myself permission to enjoy without guilt, and live life for what it is today rather than what we need or want to do in the future, which is not easy to do when my world is in constant flux.
So how do I balance my work and my personal life? I give myself permission to choose my moments that give me happiness without guilt. I live a life that's full, crazy, stressful, and busy. I don't need to justify my choices for my time spent to anyone else. As long as it makes me full and complete, I've made the right decision for that moment in time.
Maybe this sounds selfish, but this is my way of living a balanced life. As I finish writing this article, I'm reminded that today is Wednesday, my friend's birthday, where we are to meet for happy hour. I might not "have time," but I want to go, so this article must end here. Goodbye, until next time.
---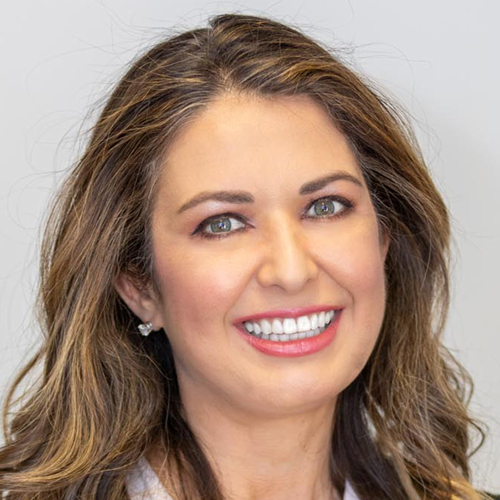 Dr. Maryam Beyramian is the CEO and Co-Founder at Westwind Integrated Health, which has 13 locations across Arizona. Dr. Beyramian received her Doctorate of Dental Surgery (D.D.S.) from the University of Michigan in 2001 and graduated at the top of her class. Her continued commitment to her patients and profession is evident from her completion of hundreds of hours of post-graduate training in cosmetic, reconstructive, and sedation dentistry.