With two daughters on her staff, Dr. Robin Reich's group practice blends the best of career and family.
By Daniel Beaird
Dr. Robin Reich wanted to be a dentist since high school. It was the health care path she thought provided the best lifestyle for a career and family. After graduating from the University of Michigan, she received her D.D.S. from the University of Detroit School of Dentistry. She has been a practicing dentist in the Atlanta area since 1984.
"It was a straight-line path from high school to undergrad to dental school," Dr. Reich said. Starting her dental career, she saw the upside and downside of working for a corporation.
"Working as an associate is a good experience for anyone. It shows you what's good and bad about working under that setup," Dr. Reich explained. Then after dividing and sharing responsibilities with a partner for five years, Dr. Reich broke away to hang her own shingle.
Today, Reich Dental Center consists of five dentists, including two of Dr. Reich's daughters. Another daughter is an orthodontist in the Atlanta area.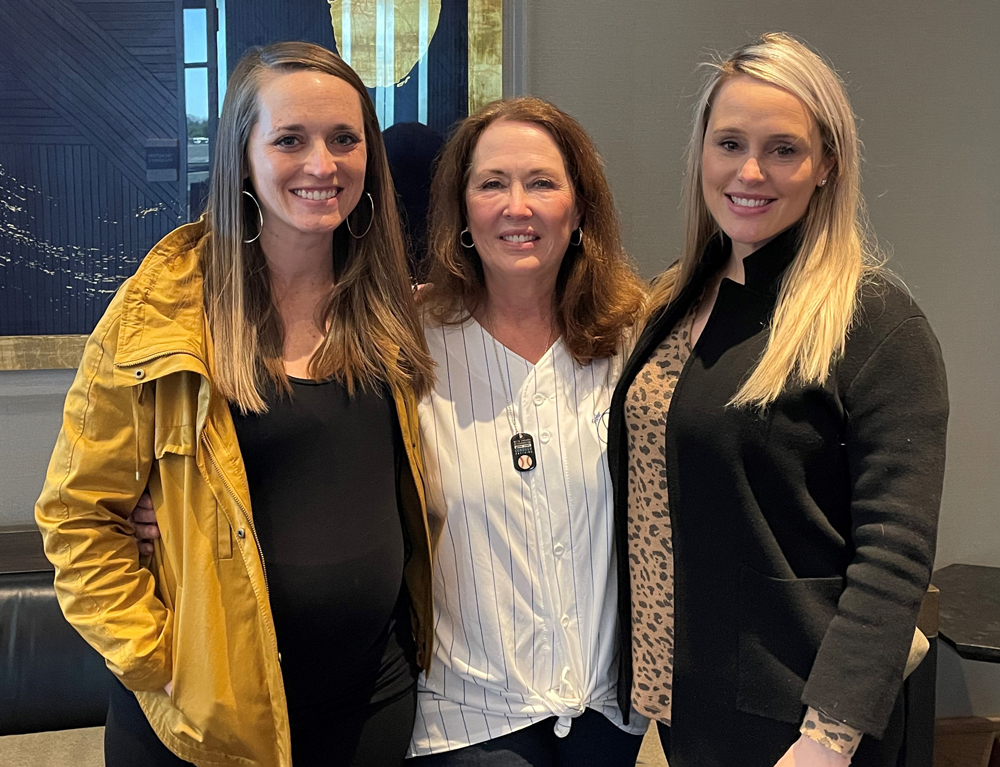 "My daughters' encouragement is the reason behind growing the office," Dr. Reich said. With a supply chain management degree from Lehigh University and an industrial engineering degree from Georgia Tech, Dr. Reich's daughters originally worked for a large consulting firm and in medical offices before attending the Dental College of Georgia at Augusta University (formerly the Medical College of Georgia) and receiving their D.M.D. degrees.
Dr. Reich's daughters – Dr. Stacey Reich Wingad and Dr. Megan Reich Rihan – inspired her to expand Reich Dental Center. They saw a void in the dental community and in the area. They, along with Dr. Kristin Cooney and Dr. Lauren Hughes, serve under Dr. Reich.
Reich Dental Center has a large single office in Smyrna, Ga., has bought a second office in Roswell, Ga., and is building next door to its original office to double its size.
"Good management systems are the key to growth," Dr. Reich said. "Growing chaos doesn't work well."
According to Dr. Reich, her dental practice is growing exactly how she'd like it, slowly adding to its growth each year through organized systems. In five years, Reich Dental Center aspires to have a new building at its main office in Smyrna, more chairs, more property purchased, and a third building built.
"And if my daughters want to expand beyond that, they can," Dr. Reich said.
Dr. Reich believes management is easier in larger practices and continually invests in her staff's continuing education.
"Group practices are the future for dentistry," Dr. Reich said.
Group practice continues its rise through financial and administrative advantages as it provides solutions to practitioners, allowing other professionals to share the administrative and practice management burden.
Mostly though, it's about the culture.
"We were talking about a culture of kindness years ago before culture was talked about as much as it is today," Dr. Reich explained.
Reich Dental Center wants patients to have a premium dental experience from knowing their names to empowering them to make the right dental decisions. Its expression is "Little things make a big difference."
Dr. Reich wants to create one big, loyal family of patients and staff. She aims to provide her patients up-to-date care in a kind and comfortable setting that she believes requires constant continuing education and a personal commitment to excellence.
She is politically active in the industry to help achieve these goals and goals for the dental community. Dr. Reich is a past president of the Georgia Dental Association and an active member of the American Dental Association. She has also been recognized as an Honorable Fellow of the Georgia Dental Society.