New recruiting strategies and ways of thinking for dental group practices in today's chaotic marketplace.
By Graham Garrison
There's no easy way to say this. Recruiting in today's marketplace is hard, and that's putting it nicely. Not just for clinicians either. Hygienists, dental assistants, front office staff – there are too many job openings and not enough people coming back into the workplace.
Now more than ever, dental group practices must be on their game when it comes to recruiting. "Whatever you were doing before, it cannot be the same anymore," said Jackie Brown, Executive Director of Human Resources for Texas-based Community Dental Partners. Dental group practices must examine, and in some cases rethink, how they recruit, tell their story, and show up for prospective candidates.
In a recent DEO presentation, Brown and Tiffany Green, Director of Clinical Recruiting for CDP, provided dental entrepreneurs with some best practices – and encouragement – to equip DSOs wanting to successfully navigate the current labor market.
Shift your energy
Before you and your team get started, take a nice, deep, collective breath. CDP leadership encourages its team to focus on an abundance mindset. All those rural areas that are getting declined by candidates? Retrain your brain to think of them as your "easiest-to-fill" locations.
"If you don't believe it in your mind, you can't sell it," said Green. "If I go to my team and say, 'Hey, if we don't hire a doctor, the practice is going to shut down and we're going to have to fire staff,' they're going to look at me with glossed over eyes. You can't operate like that."
Sometimes you must shift your energy. Yes, some days are hard, but by living in abundance, the challenge shifts from a recruiting team problem to a company problem, and everyone is on board with solving it. There are no sacred cows, no toes you have to worry about stepping on. "Test it. Try it. Live in abundance," Green said.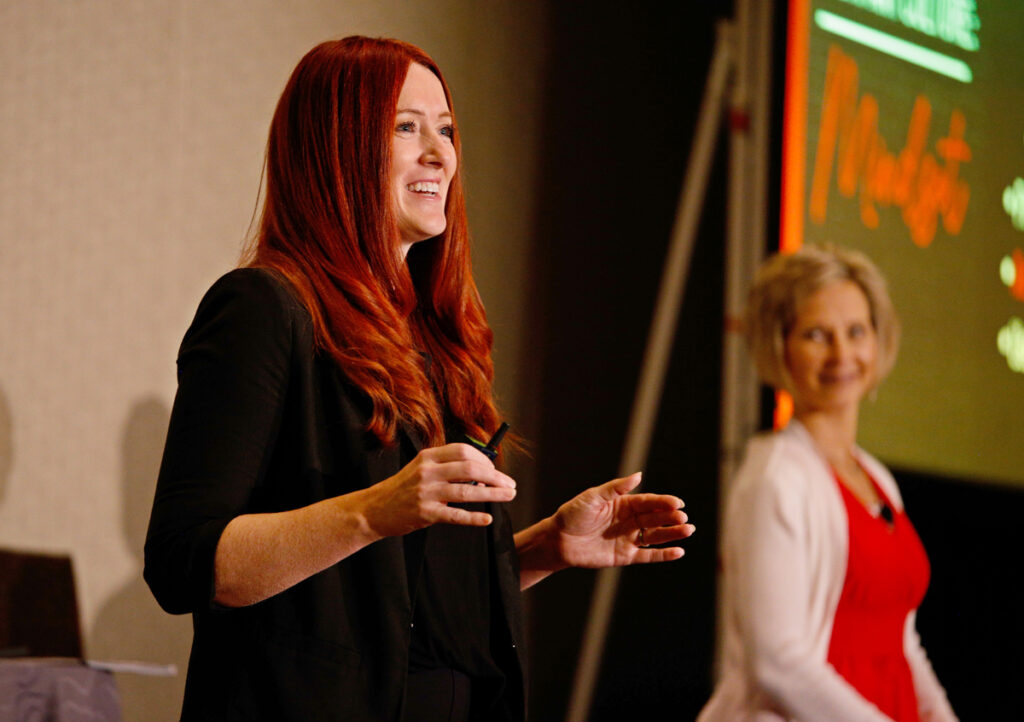 Focus on your pillars
CDP's recruiting team starts every new conversation with a provider by talking about the organization's nine pillars (see sidebar). If the provider reviewed the pillars and company culture description on the website, Green will then ask what pillar resonated the most with them. "If they can't understand who we are foundationally and culturally, then are they going to be a fit for our organization?"
CDP's 9 Pillars of Culture

Humility
We use humility as our basis for learning. It allows us to let go of the past and change who we are.

Personal Honesty & Responsibility
We work hard to be personally accountable. We eliminate excuses from our lives.

Gratitude
We are grateful for the opportunity to work. The happiest people are those that have learned to be grateful for the small things.

Team Loyalty & Respect
We respect co-workers because we accomplish much more as a team. We do not gossip; we look for the good in each other.

Individual Compassion
We do not judge others. We know that each person is doing their best to overcome their weaknesses.

Development & Learning
We focus on our own development and have faith that everything else will continue to fall into place.

Relationships & Customer Service
We make customer service our passion. We are in the relationship business, not dentistry

Health & Balance
We emphasize physical, emotional, and spiritual development. We seek balance in our lives to find greater health.

Happiness & Fun
We love to have fun! Happiness spontaneously comes out when we treat ourselves and others with kindness.

Everyone has the potential to recruit
"Everyone in our entire organization is a recruiter," said Green. She has people in the organization texting her all the time about potential candidates. She is more than happy to give out her cell phone number and email to any team member who has a potential lead. "We're making this process way too difficult," she said. "Think of it more in abundance."
Be relational
Yes, technology can make our jobs easier, including recruiting. But we're all humans. Recruiting involves human beings recruiting other human beings. "They are relational, and we are relational," Green said. "They can tell when it's an automated email. They can tell when it's an automated text."
Are all automated emails and texts bad? No, because there are only so many hours in the day. But trying to make recruiting as relational as possible is better than relying on too much automation. "We're not robots. We're humans. We're trying the best that we can in these uncharted territories."
Don't give up
When you speak to people, you might not hire them today, but don't look at them as a complete lost cause, because you might hire them in a year, or two, or three. That person you met two years ago might be right there at the door tomorrow, Green said. All you have to do is open it and let them in. "If you have that relationship with them and you've created that trust and that transparency, you're already 75% of the way there."
Take action
The reality is you can't implement everything overnight. It's just not possible. Green said think about the resources that you have now. What can you add one at a time? "Take messy, dirty action,"
she said.
Don't be left getting ready. "Does anyone ever have all their ducks in a row?" Brown said. "You've got to be taking action and moving forward in a positive way."
Be confident
Brown said if you're frantic to fill a position, the candidate will sense it. "When you're talking to that doctor on the other end of the line, no matter where they are in their career, it's a massive decision," she said. Whether they're just coming out of dental school or they're moving their family across the country, "you have to show up confident that you know what you're talking about, that you have the support for them, and that you have the culture and the business to sustain them."
Use multiple marketing strategies
Brown said CDP utilizes multiple marketing strategies for recruiting. "You can't just use one."
Each strategy needs to be specific in what you're trying to recruit for. "What's the position? Because what I'm doing for a hygienist is not the same for a pediatric dentist." Don't use the same paintbrush across every job that you're trying to fill. You're going to have to make some things a little bit different. You're going to need to tweak some things so you're reaching the audience you want.
It's not just the role that needs a targeted approach. The location does too. CDP does a lot of recruiting for rural communities, which are typically more challenging to find clinicians who want to relocate to. "We definitely have to do a totally different recruiting marketing plan around those rural communities than we do in the big cities," Brown said.
The brand also factors into recruiting. For instance, if the brand is pediatric dentistry, does the candidate you're recruiting enjoy seeing kids? "If we're trying to hire somebody who doesn't really enjoy seeing kids, do I really want to bring them into a practice that sees 80% children? I can get them in there at the beginning, train them up, but then eventually they end up leaving."
DSOs must be good at how they're recruiting for every individual thing, from position to location to brand. "You've got to be really, really good and detailed at all those different things and not just have a blanket statement, because that's not getting recruits anymore," Brown said.
Sell it for what it is
As you're speaking to candidates, are you showing up in an authentic way? Are you selling them on butterflies and rainbows, only to see them get smacked in the face with reality once they get into the practice?
Green said she learned a valuable lesson when trying to fill an open position at a rural location. She talked to the candidate about the beautiful nearby state parks, the amazing patients and the impact the clinician would make in the community. But after the doctor visited the location, she called Green back upset about how bad the fit was. "That was a learning lesson," Green said. "I wanted to get a doctor for that practice. But at the end of the day, if it's not a match, we're wasting everybody's time."
It's important to be transparent. If somebody likes city life, why would you want to send them to a rural area? "They're going to leave," Green said. "They're not going to be happy." Find out what's important to them and be authentic about what you can offer. That includes the financials. If they request to see the numbers of the practice, show them.
Keep the doors open…
Ultimately you must keep the doors open, Green said. "You might hire someone that you know is only going be there three months or have them do a part-time contract. Yet, they're a butt in a seat." Although not ideal, sometimes you need to have a stop gap.
…but don't bypass your system
And here is where the delicate dance becomes apparent. CDP has a strong mentoring and onboarding process. New doctors coming in go through a thorough, 10-week long mentorship program. Included in that program is a humanitarian trip, a week of orientation, side by side days with more seasoned doctors who serve as mentors, and lots of CE training.
Give them a path forward
People don't just want the welcome mat in accepting a job. They want to see where it can take them in their career. "It's good to have career paths," Brown said. "If you have career paths mapped out, and you know what it takes to go from a level one to a level two, from a level two to a level three, and you know what it takes to go from a greeter to a front office one to front office two to a front office three, and you know what that dollar amount is with each of those steps, that gives candidates a clearer picture of how your organization can help them grow. "We want to make sure we have the resources in place to help them so that they feel they have some ownership in where they're going and how they get to that next level."
---
Jackie Brown is Executive Director of Human Resources for Community Dental Partners. Having earned a Bachelor's Degree in business administration and management from West Texas A&M University, Jackie went on to study for an MBA at Texas Woman's University. She joined the CDP team in 2019 as the director of dentist recruiting. Today, as executive director of HR, Jackie is dedicated to providing leadership and clarity, building relationships, and removing roadblocks for supported doctors and staff as she helps them connect to a bigger purpose. For her, it's about more than just the work – it's about the people.

Tiffany Green for over 12 years, has been a leader within the Human Resource space by creating impact from talent management and system implementation to employee relations and training & development. She graduated from Baylor University with her Bachelor of Business Administration in Operations Management and Marketing and the University of Texas at Arlington with her Master of Business Administration in Operations Management and her Master of Science in Human Resources. In her current role as Doctor Recruiting Manager at Community Dental Partners, she manages the full doctor and hygienist recruiting life cycle. She leads and supports the development of CDP's new recruiting platform to create strategic brand awareness and highlight the value of CDP through multiple lead engagement and nurture strategies. She also enjoys spontaneous adventures with her family, natural wellness, living life with gratitude, and a good cup of coffee. Tiffany is excited to connect doctors and hygienists with opportunities to make real tangible changes in people's lives, while fulfilling her passion to make the whole world smile!