The driving force behind SupportDDS' "Win-Win-Win" philosophy where their clients, employees and ministries they support around the world all benefit!
By Pete Mercer
Outsourcing members of your team can be a cost-effective and efficient way to staff your organization. Yet if done wrong, it can be an impersonal fit in a world where personal touches have become standard practice in a business setting. One way that dental offices can combat the impersonal outsourced call center is through SupportDDS' insourcing model with their team members.
SupportDDS is the dental-focused division of a larger company called ZimWorX, an organization that is committed to providing an "insourced" employee that is trained for and dedicated to your practice. Essentially, these are highly trained virtual assistants that are ideal candidates for the specific challenges your practice is facing.
ZimWorX was founded by an American, J.W. Oliver, and Zimbabwean, Ken Sharpe. Sharpe and Oliver met at a Christian marriage conference in Curacao in 2015. They developed the structure for ZimWorX and SupportDDS (which would launch in 2017) with the philosophy of "Win-Win-Win'' for the employees, the clients, and the ministries they would partner with.
Currently, SupportDDS has over 800 team members supporting approximately 2,000 dental offices in the United States and UK. ZimWorX is based in Texas, but the majority of the operations are at their center in Zimbabwe. The largest service center is in the heart of Zimbabwe's capital Harare, and the newest service center is located in Costa Rica to serve Spanish speaking patients in the U.S. With an established culture of honesty, respect, and Christian values, ZimWorX is working to provide a solution where everyone benefits.
Win-Win-Win
The win-win-win structure that Sharpe and Oliver engineered for ZimWorX is designed to benefit each party involved: the clients, the employees, and the ministries supported through ZimWorX. One of those employees, a SupportDDS marketing team lead named Miriam Nyakudzuka, spoke highly of her experience at the organization. She said, "I've been at ZimWorX for three years now and I've had an amazing experience. I've experienced a lot of changes, seen a lot of growth – when I started, we were on one floor, and now we have five floors in our building, plus a floor for our finance and talent acquisition team in a nearby facility."
With this "win-win-win" structure, Sharpe and Oliver have the opportunity to employ people who need to work and give back to ministries that are helping to make the world a better place. Oliver said, "Zimbabwe has an unofficial unemployment rate of about 80%. Jobs are scarce, so we saw it as a win for our team members who would get a job. Then we saw it as a win for our clients who get an amazing person for 30-40% of the cost. And then we saw it as a win for our ministries because my business partner and I agreed that we were going to give 51% of our profits to various ministries across the world."
They can also ensure that their clients are getting educated, hard working people to represent their dental brands. Out of the 54 countries in Africa, Zimbabwe always ranks one of the highest in literacy as well as university-level education.
Oliver said that one of the good things that former President Robert Mugabe did in his 40 years of leadership is strongly advocate for education in Zimbabwe. "They have British style education systems, so people were able to get a good education. Even if families had to spend their last few dollars to make sure their children were educated, they invested in that because they knew education was a differentiator. There was a huge population of people who were unemployed, but they were highly educated."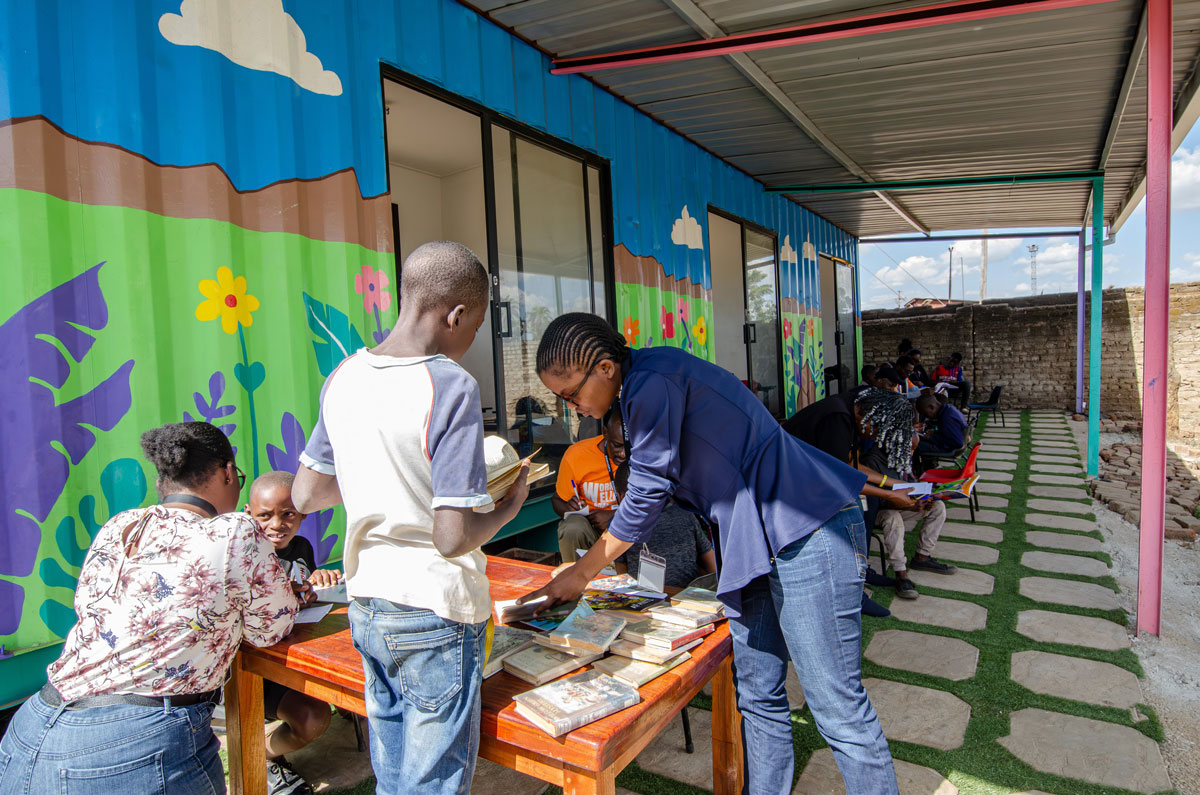 Leveraging the insourcing model
For those who are working for SupportDDS, the organization provides a certification course that equips employees with the skills and resources they will need to serve the dental industry. Because SupportDDS leverages the idea of "insourcing," they provide a basic dental certification course, then rely on the dental practices to provide specific training for the different systems and business procedures each company might have.
The benefit of the insourcing approach is that it creates the opportunity for SupportDDS team members to become a part of the culture of the dental practice. Each client will have a dedicated team member that will work within the operating hours of the dental organization. For instance, if your practice is on the East Coast of the U.S., the SupportDDS team member in Zimbabwe is six hours ahead of your local time. Their schedule is molded around the needs of the client, ensuring that a dedicated team member is always available when they are needed most.
Nyakudzuka said, "The team member is dedicated to one client. If the team member works for a specific DSO, they can serve the different branches within that DSO. They are dedicated to one parent company but are able to work within the group of offices of the DSO. That's one of our selling points because a lot of other virtual mode companies would have one person juggling three different clients. For our clients, it's just one person."
Having a SupportDDS team member dedicated to your dental practice improves accountability and efficiency for your organization. The SupportDDS team member reliably supports a singular brand without getting overworked with multiple brands and patient requirements.
With this insourcing model, SupportDDS encourages all clients to make the team members feel like they are a part of the organization they are working with. The culture fit is a huge component of that. Oliver said, "We have 10 success tips we talk about – the biggest one is bringing them into your culture, include them in your weekly meetings, include them in your huddles, have virtual coffees, and celebrate birthdays. Make them feel like they are a real part of your team. For us, that's the real success."
Partnering with ministries
Part of what makes ZimWorX unique is the foundational structure of donating 51% of their profits to a variety of global ministries that are trying to make the world a better place. The ministry work is divided into three categories: local ministries in Harare, regional ministries that are in other parts of Zimbabwe or other regions in Southern Africa, and worldwide ministries.
Oliver grew up in a Christian home, informing his decision to operate his business in a way that many others do not. "Sharpe and I were both running other businesses, so we didn't intentionally get into it to make a profit. We said, 'How can we make God the majority owner?' We both decided that if we give Him 51% of the business, He's the majority owner and He runs the business."
One of the local ministries they partner with is building educational classrooms at orphanages out of converted 40-foot shipping containers with windows and solar panels so kids in rural areas have a nice classroom to get a good education. Oliver said that they are in the process of building a learning center, which will be equipped with a computer lab in these remote areas serving orphanages.
For the worldwide ministries, ZimWorX is partnering with heavy hitters in the ministry field that serve in the global community like Global Action, who provide biblical/pastoral training for communities in difficult places, and Radical, founded by Washington D.C.-based pastor David Platt. "We want to find people that are making a global impact in the world. We have future projects planned with "Momma's House", that has a plan to eradicate orphanages around the globe, and a self-sustaining "Rabbit Farm" in Zimbabwe to provide affordable and available meat/protein to the underserved. This is what we believe in."
SupportDDS is a big supporter of the DEO community of entrepreneurs. SupportDDS has been DEO's top partner for many years and always supports their events. They align and represent our core values on a daily basis: Growing, Grateful, Generous, and Humble.