By Sarah Sharfstein, VP of Category Strategy at Aspen Dental
When trying to grow a dental practice, there are many paths to take. Some of the tried-and-true methods are bringing more doctors on board, attracting new patients, and introducing new technologies and services for better patient care.
But one method that is often overlooked: developing a new branded product that meets an unmet need for your patients.
Understanding the needs of patients and doctors
In dentistry, we get to know our patients well. Doctors, hygienists, and dental care teams understand patient needs and challenges – both individually and at scale. And that means we are continually looking for opportunities to improve their experience, their health, and their smile.
In 2018, when I joined Aspen Dental, the largest network of branded dental offices in the world, after spending more than a decade working in the clear aligner space – we saw a great opportunity – a white space for the company.
The Aspen Group (TAG) is a healthcare services organization headquartered in Chicago that supports doctors and dental care teams at nearly 1,000 independently owned Aspen Dental practices across the country. As a healthcare service organization, its primary objective is to support practice owners and doctors so they can provide better care to more people.
TAG is continually looking for new ways to support doctors and their teams – to help them advance their knowledge and expertise in new and innovative areas of dentistry. While Aspen Dental has long been known for providing general dentistry and restorative care – including dentures and implants, one area where I immediately saw opportunity to differentiate in orthodontics was clear aligners.
Clear aligners have been part of the orthodontics category for more than two decades. But the opportunity was: truly understanding what consumers were looking for, understanding the challenges doctors face, and finding a new way to fill that gap in the clear aligner space.
When it comes to clear aligners, we know consumers are looking for consistency in the brand experience, and a doctor-guided experience that will prove effective and long-lasting results – something they could not truly find anywhere else. This was the challenge.
The solution? Motto. As we developed our first branded consumer product – Motto Clear Aligners – we knew it needed to take into consideration the needs of Aspen Dental patients and easily integrate into the existing workflow for Aspen Dental doctors and their dental care teams. All in an effort to stay true to our mission to provide better dental care for more people.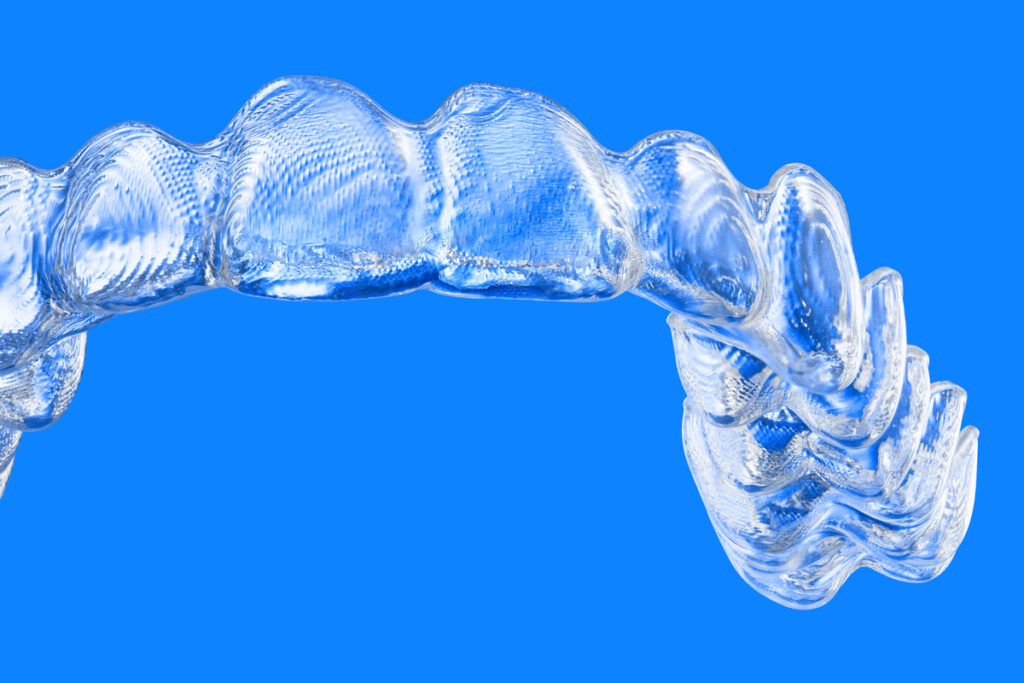 Supporting the doctor, every step of the way
Integrating orthodontics into a group practice led organization presents a number of challenges. Notably, most dentists leave school with virtually no orthodontic training. For this reason, we know it's critical to find ways to educate the doctor and their dental care teams so they can feel comfortable and clinically confident when they present new service lines – such as Motto Clear Aligners – to patients.
At Aspen Dental, we are intentional about our training and mentorship programs. We are focused on removing friction for the doctor, so they can advance their understanding and expertise while providing better care for patients.
Our end goal is not to turn our general dentists into orthodontists, but instead – develop centralized clinical systems and processes to make delivery and care simple. We work on centralizing the treatment planning approach, and we have an orthodontist on the team to support educate the doctors.
For the doctors who want to build their orthodontic muscle and provide more advanced treatment to their patients, we provide advanced education, training and mentorship programs – making sure the doctors know they are supported every step of the way.
Enhancing the consumer experience
The other piece we had to think about with Motto – as a newly introduced brand – was the consumer experience. How could we deliver a differentiated consumer experience that meets the patient's needs and improves productivity for the offices?
Consumers are looking for simple online scheduling, office hours that work around their busy schedules, a simplified and streamlined clinical experience, and ultimately a price-point that works for their life – something many of the existing traditional clear aligner companies simply cannot offer at scale.
With more than 950 locations, Aspen Dental has a number of access points that makes things much more convenient for our patients. With tools like an online scheduling system, evening and weekend hours, and an office experience that is enhanced with the latest in digital dental technologies, we are uniquely positioned to deliver on convenience and affordability. All with the expertise of doctor-led care that leads to results that patients love.
Bringing better care to more people
While both doctors and consumers have many options, as experts in dentistry, we know – comprehensive dental care can impact overall health, confidence, well-being, and so much more. When you understand the needs of the patient and the provider, and find ways to enhance that experience for both – you'll ultimately bring better care to more people. That's our motto.