How Dr. Sulman Ahmed built a thriving dental group practice from the ground up.
By Pete Mercer
For Dr. Sulman Ahmed, the dental industry is in dire need of change. As the founder and CEO of DECA Dental Group, Dr. Ahmed has spent the last 12+ years attempting to make those changes himself. DECA Dental Group, led by Ideal Dental today, oversees more than 100 locations across multiple states.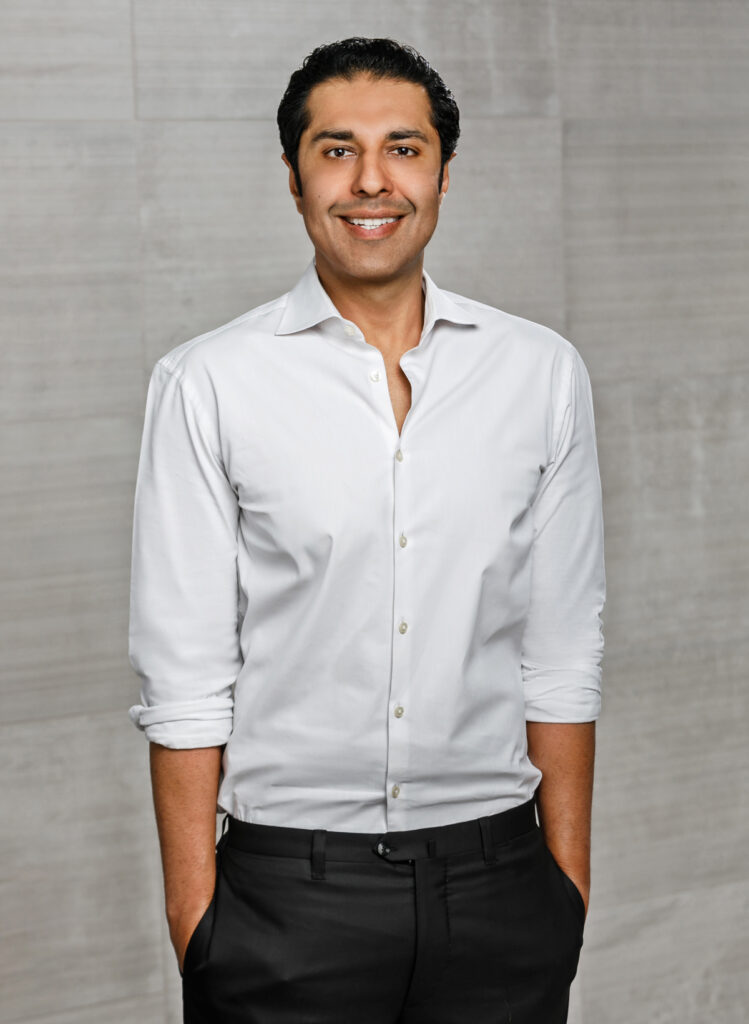 When Dr. Ahmed started his career as a dentist, he noticed an alarming trend that is prevalent in the dental industry: a patient experiences a dental emergency, but the front desk schedules their appointment in the future instead of taking care of them now. "Most dentists will tell you that patients come first; 'it's all about the patients,'" he said. "It's great to hear that but as I started practicing as a dentist, I found it far from the truth. Most dentists work Monday through Thursday. We know dental emergencies do not only happen on Monday through Thursday. They can happen on a Friday or a Saturday too."
Dr. Ahmed's journey from dentist to CEO was challenging and full of difficult decisions. Part of his path was defining exactly what was missing from the dental industry and where he could fill that void. Technology and innovations will continue to improve the methods of patient care, but who is going to improve the actual care of the patient? By focusing his approach to dentistry on the safety and satisfaction of his patients, Dr. Ahmed designed a disruptive approach to the dental industry that is continuing to make waves today.
Disrupting the dental industry
Born and raised in Zimbabwe, Dr. Ahmed emigrated to the United States when he was 19 years old. After graduating from Tufts School of Dental Medicine in Boston, he opened his first dental office in 2008, where he began his career-defining journey of creating a DSO focused primarily on the patient experience. "I wanted to turn the industry around and do something very different. I wanted to create the Starbucks of dentistry."
Dr. Ahmed found that the most significant element missing in the modern dentist-patient relationship was loyalty. If a practice is unable or unwilling to offer services on the weekend, patients will find a practice that will. He points to companies like Starbucks, which has developed a loyal customer base by emphasizing the connection with their customers as much as their coffee. But how can dental practices offer a Starbucks experience? By evolving with consumer trends.
"Due to a constantly evolving industry, simply offering a wide range of services is not going to cut it anymore."
"I looked at the Walgreens model, and I thought about it. It is a pharmacy model, but it serves milk and bread, and you can go in seven days a week," he said. "There is also a drive-through that makes it easier. I believe with today's consumers that we are really in the retail business." While a retail approach might seem like a far-fetched idea for the dental industry, it really comes down to convenience and taking care of the needs of the patient. This Silicon Valley-style of disruption is the next evolutionary step for dental practices to stay competitive in a changing market.
It takes a lot of work to be competitive these days. Dr. Ahmed explained that his initial efforts to stand out from the competition would not be as effective now. "When I came out of school, we would do postcards or mailouts that told people about your office. It would say stuff like 'we do Invisalign, root canals, or extractions' … Today's consumer expects that you do all of that stuff," he said. Due to a constantly evolving industry, simply offering a wide range of services is not going to cut it anymore.
Dr. Ahmed's idea started with providing more convenient and accessible dental services for his patients. As he saw it, "if people really came first, something had to change." That line of thinking is the fundamental backbone of DECA's core values and patient care model. It all started with providing accessibility and convenience and has morphed into a new way of operating a dental practice. Not only is DECA changing patient care, but it's also ensuring that doctors get adequate training, and only the best materials are put in the patient's mouth with multiple specialists working under one roof.
At DECA Dental Group, Dr. Ahmed's team is "committed to changing the world one smile at a time." DECA supports its practices by taking on all the operational aspects associated with each dental office, enabling the doctors to focus on the No. 1 goal: providing better quality patient care. With innovative clinical systems, DECA empowers its dental associates with the tools and skills to improve productivity, efficiency, and guest satisfaction.
Finding the ingredients for success
As any business owner can attest, building a business from scratch is hard work. Even with proper resources, it's never easy to start a venture from the ground up. Dr. Ahmed set out to start a dental practice in 2008 in the midst of the Great Recession. Not only was he challenged with establishing the proper business fundamentals, but Dr. Ahmed also had to grapple with the financial fall out of the country at the time. Dentistry seemed safe until people started losing their PPO insurance. Even when he did not take a single paycheck in 2009, Dr. Ahmed was able to work through a humble beginning and get to the other side – stronger as a result.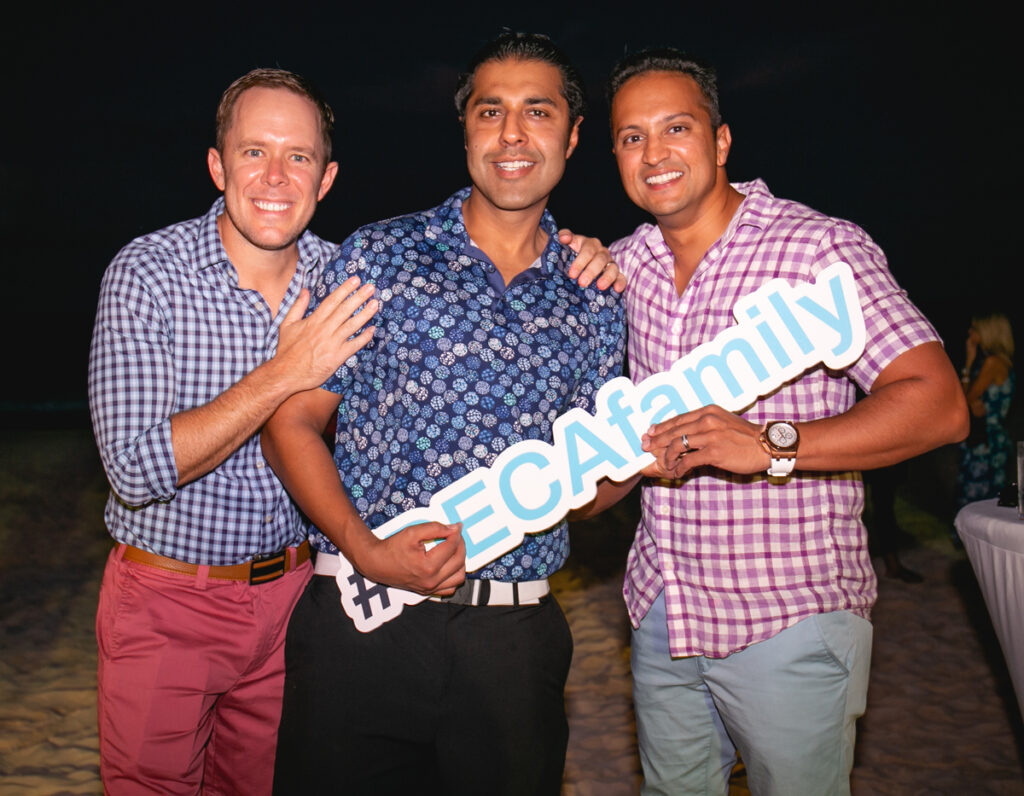 One of the main ingredients for success, especially in the beginning, was the willingness to do whatever it took to get through another day. Success would come eventually, but the hard work came first. In a piece for Chief Executive called "Attracting Top Talent for an Entrepreneurial Industry," Dr. Ahmed wrote, "A big reason entrepreneurs fail at opening businesses is they are not able to juggle everything that comes with opening and running a business. You have to wear all the hats – especially at first. Not only are you the CEO, but you are also the CFO, CMO, and COO. Performing these responsibilities well is critical to success."
Because of the hard work of Dr. Ahmed and his team, DECA Dental Group now has more than 100 locations and counting. While Dr. Ahmed's vision of what the dental industry could be is a huge part of the company's success, making smarter business decisions early in the process led to business longevity down the road. Today, DECA is well on its way to creating one of the largest dental brands driven by a de novo model that accelerates growth through hand-picked strategic partnerships and acquisitions that align with the company's culture; to strengthen it rather than dilute it.
Dr. Ahmed's natural talent for identifying and cultivating leadership and growth has allowed him to develop leaders for DECA Dental Group from the top down. His eye for implementing effective leadership has helped him to create a winning company culture and earned him several accolades along the way. Dr. Ahmed placed as a finalist for the 2016 EY Entrepreneur of the Year and won the 2017 EY Entrepreneur of the Year.
DECA Dental Group has been recognized as one of Inc. Magazine's Top 5000 fastest growing companies several years in a row, as well as one of the top companies in the Dallas-Fort Worth region by The Dallas Business Journal. Additionally, Dr. Ahmed has built strong partnerships with St. Jude Children's Research Hospital and became the exclusive provider of free dental services to thousands of kids with the Kidd's Kids Organization and Pat & Emmitt Smith Charities.
Building a company culture
A big part of what makes DECA stand out in the marketplace is the established system of operational values and well-known company culture. Hiring doctors who care about the patient's needs first drives a loyal community. DECA's culture of care exists because Dr. Ahmed has created an engaging and fulfilling work environment for his associates. "The people we attract are in the business to be better leaders and believe there's a bigger purpose," he said. "We are not simply a dental office just doing dentistry. We are really taking care of people."
As with so many other companies, establishing a healthy company culture was one of the first challenges Dr. Ahmed faced. "The first hurdle was building a culture that spoke for itself where our doctors decide to take a Wednesday, a Friday, or a Monday off to come in on Saturdays. It's a short day, and I feel like we're helping a lot of people out because they have nowhere else to go."
Dr. Ahmed understands the value of great company culture. "Humility is huge for us," he said. "There are no egos. You have to leave that at the door." Dentistry is just like any other industry. When you give your employees a reason to be excited about coming into work, staying productive, and delivering results, that company culture will attract like-minded individuals to your brand. Happy dentists always produce better dentistry, which results in happy patients.
Creating a culture is a trickle-down process that always starts at the top. "Integrity is also hugely important, whether you're a dentist or on the business side of things," Dr. Ahmed explains. "Practicing good dentistry is not going to cut it anymore – good dentistry is expected from your patients. The company culture is the differentiator between you and your competition. It comes down to your mission, vision, and values to define your company culture."
Pursuing a vision
In addition to a winning culture, the success of a business relies on the strength of vision. A company's vision, mission, and core values are so intertwined in discovering who you are and what you want your business to be. DECA's vision is so clear and such a huge part of their identity that Dr. Ahmed mentions that one of the most frequent questions he gets is asking about defining a company's vision.
"Dr. Ahmed explains he's just as concerned about paving the way for the next generation of dentistry as he is to open more dental practices."
Dr. Ahmed's answer to that question? "It wouldn't be fair. It's your vision." Even if your vision is not perfect at the moment, Dr. Ahmed says that it must be "very true to who you are." The only way to truly define a vision for any business venture is to determine exactly what the company will stand for and what solutions it will provide for consumers.
Because his mission is to "change the world one smile at a time," Dr. Ahmed's vision was to provide better training for doctors and utilize better materials for patient care. But that was not always necessarily what DECA Dental Group was about. "It's like asking someone in first grade what they want to be when they grow up. And then in fourth grade, and then in seventh grade, and then in college. Even to this point, I don't know what I want to do tomorrow."
As Dr. Ahmed learned, the critical thing to remember is not to define yourself within any boundaries or lock yourself into a particular approach. It comes down to practicing what you value.
Looking to the future
With a successful DSO that is continuing to grow, how is Dr. Ahmed looking to the future? By protecting the future of dentistry, he said. Obviously, DECA was not an available resource when Dr. Ahmed was starting out. He did not have many people to turn to when he was trying to build his business. The next part of his journey will allow him to be a resource for newcomers looking to get started on the right foot.
Dr. Ahmed explains he's just as concerned about paving the way for the next generation of dentistry as he is to open more dental practices. "It's not about building something and then selling it. Today's dentists have a big responsibility to the next generation of dentists coming up."