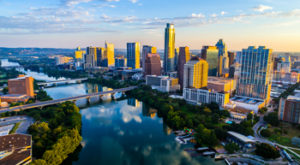 By Enhanced Hygiene staff
Leading dental coach, consultant and CEO and Founder of Enhanced Hygiene, Heidi Arndt hosted the second annual Dental Group Evolution conference and announced the highly anticipated launch of Enhanced Hygiene's sister company, Enhanced Practices – along with an invitation to join her in The Boardroom, a year-long mastermind program.
Dental Group Evolution, held January 12 – 13, 2018 in Austin, Texas, was specifically designed for new and emerging mid-size dental groups to gather together and get inspired by listening and learning from the country's most successful health practitioners and clinical experts.
During these two exclusive days, the 200+ attendees experienced cutting-edge and practical strategies and solutions based upon proven evidence to help them grow their dental group practices. Through general sessions, panel discussions and a wide array of breakout session choices, attendees customized their conference experience – including being up close and personal with hand-picked, amazing sponsors and networking with the country's best.
In addition to the content, Arndt took the stage at the end of Day 1 to unveil her new company, Enhanced Practices – as well as to invite attendees to enroll in its year-long, exclusive inner circle program, The Boardroom. Arndt explained that Enhanced Practices is the answer to the broader struggles practices face while trying to grow, such as misalignment, multiple philosophies and no consistency between providers and locations. Whereas The Boardroom is the opportunity to address those issues on-demand and work closely with experts who are able to give guidance along the way to growth and success.
From start to finish, Dental Group Evolution was full of ground-breaking concepts and opportunities, in which no one else is offering in the industry.
If you're interested in connecting with Heidi or learning about or working within her companies, or joining The Boardroom, please reach out to hello@enhancedhygiene.com.