Dr. Maja Martin has cultivated a workplace culture for dentists who love dentistry.
By Pete Mercer
In a world where the temperature of your workplace culture has become its own amenity, Dr. Maja Martin has found some answers. As a self-proclaimed dental geek, Dr. Martin has identified the perfect dental associate avatar for Village Dental, her dental practice in Raleigh, N.C.
Village Dental is using a passion-over-profit approach to bring in the right doctors to provide the care that their patients need. Village Dental's core focus is to create a place where everyone can be the best version of themselves by changing the way people feel about dentistry.
Dr. Martin is a '02 graduate of the University of North Carolina dental school and a member of the 1994 University of North Carolina Woman's Basketball National Championship team. She was born and raised in the city of Kragujevac, Serbia and moved to the U.S. in 1991 as a part of the student exchange program. She has worked at Village Dental with her husband Chris for the last 18 years. They operate with a focus on sedation dentistry with a 10-year target of becoming a nationally recognized "Best Places to Work" organization. They currently have four locations and 120 team members and are looking to expand Village Dental through the continued growth and development of their team. Chris and Maja have three children ages 14, 12 and 11, who they are gently nudging toward going to dental school and joining the family business.
Building a village
In the last few years, Dr. Martin has developed a system for finding the right fit for Village Dental doctors – in other words, she is looking for dental geeks. "I have been practicing dentistry for 19 years and I love it," she said. "I am a total dental geek and dentistry is my happy place. I look for doctors who are so happy to do dentistry and take care of the patients that the money is just a bonus for what they already love to do."
"During the interview process I ask what their perfect day is, and if they hesitate or they tell me they like to go hiking, I know they are not the right fit for Village Dental," Dr. Martin said. Dental geeks like her will be focused on the quality of their dentistry and the comfort of their patients.
"We have found that what 'dental geeks' seek more than anything else is the mentorship and the opportunity to grow and improve their dental skills and knowledge." Village Dental is a group practice model which facilitates doctor collaboration and mentorship. "Our new doctors start in our larger locations where they always have one of the owner doctors and a couple of the senior doctors available to consult with and get help from. We offer monthly doctor study clubs with predetermined topics and the opportunity to present cases and obtain group feedback. This keeps everyone on the same page with our standards and best practices."
The opportunity that Village Dental provides is unique in that it is perfect for dental associates who have practiced for years, as well as those who are a couple of years out of school. The two main ingredients for success at Village Dental are passion for learning and love for clinical dentistry. "There are people who enjoy working with their hands and are especially gifted with fine motor skills and dexterity," Dr. Martin said. "This is something that is difficult to teach. A young doctor who possesses these skills and is humble enough to learn and seek mentorship, will advance very quickly at Village Dental." At Village Dental, part of the interview process requires a doctor to perform a few preps on a manikin to evaluate doctor's dexterity skills.
Maintaining a healthy work environment
By putting a focus on the passion of dentistry, Dr. Martin has created a better working environment for her employees, as well as their patients. Engaged, happy dentists mean that patients are more at ease and willing to make the health of their teeth and gums a priority.
The commitment to changing the way people feel about dentistry is evident in Village Dental's focus on sedation dentistry. All their doctors are IV certified and more than 60% of all dentistry done at Village Dental is done with IV sedation. IV sedation is a win-win for patients and doctors. "Dental Geeks" love working on sedated patients because it allows them to deliver the absolute best clinical outcomes without sacrificing patient experience and comfort, Dr. Martin said.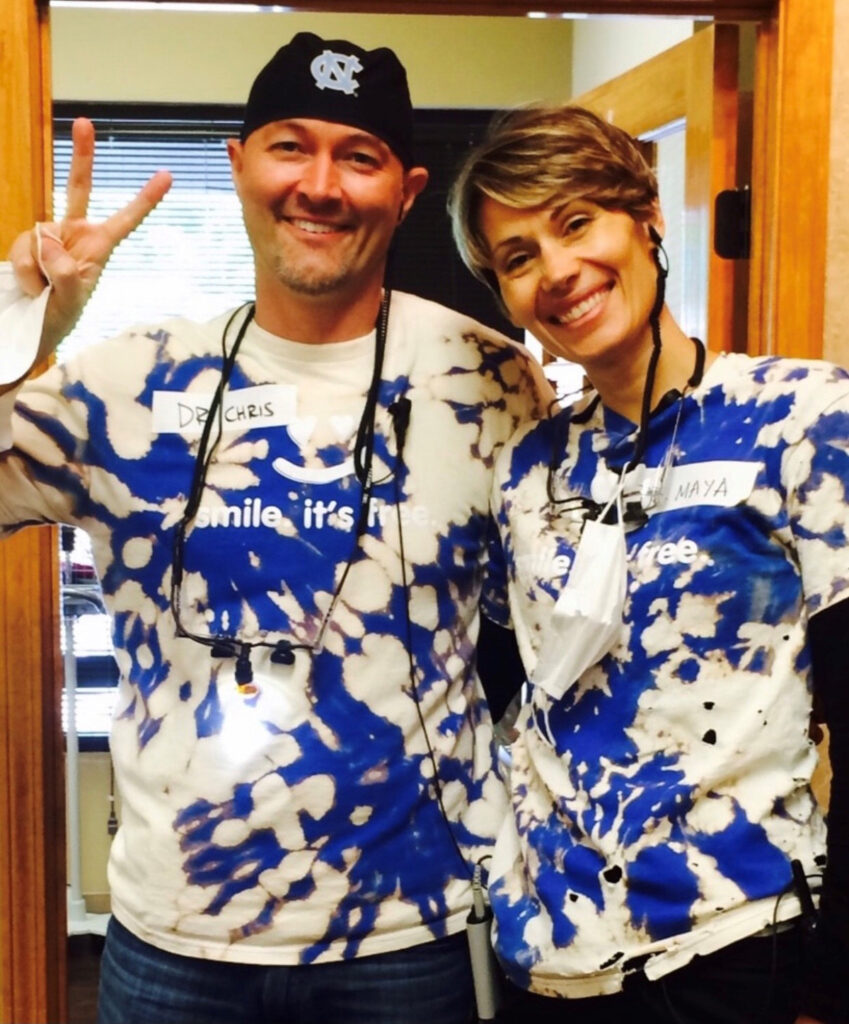 The commitment to creating a place where everyone can be the best version of themselves is evident in Village Dental's 7 core values: never stop learning, whatever it takes, own it, solve it, embrace change, be kind, have fun. "We use these values every day to help us make better decisions and adjust our behaviors," Dr. Martin said. With these values in place, Village Dental can easily facilitate the culture of learning and excellence for her dental geeks, giving them a home where they can effectively do what they love.
Building an environment like this is not always easy. Through a trial-and-error process, Dr. Martin said Village Dental was able to find that perfect fit between passion and humility that defines the associate avatar they are looking for. "Dental geeks are a unique and we have found that when non-clinical people try to lead and manage them, there is a disconnect. We have lost a couple of doctors early on, due to this lack of connection and understanding."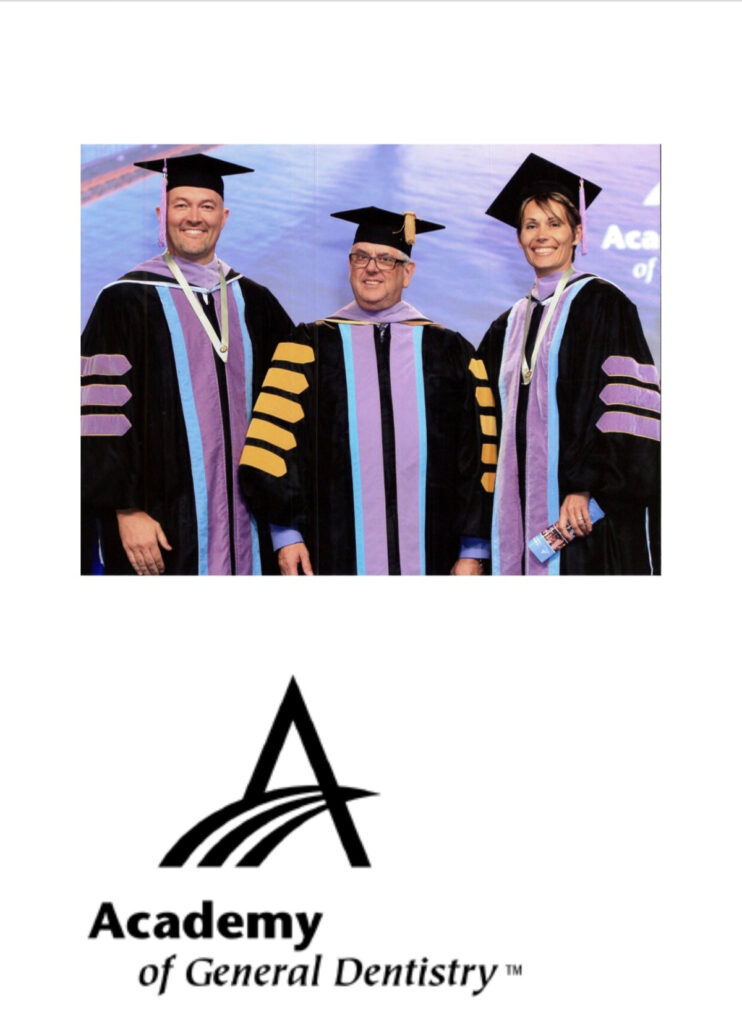 Now, with the definition of who they are looking for and the dedication to sedation care, Village Dental is uniquely positioned to provide better care to more patients. "We have extremely low doctor turnover," Dr. Martin said. "We have lost only one doctor in the last three years. We also have doctors calling us monthly asking if they can come work with us." Although money is not the primary focus for doctor satisfaction and retention at Village Dental, they offer an attractive compensation structure. Their current compensation model is a combination of "Greater of" and a "Sliding scale" as Ken Kaufman defines them. Their daily guarantee is $1,000 per day and the sliding scale offers a percentage of production between 25% and 28% if their production is greater than their daily guarantee. "During the interview process we are clear on our minimum production expectations of $60,000 per month, which needs to be achieved within the first 90 days of employment," Dr. Martin said. "We provide 1-on-1 clinical mentorship, 50 to 60 new patients per month and good team support for the doctors to easily get to that level. Most of our doctors achieve this level with ease and well surpass it after 6-12 months.
"I feel very privileged right now that I'm able to still practice dentistry," Dr. Martin continued, "but I can also take time to hang out with our awesome doctors and help them learn from my mistakes."