Choosing the right strategy for growing your dental group
By Pete Mercer
Finding the right strategy to grow your dental group is quite likely a fruitless endeavor. In fact, there is no right way to grow a dental group. Each new location could require an entirely different approach from the one before. When it comes down to the argument over de novos or acquisitions, Dr. Maryam Beyramian of Westwind Integrated Health, Dr. Dwight Peccora of DDS Partners Management, and Philip Toh of The Smilist Management recently discussed the value of using different strategies to grow your dental group.
DEO Magazine: What made you choose your strategy for growth?
Dr. Beyramian: We've always been an acquisition model. From our first location back in 2008 until now, we've acquired our entire group through acquisitions. We target specific offices, usually very high flow offices. They have a healthy patient flow, but may not be well managed. So that works for us because we get to go in there and help them develop a culture, systems, processes and efficiencies. That's what works for our group. We bring them onto our platform and our systems, we add our call center, and we add revenue cycle management. We distribute the work evenly among team members. And suddenly you see everybody shine and everybody become a better version of their position.
Toh: I wouldn't say that we had the foresight to know one model was better than the other. Our first one was an acquisition, but we've also experimented with de novos. I think in the course of our life, we've done five de novos and 55 acquisitions. One of the things we did early on is buy underperforming practices, but it was a distraction to the organization. We were driven to grow very quickly. We really needed strong team players that fit in with our culture. When we're pushing and finding all these different practices, the people are what is important. It's easy to say on a piece of paper what a multiple should be and what the valuation should be. Ultimately, we find success in just identifying the right people, the right culture, and the right teams, so that we can continue to grow. We want to keep moving forward, not looking back.
Dr. Peccora: We started with acquisitions because we had to have some cash flow. We had to buy a business that we knew we could make better. The main idea was that as we started to develop our model, we needed to identify where we can integrate and transition as best as possible. You get better at finding the right groups. Then, you get to the point where you build an integration team. I think that's what has made the biggest difference is the culture integration team being able to go in and help that process happen so that the handoff was better. We started doing de novos only because it got easier. If you have a very solid integration team to make that happen, you can see profitability come a lot faster.
DEO Magazine: What KPIs determine whether you are going to buy a practice or not?
Dr. Beyramian: We classify our acquisitions into three groups: Class A, B, and C. Class A consists of practices that have well-functioning, high-producing teams. We can bring in some of our services that can enhance whatever baseline they have. We don't do much in those practices. We look at new patient counts and hygiene counts, both of which are important KPIs for our group.
Depending on where those counts are, plus patient demographics and insurance, we classify practices as a B group or a C group. The B group does 300% and the C group takes about a year and a half to do that.
Toh: I would say early on, we were data nerds and wanted to collect every piece of information from the practice. But the reality is that if you know what the revenue or the top line of a practice is, we also want to know what the rent is and some of the compensation. Everything else is changeable, and it probably has changed and evolved even within the practice.
Dr. Peccora: A lot of KPIs are just getting a better understanding of the report card, whether it's per patient visit or the health of the hygiene program. One of the KPIs we track is utilization rate and that's usually where we tend to find good acquisitions early on. The amount of hours per number of chairs, the amount of open hours and dollars being brought in at that time, the production. We use that utilization rate to get an understanding of how much we can optimize from a hub and spoke model, a typical healthcare model. Utilization rate is a huge part of how we triangulate ourselves.
DEO Magazine: How do you mitigate the culture change with an acquisition?
Dr. Beyramian: When we first acquire a practice, we spend a lot of time getting to know the people, talking to them and assessing their skills. I think the biggest tip is don't dismiss the person that you've acquired because they don't fit a model, box, or vision that you have. Give them time to warm up and get acclimated to the new company. Change is stressful, and change management is our job. The better change manager you are, the more the team will follow you into the new vision you're trying to create.
Toh: It's super scary and anxiety filled. It doesn't matter if it's good change or bad change. They immediately go to the worst possible scenario. We want to be in touch and available. We station our integration team in the office, usually to cover simple things. What we've learned is people don't necessarily have huge technical questions, they just like knowing they have support.
Dr. Peccora: Our integration team focuses on getting to know the clinical practices going on. Every single position swaps out with one of our main locations. So a doctor swaps in, gets to know the patients and gets to interact with the hygiene team. Same with the front desk. There's a whole flow process to that. So, we see what's happening daily.
---
ABOUT OUR PANEL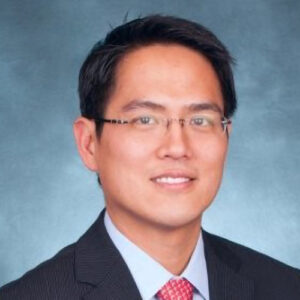 Philip Toh
Philip started his career in strategy consulting at PwC where he worked on engagements for numerous Fortune 100 companies including The Walt Disney Company. He then joined as the 8th employee at HealthAllies, a venture-backed health tech company acquired by UnitedHealth Group, where he was the bridge between the business and engineering teams in product management. After HealthAllies, he worked in venture capital sourcing and evaluating emerging technology startups. After pursuing an MBA, he joined Henry Schein where he gained deep experience in multi-site dental and medical businesses. He's proud to have helped grow a division over 500% and achieved budget for 36 consecutive quarters. After Henry Schein, he co-founded the Smilist, one of the leading dental support organizations in the New York metro area that has affiliated with over 55 practices. Philip graduated with a Healthcare MBA from The Wharton School and a BS in Business Administration from the Haas School of Business at University of California, Berkeley. In his spare time, he enjoys running and has run four marathons including the Boston Marathon. When not running, you'll find him on the tennis court with his friends and family.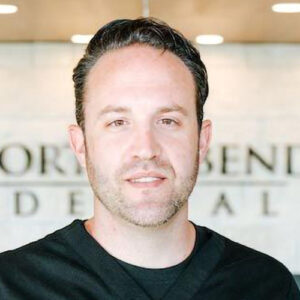 Dr. Dwight Peccora
Dwight Peccora graduated from UTSchool of Dentistry in 2010 and partnered at the existing Fort Bend Dental in Missouri City, Texas (south west side of Houston, Texas). Dwight had a dream of developing a group practice that prioritized quality comprehensive care with all general and specialty care under one roof. Over the Last 6 years, Dwight has developed one mega practice in Missouri City of 10,000 square feet (which includes a CE facility), with three other locations throughout the Houston, Texas area to bring about access to this level of care for the Greater Houston area. His greatest joy of practicing this way is the chance to collaborate among a team of doctors to find new and progressive ways to serve his patients. He has taken the original Fort Bend Dental from $1.7 million to just surpassing $9 million among all locations as they onboard their 4th location this winter in the "hub and spoke model" of practices.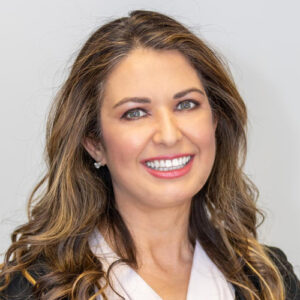 Dr. Maryam Beyramian
Dr. Beyramian graduated from the University of Michigan in 2001, and started Westwind Dental Group in 2002. In 2017 Primary Care Medicine was added to our service offerings and the group was rebranded to Westwind Integrated Health. Today Westwind Integrated Health consists of 11 practices and over 20 doctors throughout the Phoenix metro area. "We recruit talented compassionate doctors and mentor them in leadership skills, with the vision to develop providers who possess both strong clinical and communication skills." Westwind Integrated Health is a SERVICE oriented group created to provide comprehensive integrative oral and systemic care to patients of all ages. Westwind promotes a collaborative environment where everyone from the multispecialty provider to the team members work hand in hand to ensure continuity of care between the patient's oral and systemic disease. "We are all a team with one vision, to provide the best overall care for the patients who have entrusted us with all of their health care needs". Dr. Beyramian's goal is to create medical and dental group that can provide integrative care for the Phoenix community. Her vision is to recruit and develop team members that value the corporate culture of collaboration and teamwork between multi-specialties to achieve optimal oral and systemic well-being.